It's spring - the time for new things! Along with a slew of new integrations and features, we are launching our much anticipated new builder starting March 2021. 🌷
For now, you can switch between the old and new builder if you prefer one over the other (we're heavily biased, but would definitely say the new builder is the best! 😉).
You can continue using the old builder for the time being, but we will be phasing it out over the coming months, so we recommend getting comfortable with the new builder soon.
As always we love to hear feedback, so let us know what you think about this big change (or of course if you run into any problems)! 
Enable or disable the new builder
1
Click the letter icon to open your user menu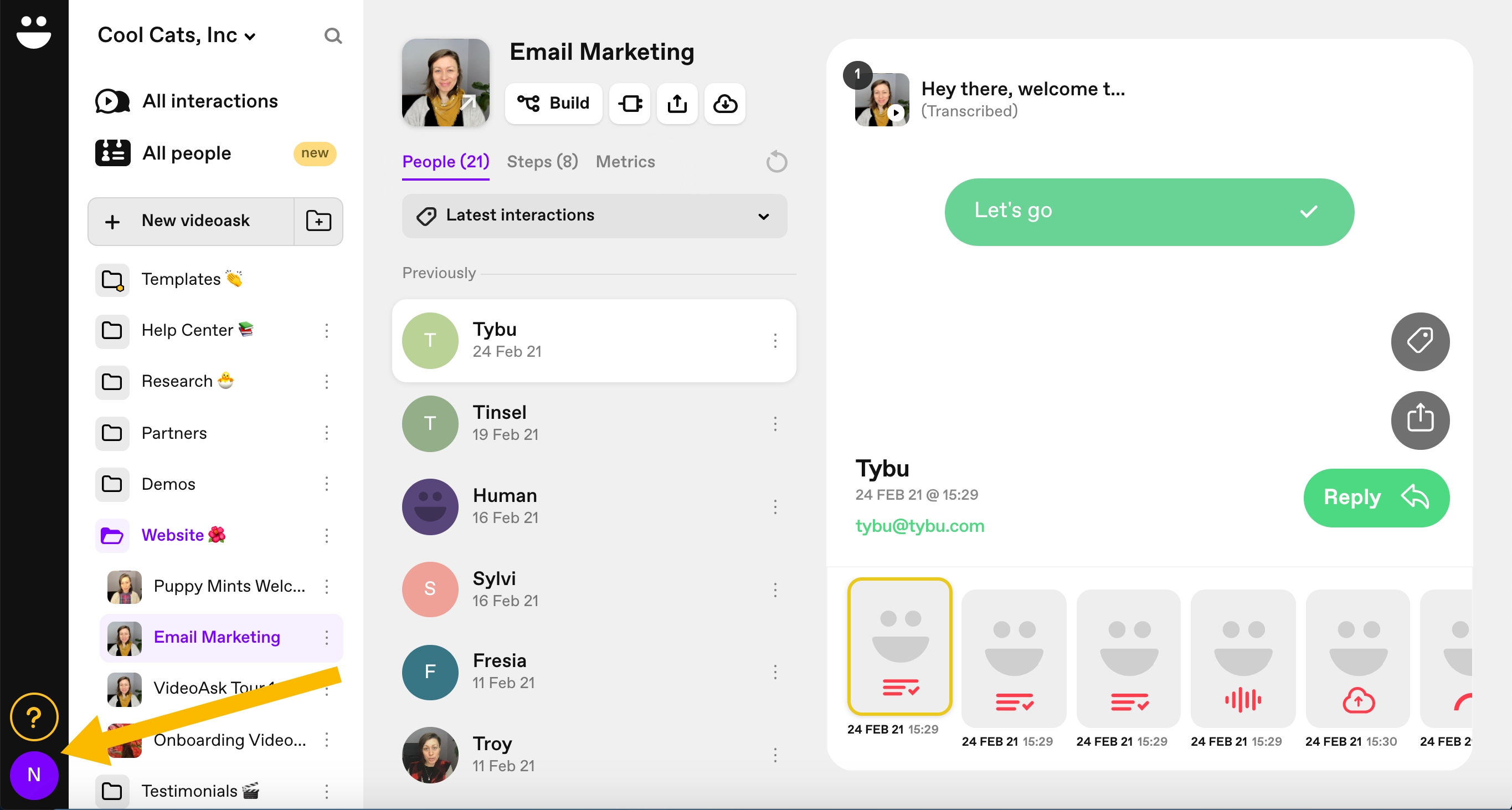 3
Scroll down to Advanced options and toggle Enable new Builder on or off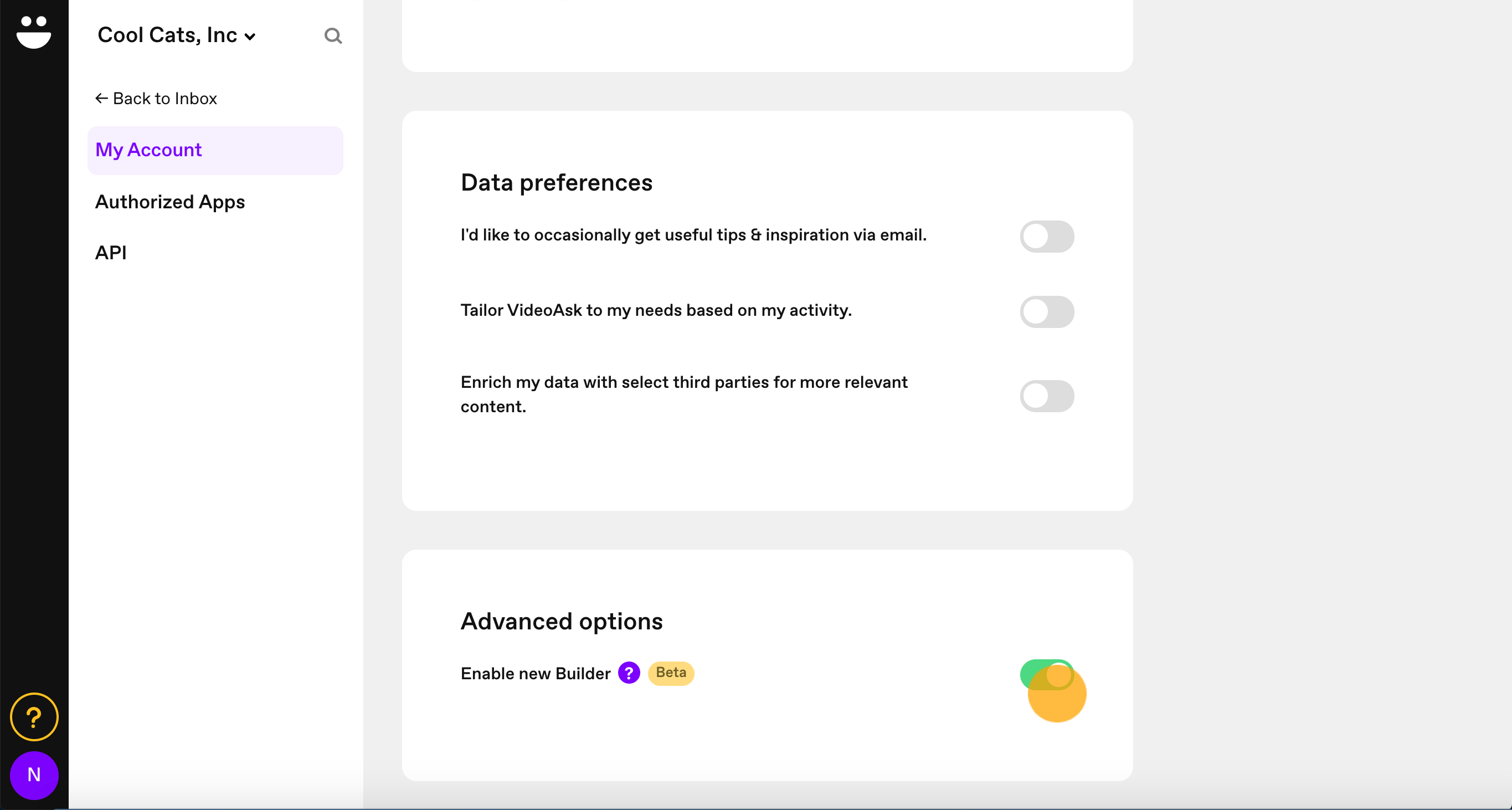 That's it! You'll now see the new builder if you've enabled it, or the old builder if you've disabled it.