Your VideoAsk plan includes a monthly audio and video processing limit. You can check how many minutes you've used this month and manage your plan at any time.
Minutes are used when you or your respondents create or upload video or audio content on VideoAsk. If your usage fluctuates regularly, bear in mind that you can upgrade and downgrade your plan as often as you need if you are on one of our monthly plans.
Check your usage
From your user menu, select Plan & Billing.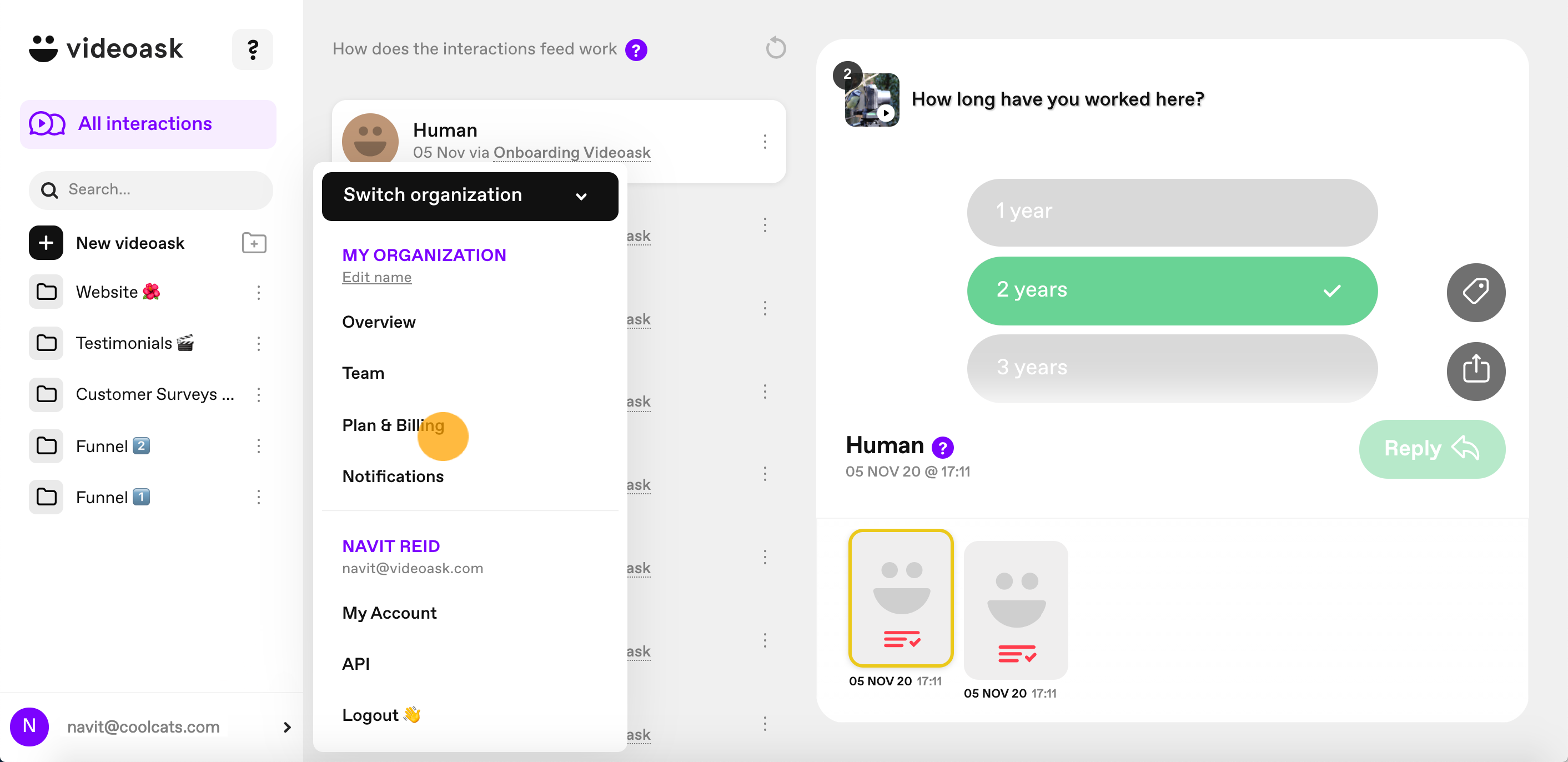 Here you will see your current plan:
And a counter displaying the how many minutes of audio and video processing you have used toward your monthly limit:
If you are on a monthly plan, the counter will reset every month according to your plan, on the date your subscription began.
Note: Unused minutes will not be carried over to the next month.
Change my plan
To downgrade or upgrade your plan, drag the green slider to select how many minutes you will need.
Select Show yearly/monthly to switch between monthly and annual plans.
If you have any problems managing your plan, please contact us. ⤵️