Email notifications are automatically sent to alert you when a you receive a new response. Turn off these notifications entirely or limit the number you receive to fit your workflow.
If you use the VideoAsk mobile app, you also have the option of receiving notifications on your phone.
Manage your notification settings
1.
Click the letter icon to open your user menu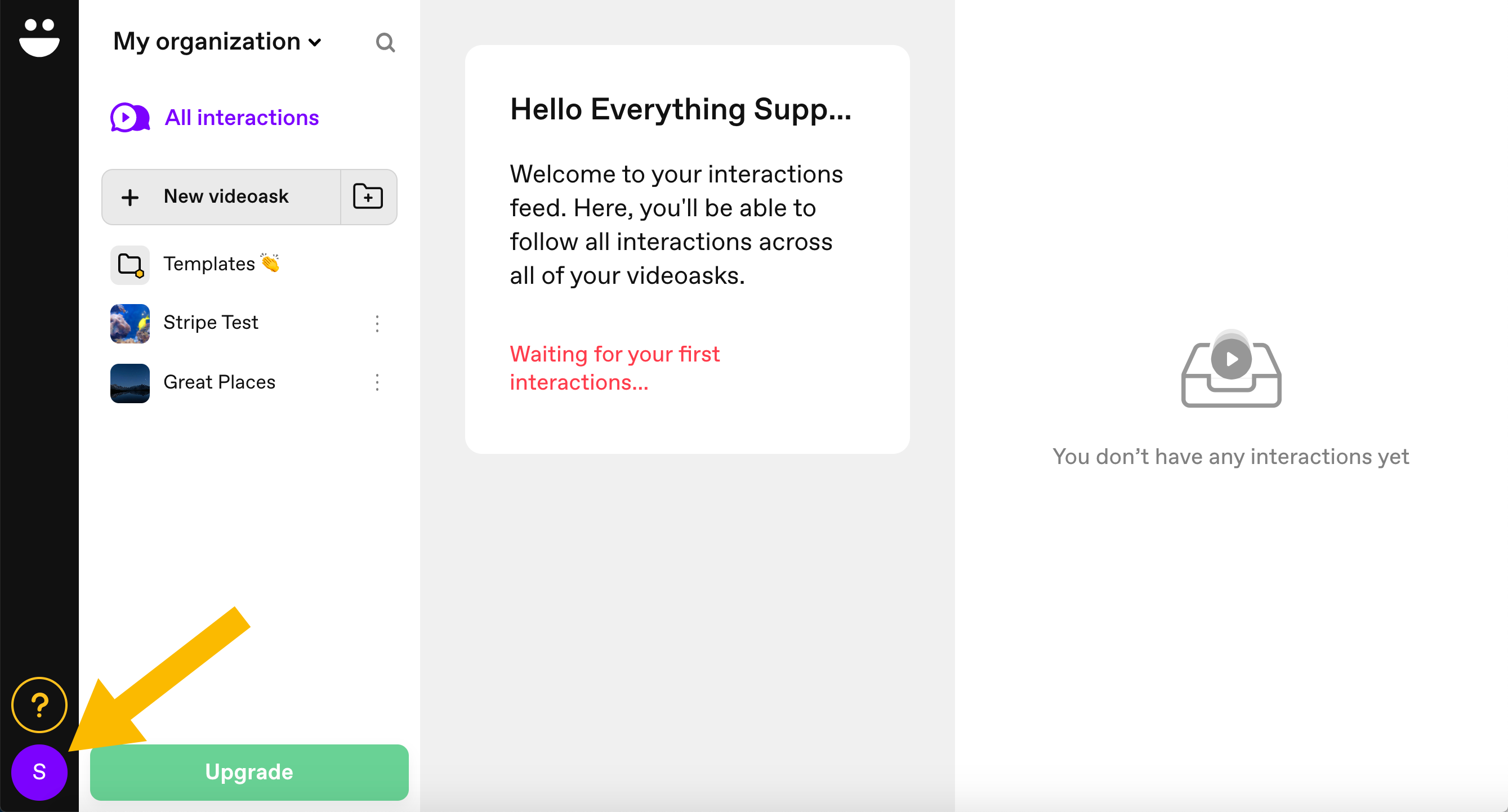 3.
Toggle notifications on/off for Answers and Replies. Choose whether you want to receive email notifications every time there is a reply to your videoask, or only when you are a part of the conversation.
Explore more notifications options with our Zapier integration.