Invite colleagues, students or clients to manage and collaborate on your videoasks. 
Name your Organization
Your organization name will appear in invitations to team members.
1. Open your user menu
2. Select Overview
3. Click Update name
4. Enter the desired name and click Submit
Note: If you have associated a brand with your videoask, email notifications to respondents will appear as being from "[Team Member Name] - [Brand Name]". All other notifications will display the name of the person who replies.
Invite Team Members
Inviting a team member will give access and permission to edit all content.
Note: This functionality is still in beta. Full permissions and restricted access to specific videoasks will be released in version 2.0. 
1. Under the Team tab, select +New member
2. Enter the email address of the person you would like to invite and click Submit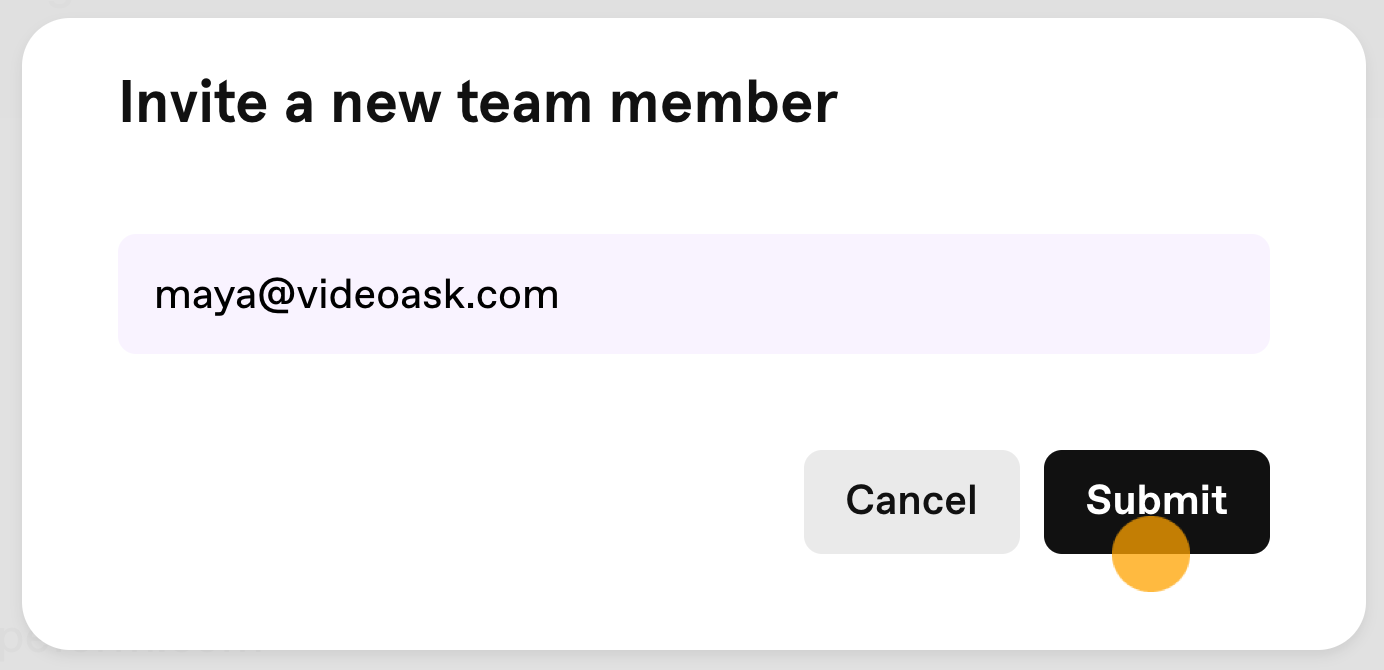 3. This person will receive an email with a link to join your organization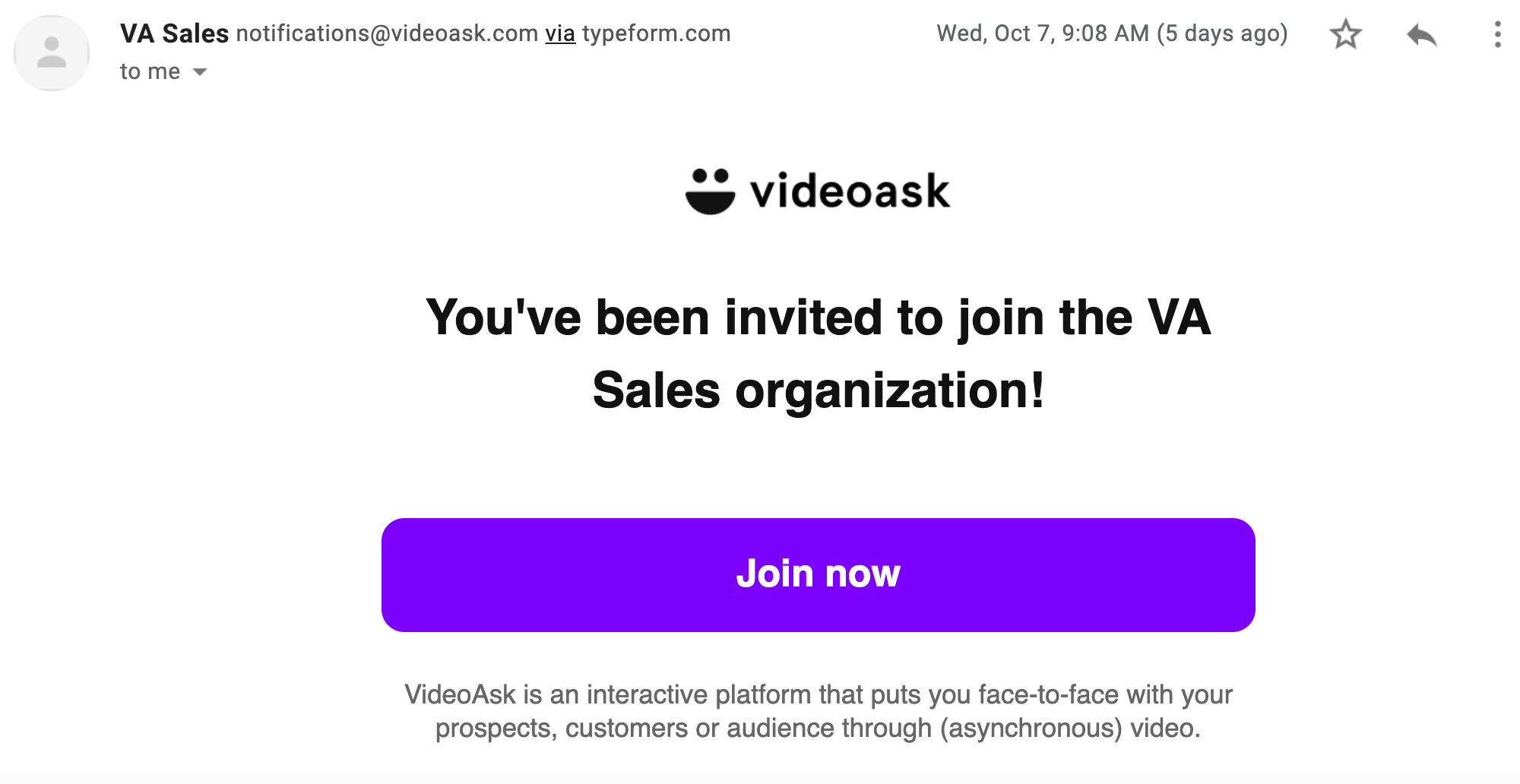 4. Add or remove team members at any time. The total number of seats used and available on your plan will be displayed at the top of your team member list.

Note: The activity of anyone on your team will count towards your account usage limits. Ensure you have enough minutes on your plan by checking your current usage.
Switch Organizations
1. Click your user menu and Switch organization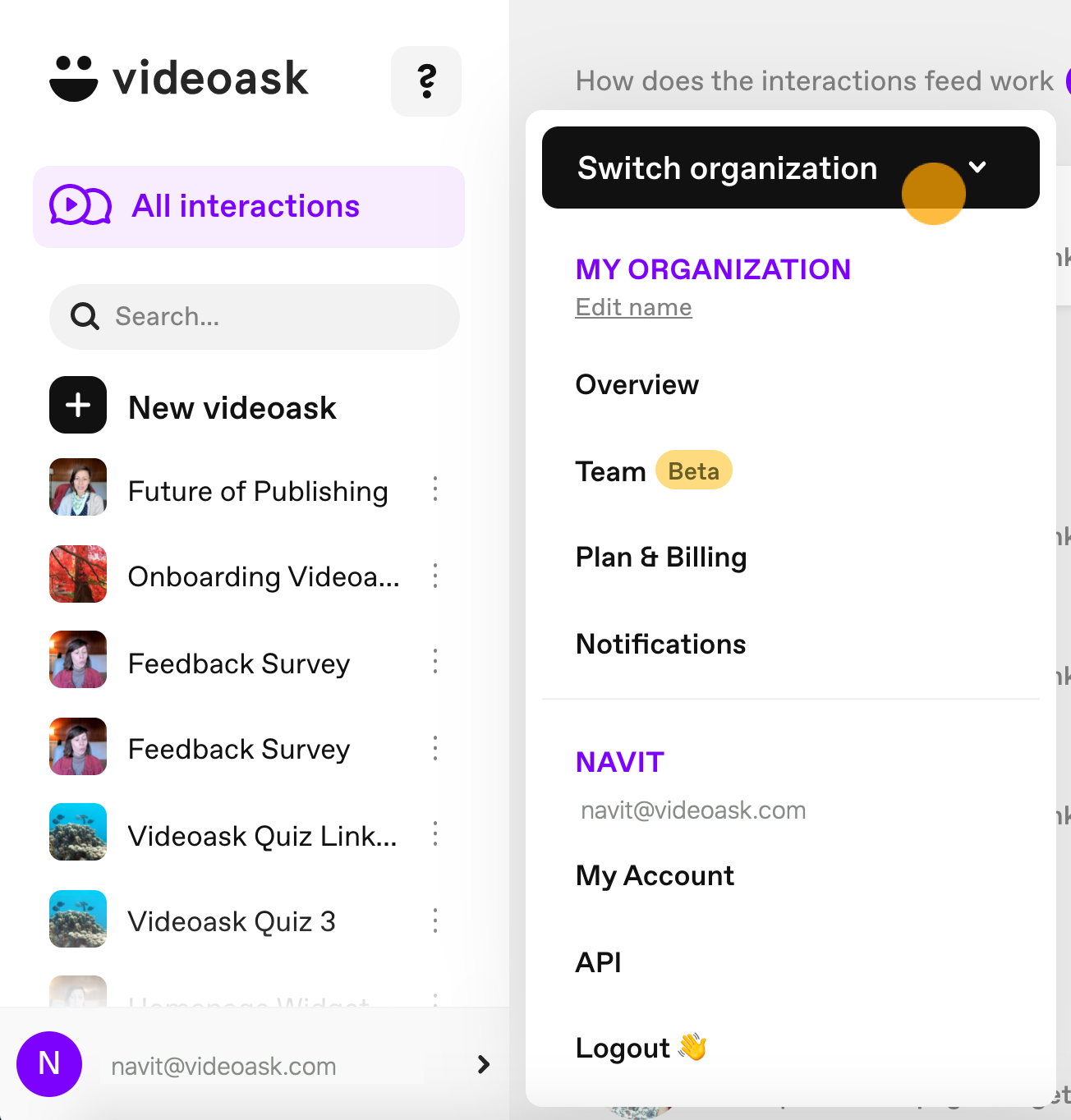 2. A list of the teams you are a part of will drop down. Select the desired team. You will be switched to the dashboard for that organization.
Notifications
You can manage the email notifications you receive for every VideoAsk organization you are a part of.
1. While logged into the appropriate Organization, go to the Notifications tab
2. Turn notifications on to receive email notifications every time your organization receives a new answer or reply. Or choose to only receive notifications when someone replies to a conversation you are a part of.