If you reuse your brand on different videoasks and want to stay consistent in videoask appearance, then creating default brand settings will save you time.
Don't have a brand yet? Learn how to set up a brand.
Set default brand language, colors and button shape
1. From your user menu, select your organization's Overview
2. Select a brand to set default settings for it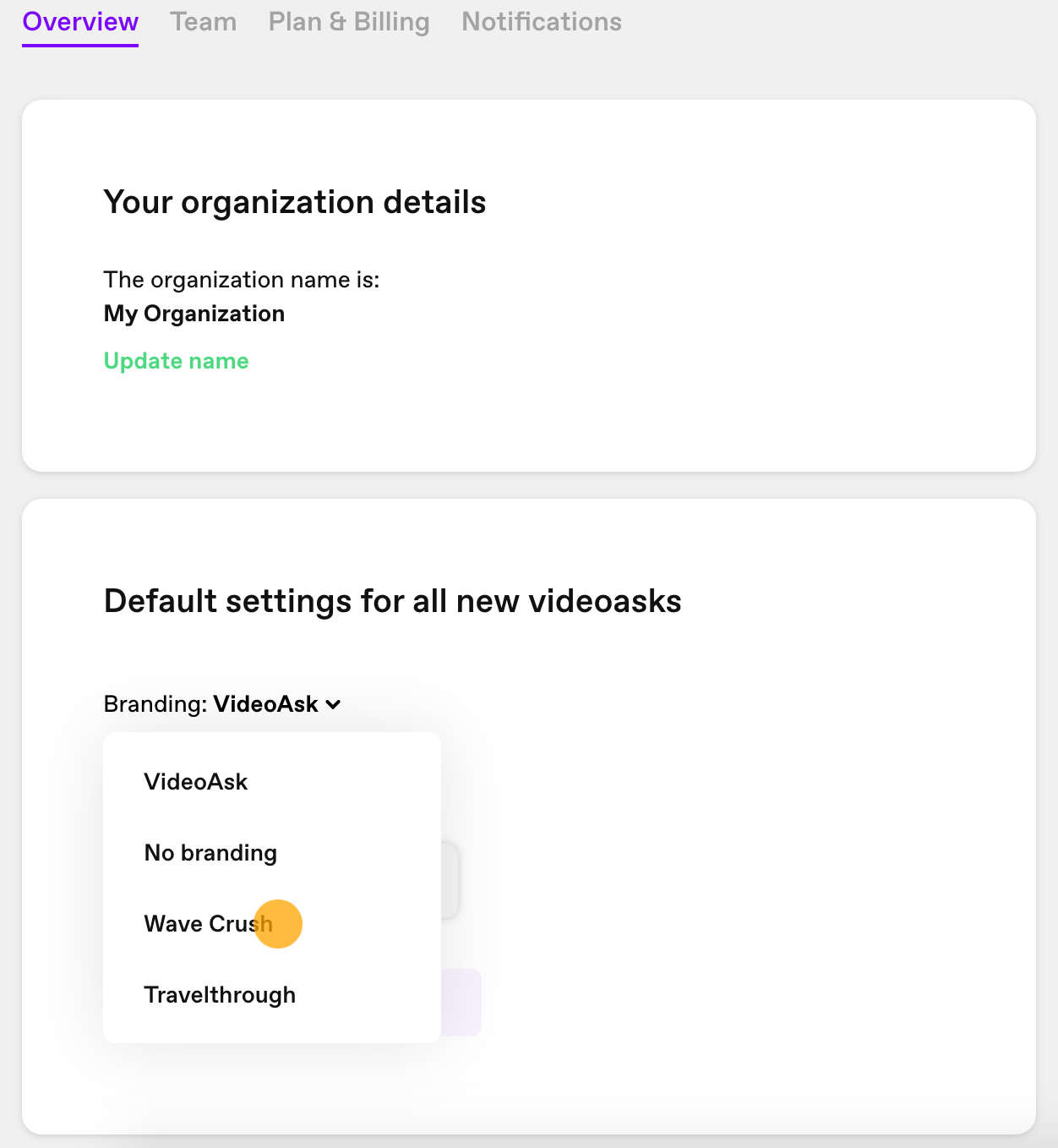 3. Choose a default language
4. Select default videoask colors
5. Set a default button border radius
That's it! Now whenever you select this brand, these settings will be applied to your videoasks.
Explore other advanced settings for your videoask.