If you're on a Brand or above plan, you can control the length of video or audio answers people give to your videoasks.
For a new videoask:
1. Create a new videoask and select Open as the answer type.
2. Select Video or Audio as one of the formats.
3. Toggle the Video/Audio length switch.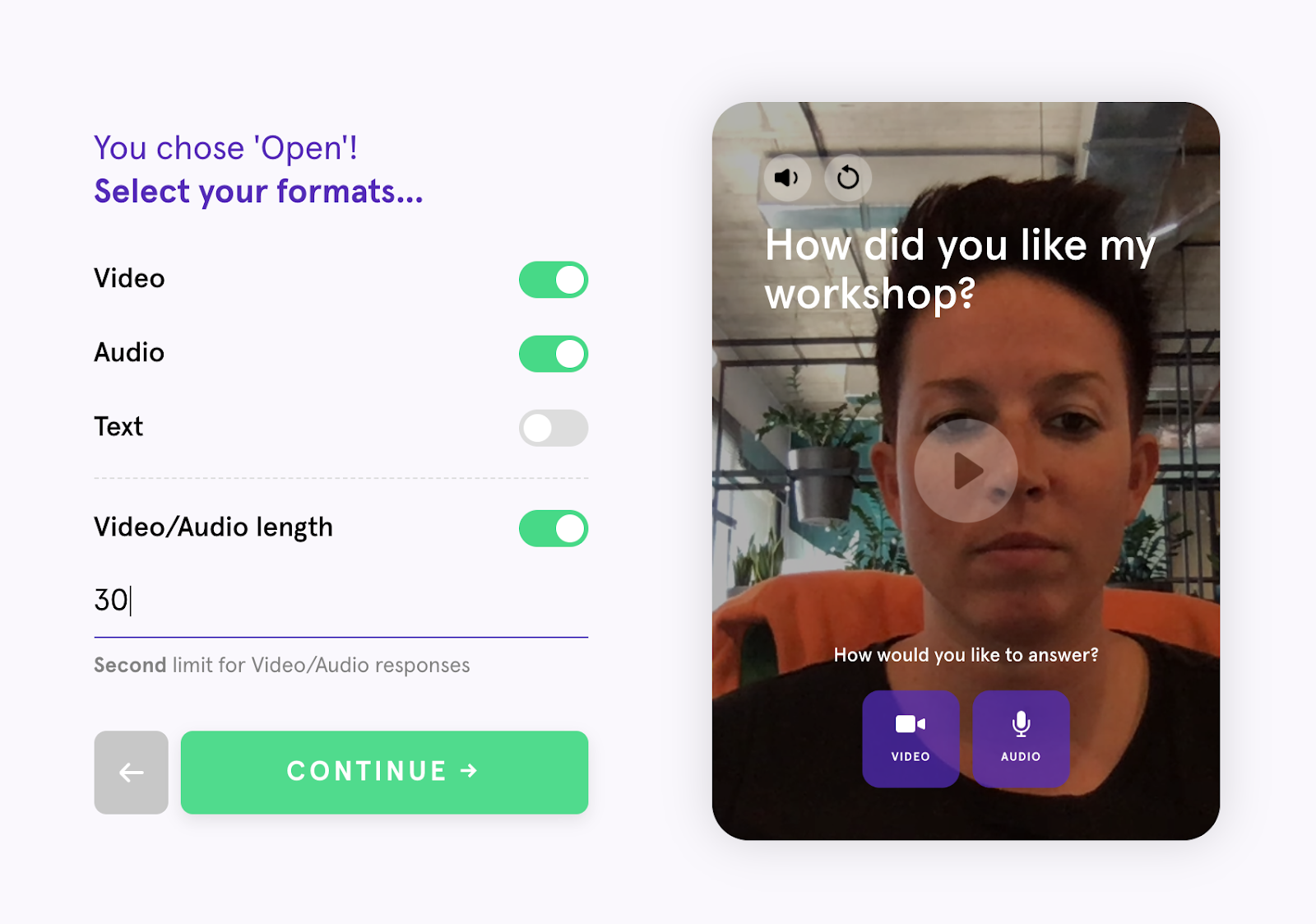 4. Enter a numeric value as the maximum length of audio and video answers.
The unit used is seconds, and the largest number you can enter is 300, so an answer can be up to 5 minutes long.
5. Click Continue, adjust your settings, and hit Create.
For an existing videoask:
1. Select a videoask with an Open type question and click Edit this Videoask.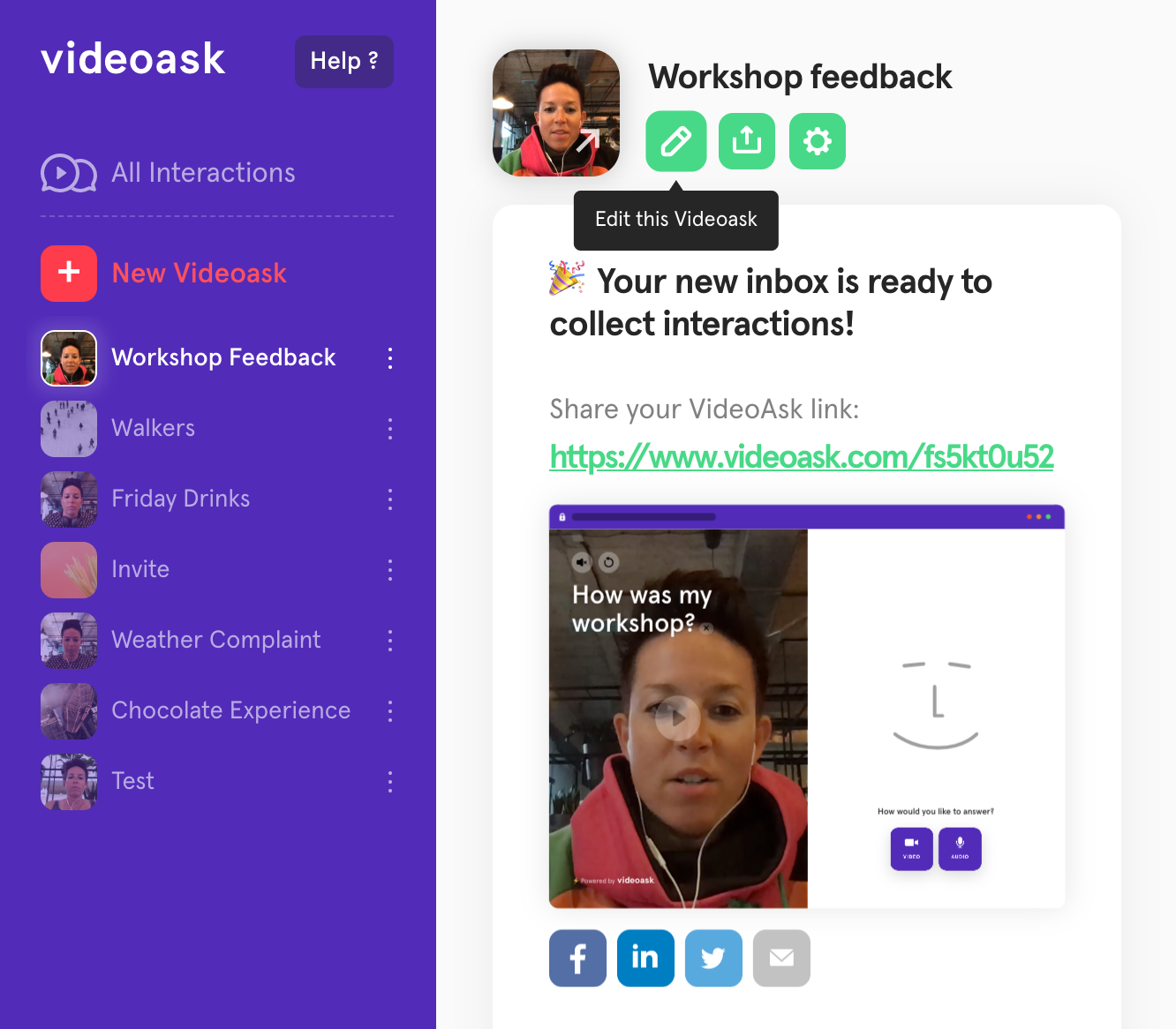 2. Click Edit this step.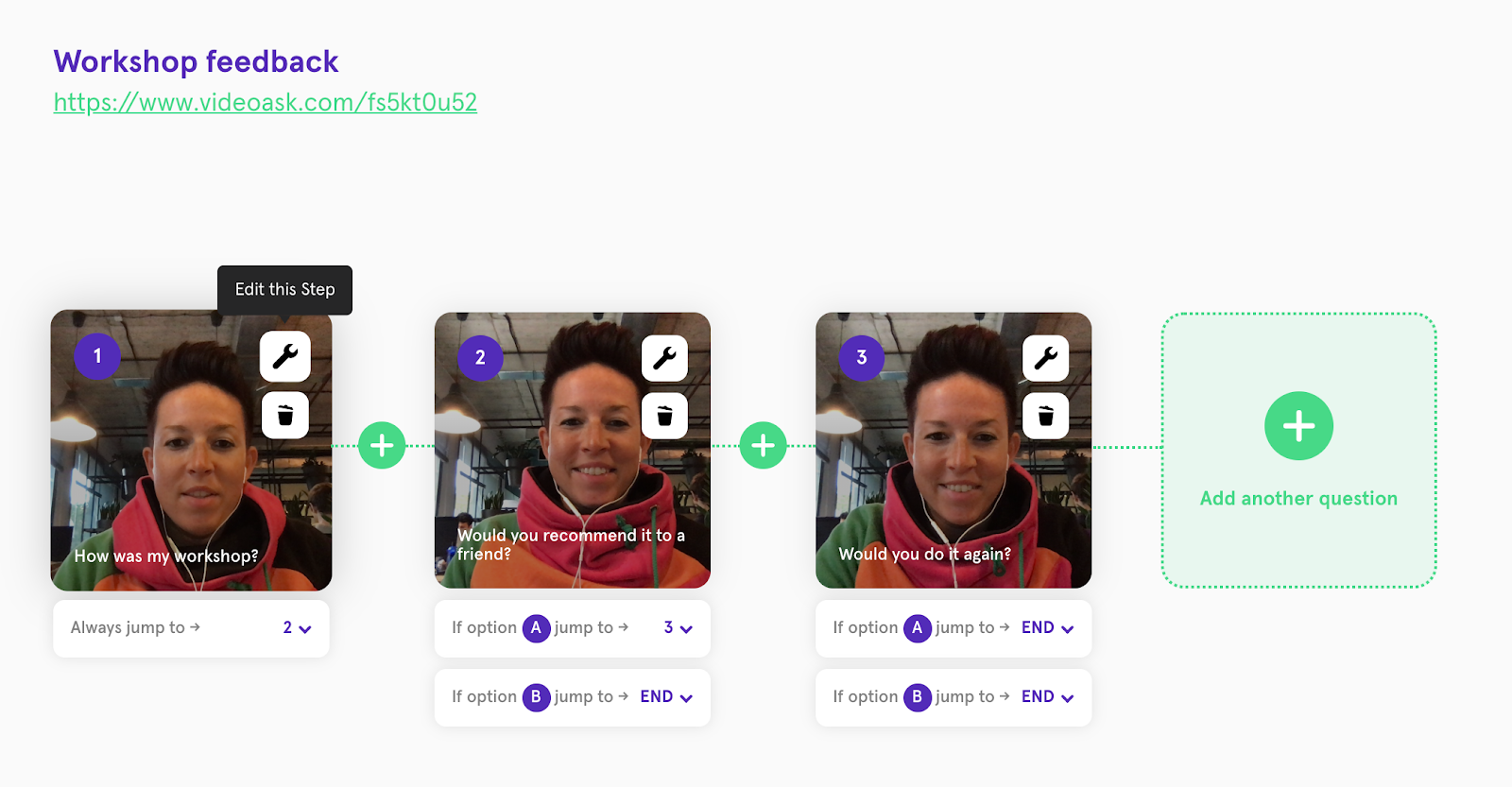 3. Go to the Answer section.
4. Toggle the Video/Audio length switch and enter a limit.
5. Click Update.
When people start recording their audio or video answer, they'll see a timer counting down from the number of seconds you set as the answer limit to zero.