With a Grow, or above, plan you can redirect your respondents to a web page after they answer your videoask. 
This could be your landing page or any other website, and with Conditional Logic, you can also add multiple web page URLs depending on answers.
Here's how to set it up:
1.
Hit + New Videoask or use an already existing one.
If this is your first time creating a videoask, head over here to find out more.
2.
Click Edit this Videoask.
3.
Click the dropdown arrow next to your question:
4.
Type or paste the web page URL you want to redirect your respondents to in the Redirect to a URL… field, and click the green tick:
You can also type @ to add variables, and pass information from the answers to your videoask to the redirect URL.
In the example below, responders will be redirected to the Google search results of their text answer:
Multi step redirects
When creating a multi step videoask, you can also add Conditional Logic before your redirects, and take responders to different URL addresses based on their previous answers.
Here's how it's done:
1.
Add a step with a Choice option.
2.
Add Conditional Logic to the the different choices. In the example below, option A will jump to the 'banana' screen, and option B will jump to the 'pasta' screen.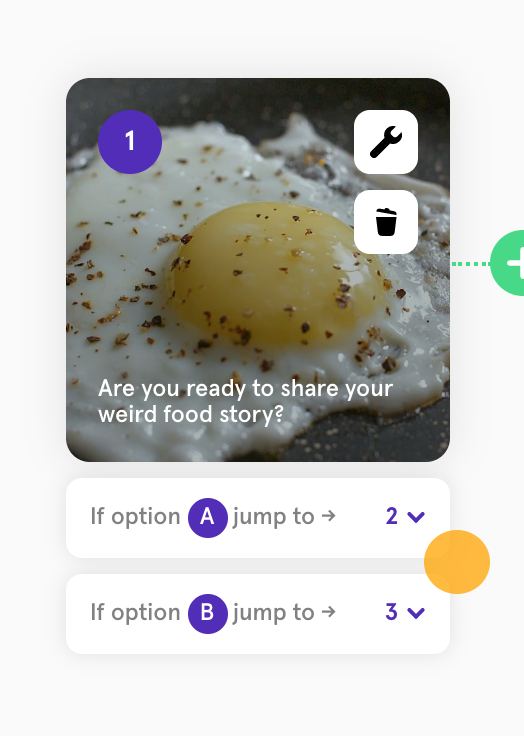 3.
Add a different URL redirect to show at the end of each path:
All done! Your changes are saved, and people will be redirected to different URLs based on their previous answers.