Add a widget or embed videoasks in any page on your Squarespace site. This will allow visitors to interact with and respond to your videoasks without leaving your site!
Embed a video widget
2
On your Squarespace site, go to page Settings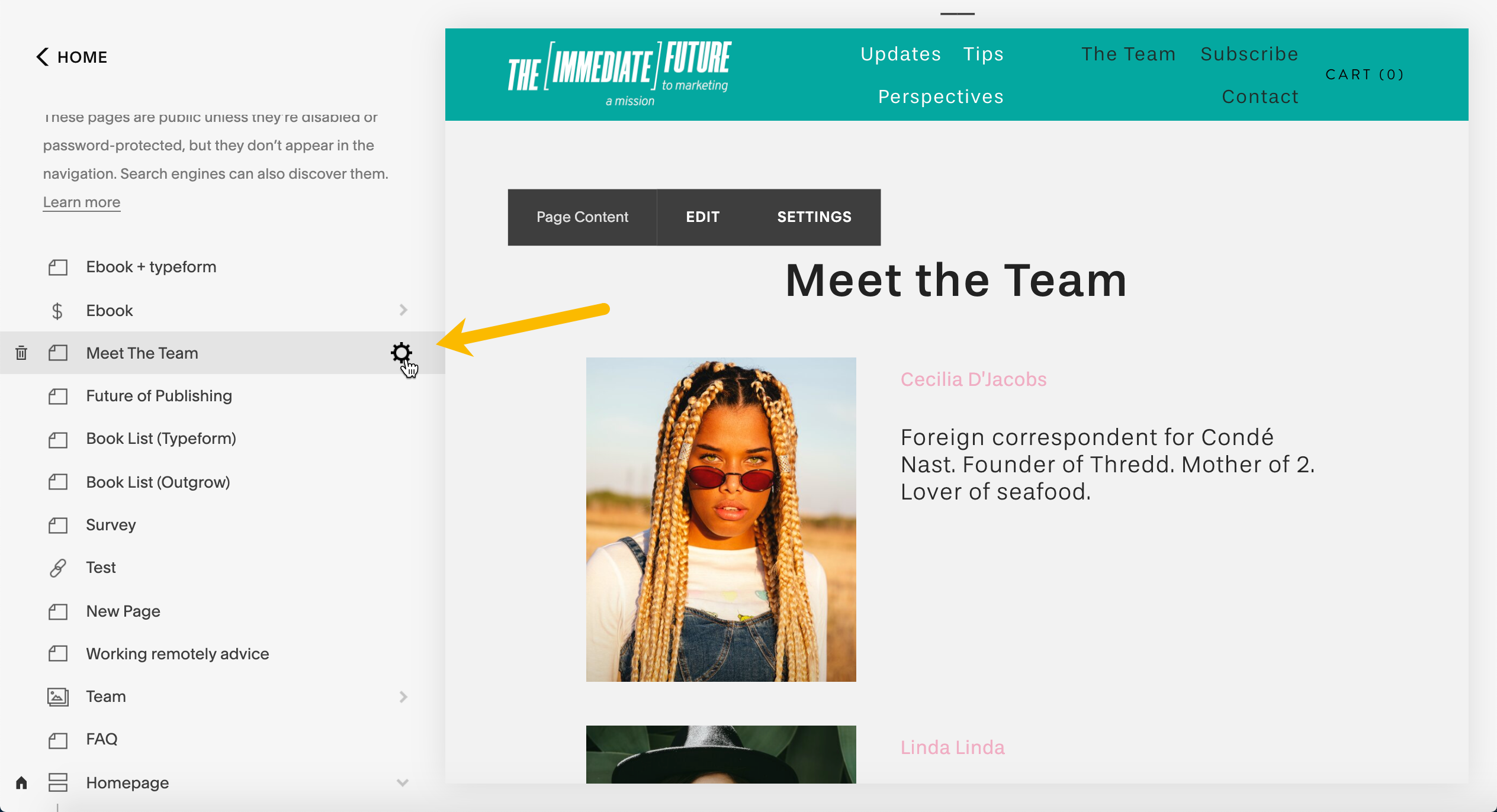 4
Paste the widget embed code into the Page Header Code Injection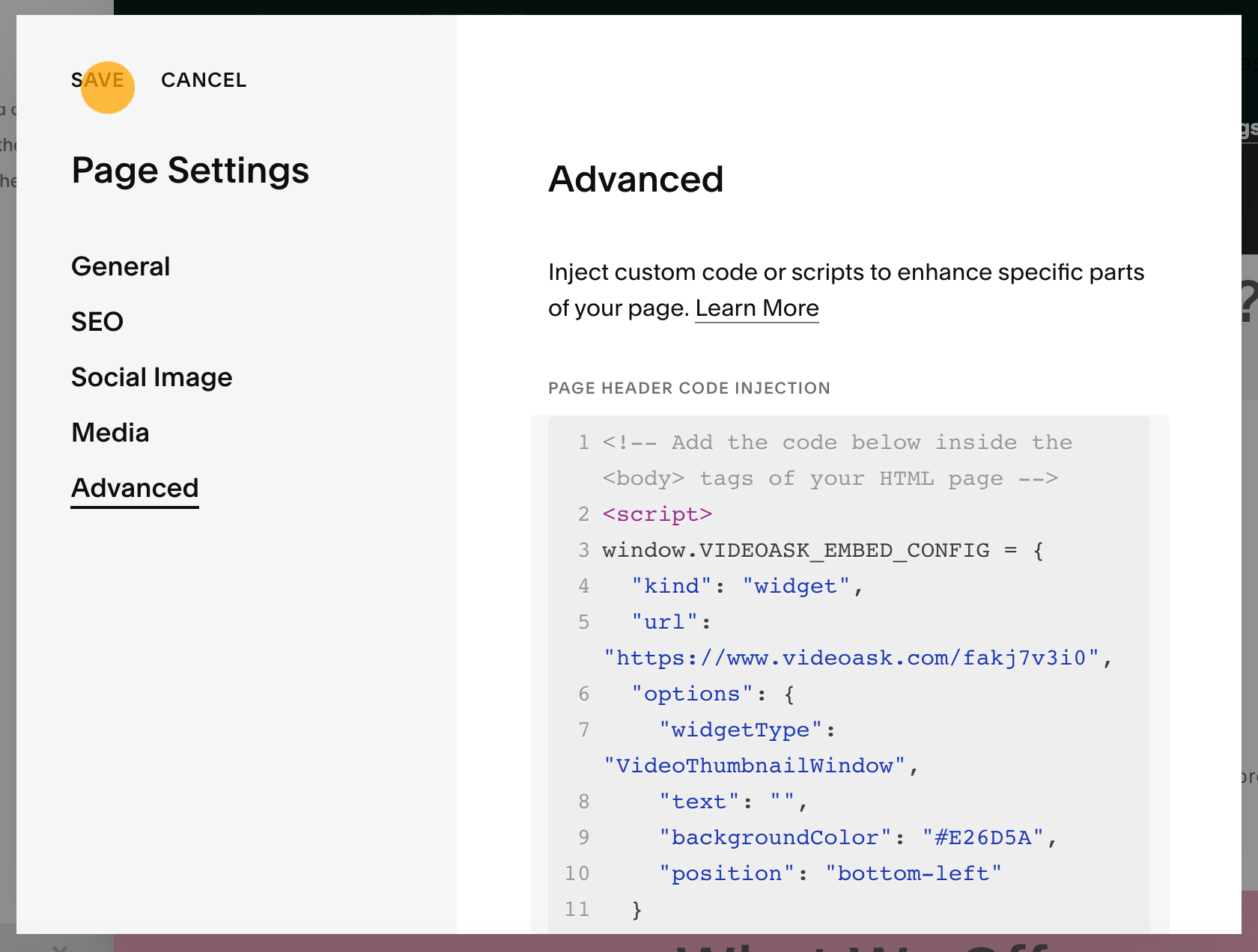 That's it! Your builder preview should now show the videoask widget live on your site.
Embed a videoask with an iframe
1. In the VideoAsk app, Copy your iframe embed code
2. On your Squarespace site, open the page builder by clicking Edit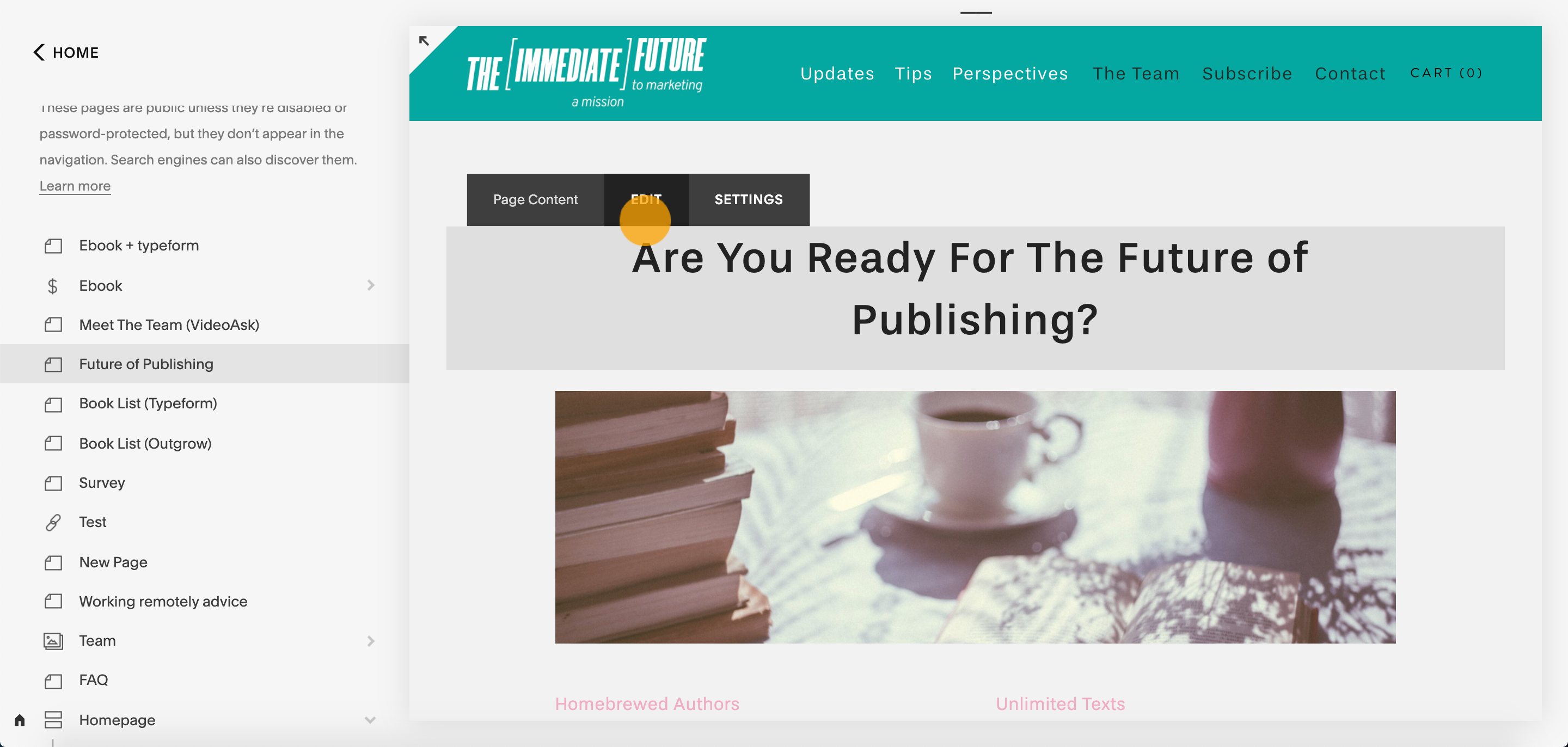 3. Add a new Content Block by clicking the + icon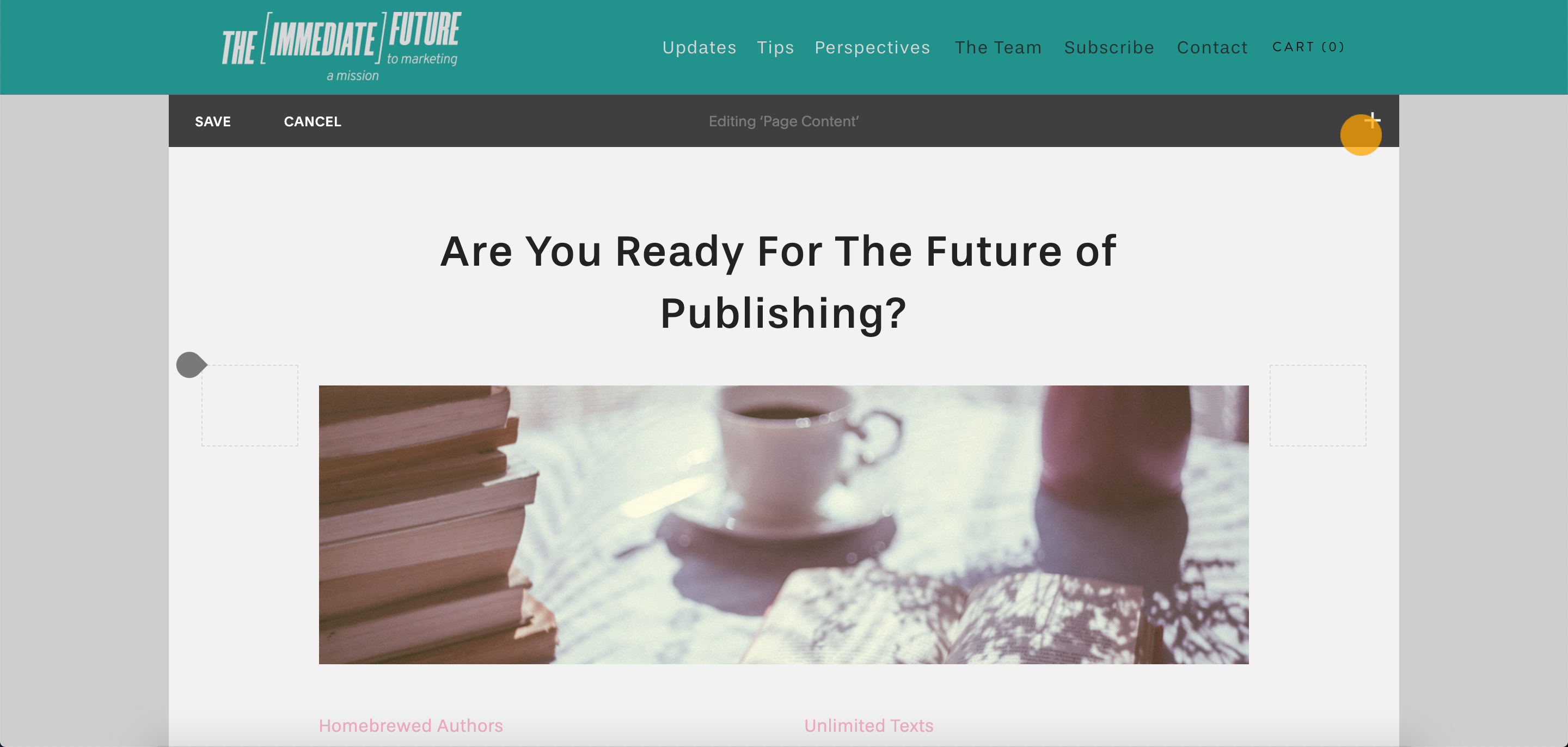 4. Select the Embed content block
5. Click the </> icon to enter the code manually
6. Paste the iframe embed code from the VideoAsk app and click Set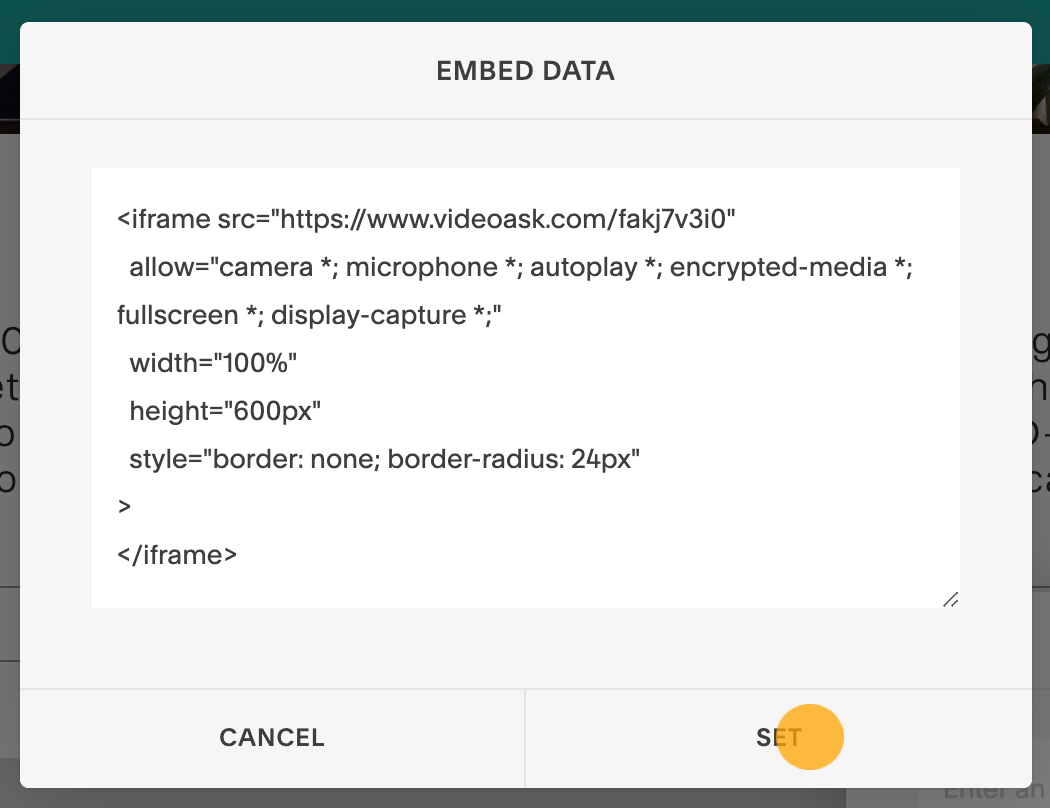 7. Click Apply
8. Your videoask is now embedded on your page, just be sure to click Save to keep the changes!