Follow these simple steps to add a widget or embed videoasks on your WordPress site. This will allow visitors to interact with and respond to your videoasks without leaving the page or site.
To add a videoask to your WordPress site, you have two options:
Embed a videoask on a page
2
On your WordPress page editor, click the + icon to add a new block
Note: These instructions refer to the native WordPress builder. If you are using a different builder, the process for adding a new content block will differ. Look for the option to add "HTML" or "custom code".
4
Paste the iframe embed code into the html section
Pro tip! If you'd like your videoask to display with the answer buttons stacked on top of the video (ie mobile view) as opposed to split screen (your video on the left and answer buttons on the right), then edit the embed code so width equals less than 1024 pixels.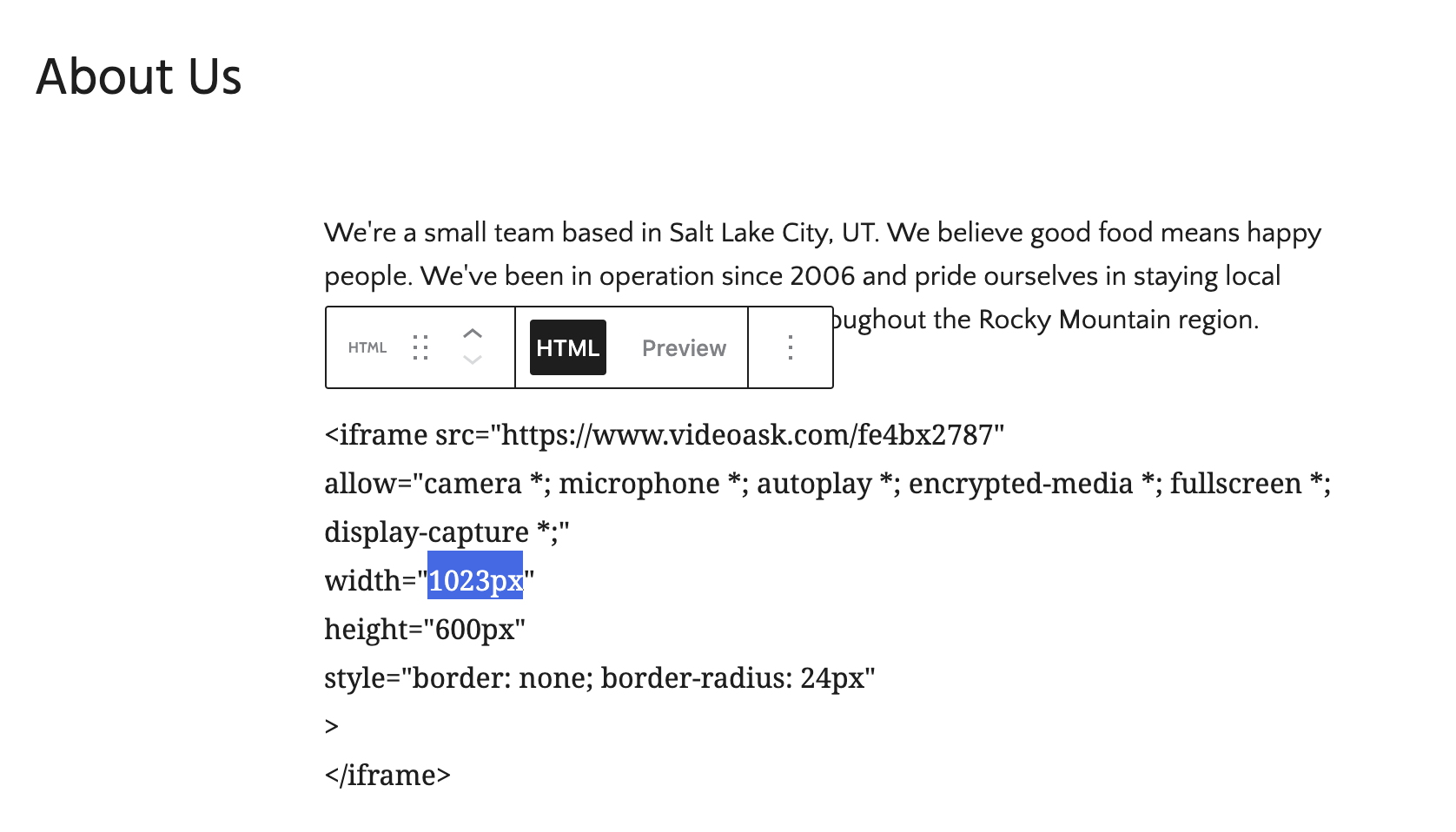 5
Hit Publish or Update. Then take a look at your page to enjoy your beautiful videoask!
Embed the videoask widget
To get started:
2
Choose where to display the widget - on a single page, or everywhere on your website?
Display the widget on a single page
2
On your WordPress page editor, add an html block
3
Paste the widget code into the html block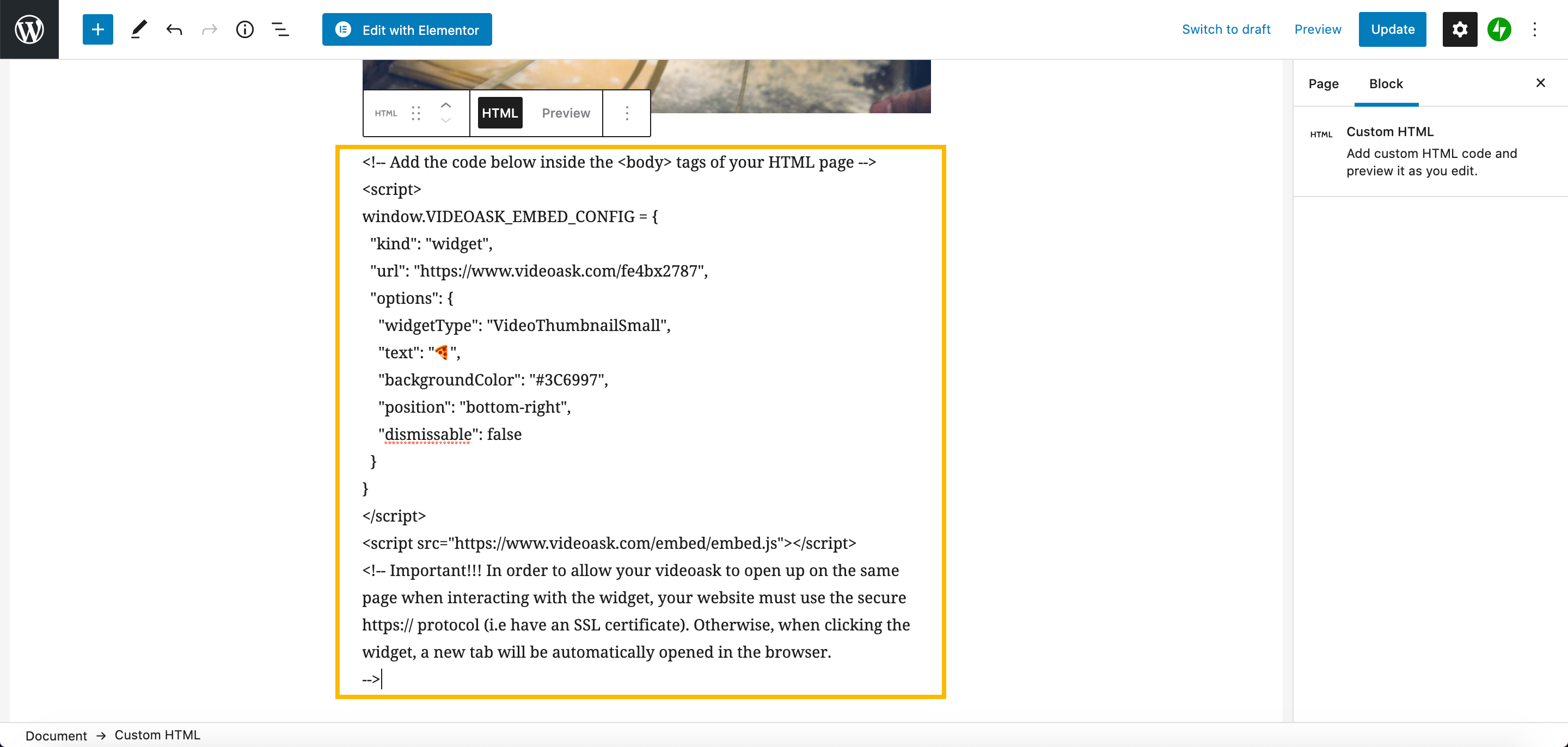 Note: The widget code comes with instructions (included within <?--xxx and-->). These instructions will not appear on your page, but you can delete them if you want to tidy up the code. 
4
Hit Publish or Update and enjoy your widget on your page!
Display the widget everywhere
To display the VideoAsk widget throughout your WordPress site, you'll need to add the embed code to the header or footer.
There are a few different ways to add this code: edit your theme code or install a plugin to edit the header and footer code.
Edit theme code
2
On your WordPress site, open the theme editor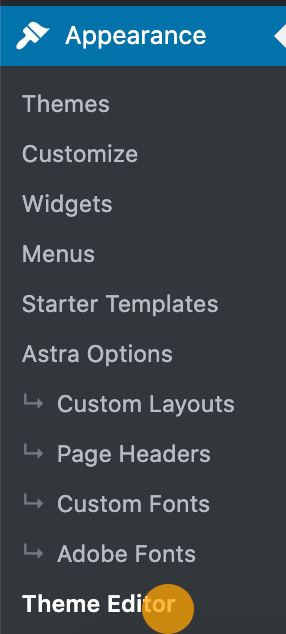 3
In the theme files, select footer.php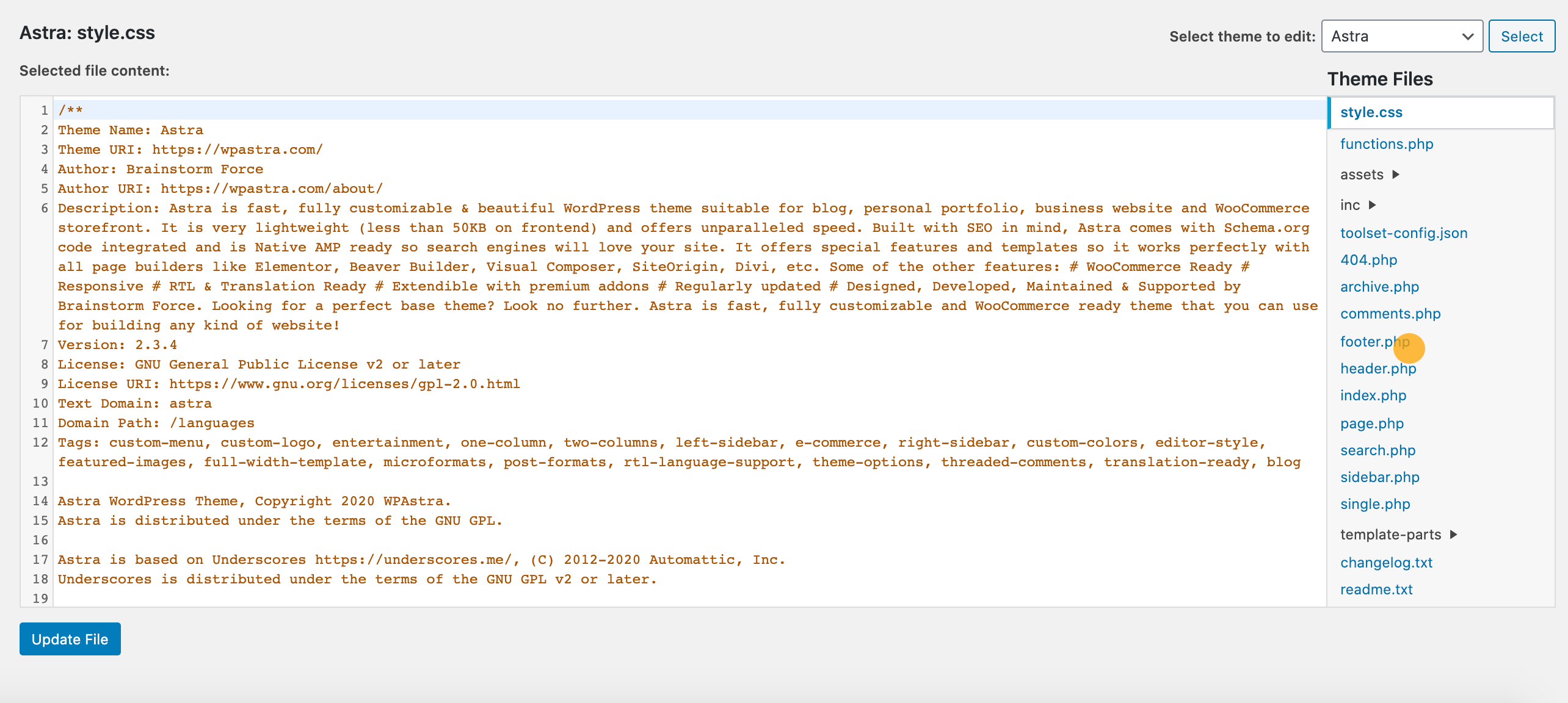 4
Inside the body tag (</body>), paste the widget code
5
Click Update file to save your changes and embed your widget
All done! Now enjoy the sight of your widget throughout your site. 🙂
Edit header or footer code using a plugin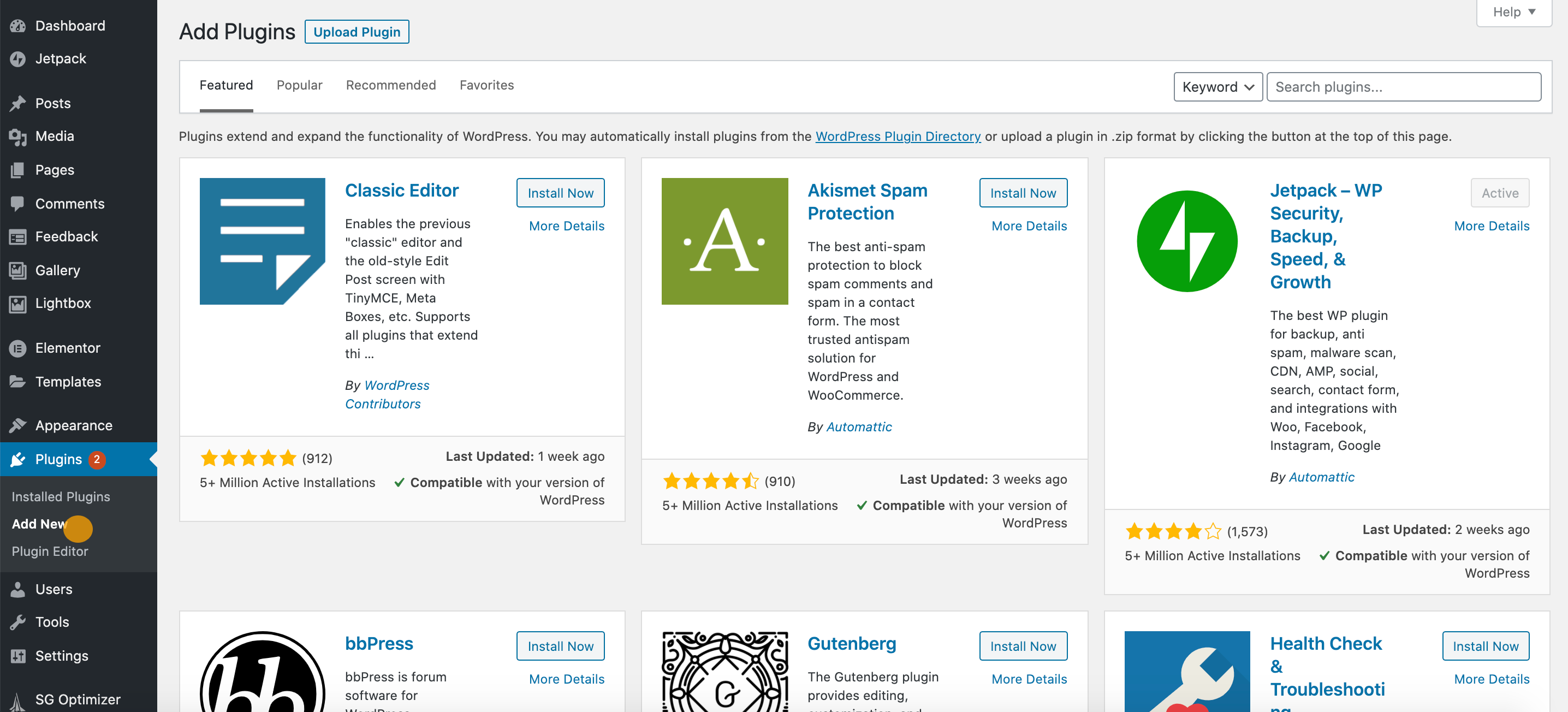 2
Once your plugin is installed, open the plugin to configure its settings
3
In the VideoAsk app, copy the widget embed code
4
On your WordPress site, in either the "Scripts in Body" or "Scripts in Footer" section, paste the widget embed code. Click Save.
That's it! Now your widget will appear on every page of your site. 🙂
Advanced Options
Looking for more options to display video widgets on your WordPress site? Explore our advanced embed options.
A few options from our code snippet library:
Show the widget on every page except this one
Do not display the widget for people who have already dismissed it
Click a button to display a videoask
Note: These are examples. To use them on your own website, you will need to update the generic embed code generated in the VideoAsk app.