You've made a videoask! To start collecting answers, share it with a link, embed it on your site or app, or use the VideoAsk widget.
You can also share your answers or share and embed your entire videoask inbox.
For more advanced embed options, check out this article.
Share your videoask link
1.
After creating a new videoask, you'll see this: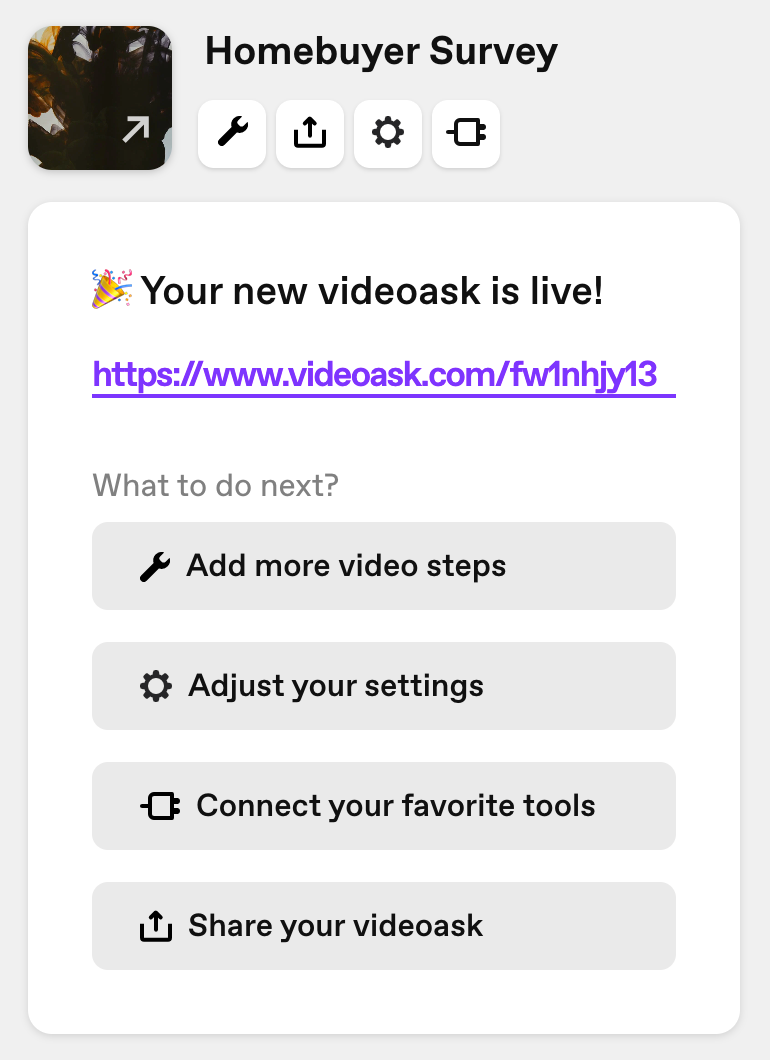 2.
Copy your videoask link to share it anywhere.
3.
To get the link of a videoask that has already received responses, go to Share this videoask
Get the videoask widget
1.
Click the Widget tab. This will open the widget builder.
2.
Type any call to action overlay text, if desired.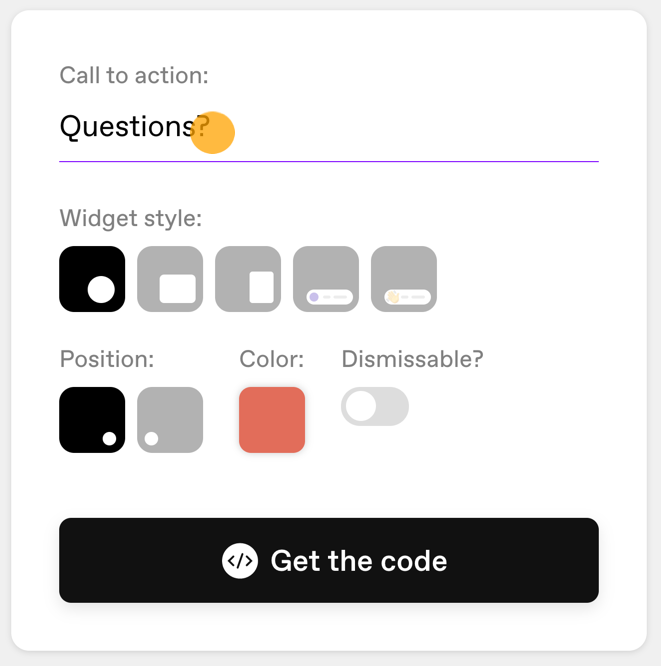 3.
Choose the widget style, position (left or right), and border color.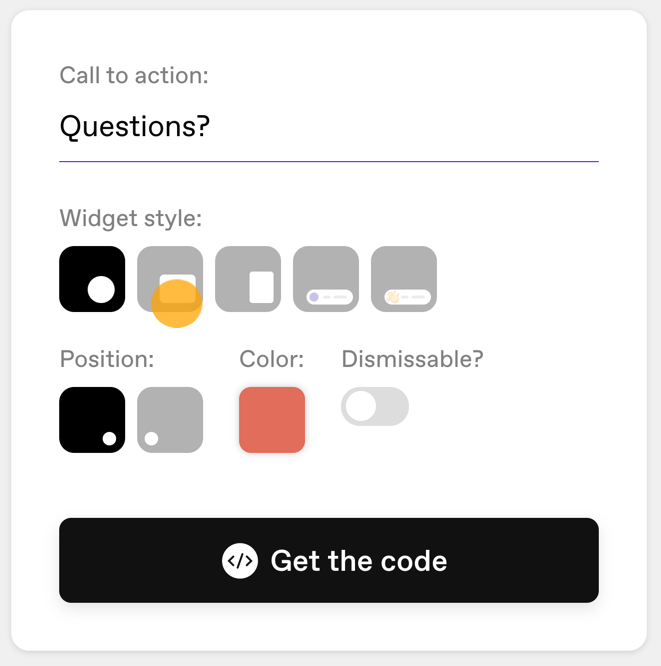 4.
If you would like site visitors to be able to dismiss your widget, then toggle the Dismissable option on.
5. As you build the widget, your changes will be reflected in the preview. Toggle between desktop and mobile to compare how your widget will appear on different devices, or click expand to view it full screen.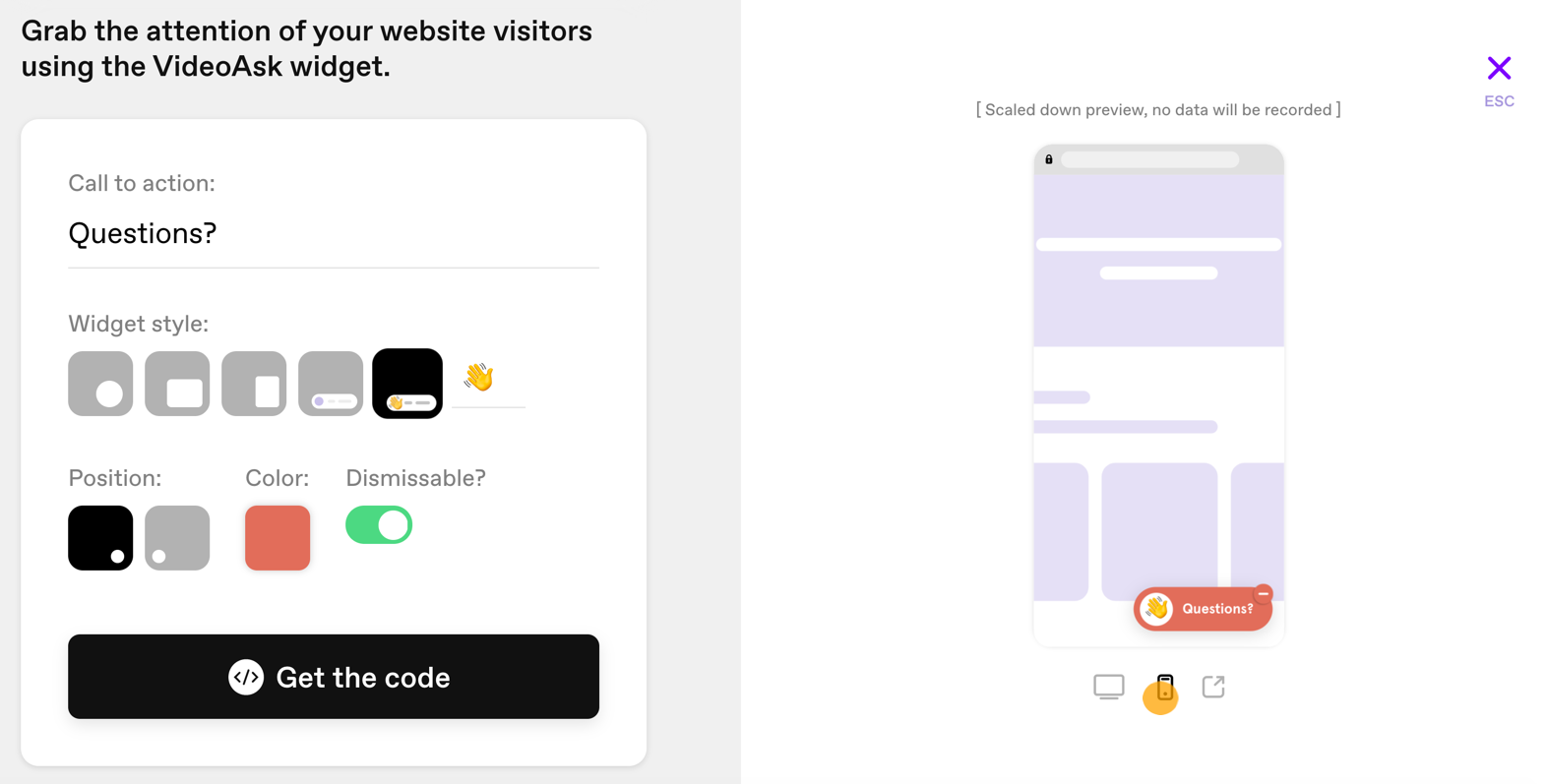 6.
When you're happy with your widget design, click Get the code.
8.
Paste the widget code inside the <body> tags of your page. 
Note: You must have an SSL certificate to allow a widget to open on your page. Otherwise it will open in a new tab.
Interested in multiple widgets on one page, delayed widget load or other options? Learn more about our advanced embed options.
Embed your videoask with an iframe
1.
Click Embed in the share panel.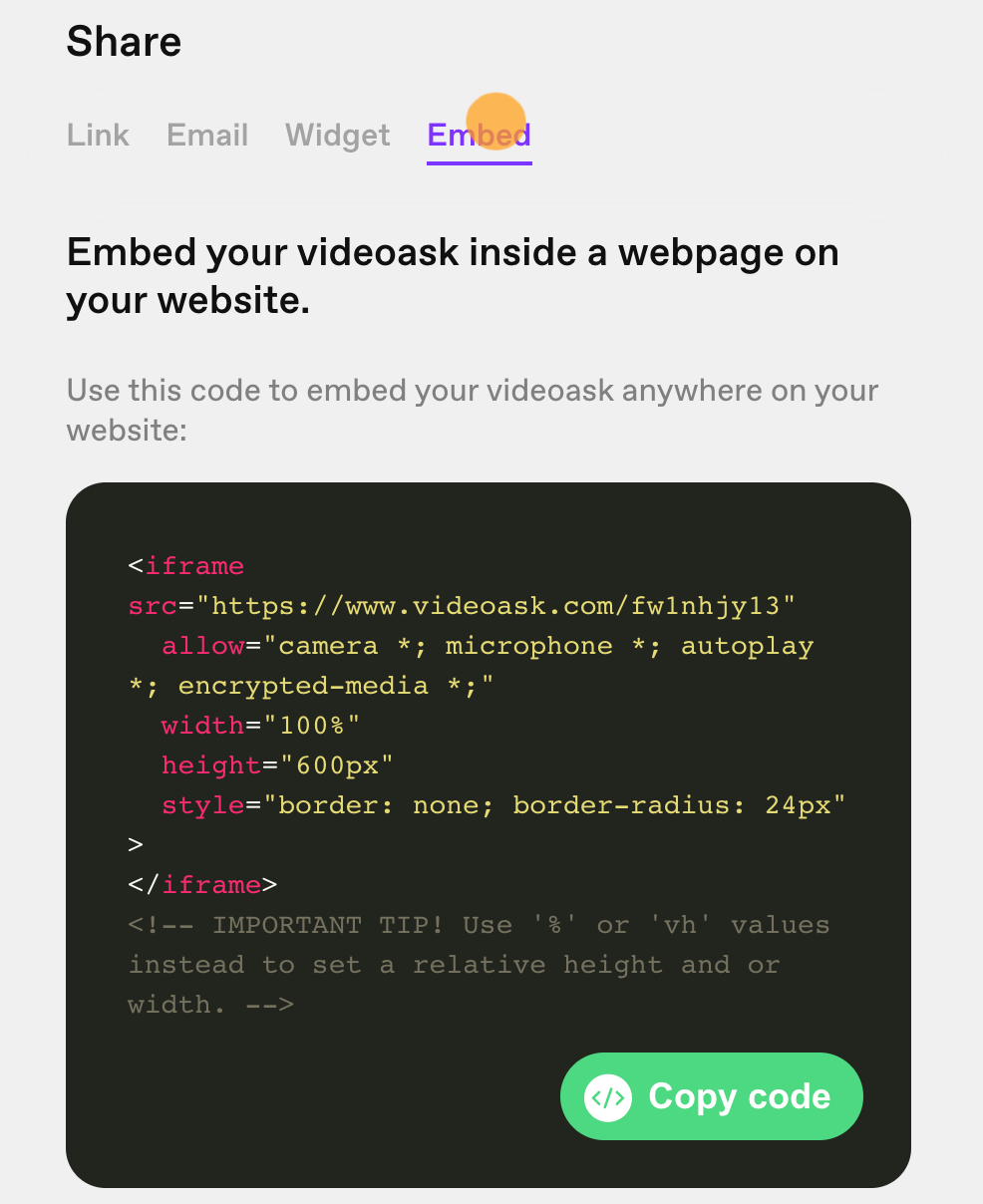 2.
Click Copy code. Paste this code into your page or app's code. 
Embed requirements
Your site must be compatible with iframes to use this embed code.

Your website needs to have an SSL certificate (using https://). 

Make sure to copy embed code provided here. Permissions are included in it to connect site visitors' camera and microphone. Attempting to embed your videoask without using the embed code above, could result in video/audio recording failing.
That's all there is to it! If you have any problems with embedding your videoask, you can contact us through the link at the bottom of this page.
Trying to embed your videoask inline on a Wix website? Read more here. 
Looking to embed a videoask in a native app? Follow these instructions.
Learn what else you can do with our advanced embed options.