Welcome to the VideoAsk glossary. 📚 Although we always try our hardest to keep things simple and uncomplicated, sometimes we might use a term you're not familiar with. Below we've explained some of the terms you'll come across while using VideoAsk.
If you spot a term that you're unfamiliar with while using VideoAsk and it's not explained below, please give us a nudge so we can explain it to you and get it added to this list. You can reach out to us by hitting the Videoask us button at the bottom of this page. 🤗
Note: This glossary is in alphabetical order.
Answer vs Response vs Reply vs Conversation: We wanted to group these terms together as we know they can be a little tricky to get your head around:
Answer - when a respondent completes a step in your videoask.
Response - the group of answers a respondent submits to your videoask. This could be just one answer in a single-step videoask.
Reply - the message you send back to someone after their first response, and each subsequent message between you and your respondent.
Conversation - the first response combined with any subsequent replies between the creator and respondent.
Answer type: For each step of your videoask, you're required to choose an answer type. This will determine how your respondents are able to answer this step. Find out more about each answer type.
Builder: This is simply the area in your VideoAsk account where you can create a videoask.
Contact form: You can enable a contact form after your chosen step to collect contact details from your respondents.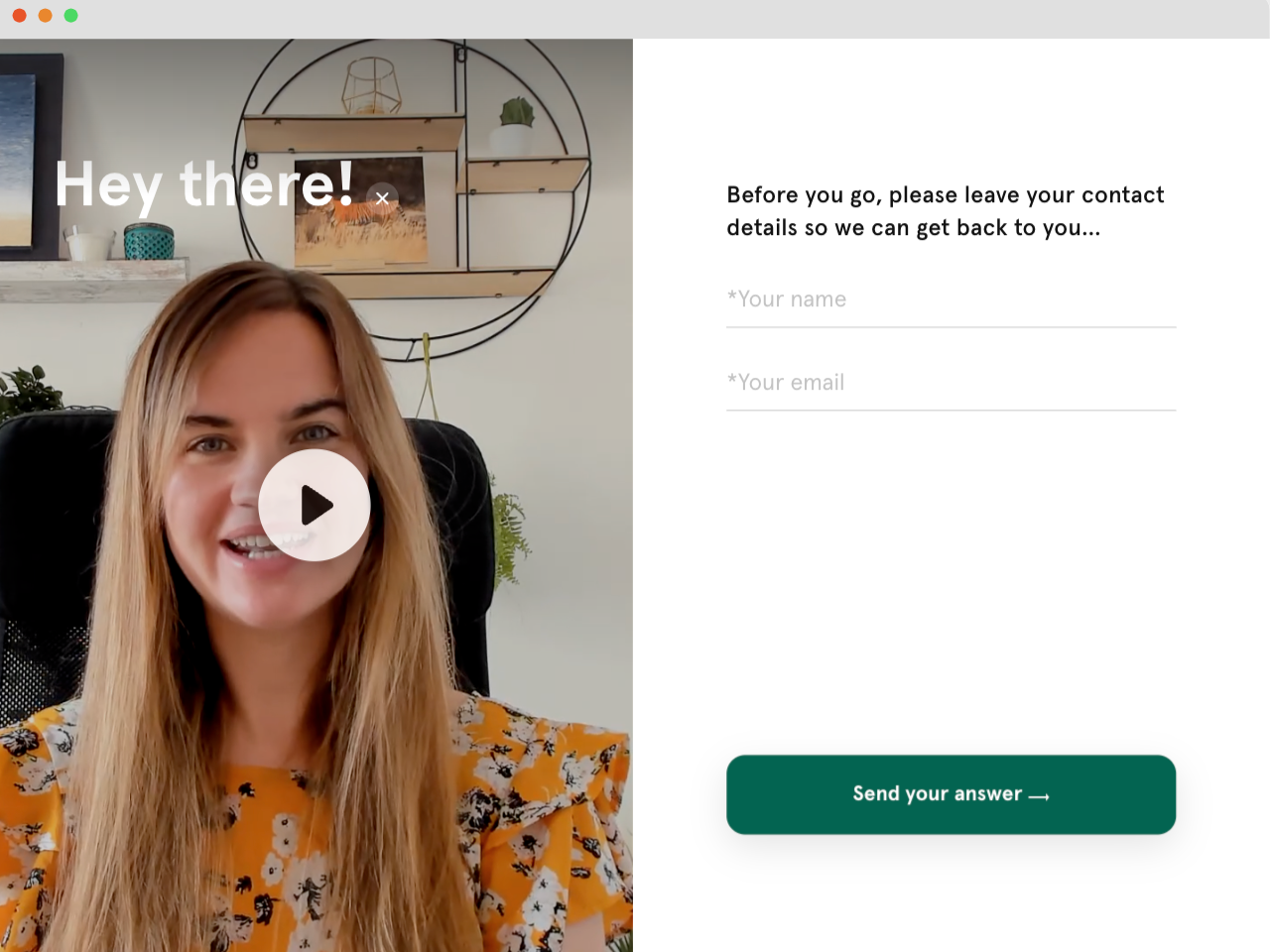 Creator: A creator is the person who makes the videoask and shares it with respondents.
End Screen: The End Screen is the final screen your respondents see when they complete a videoask. Find out more about endings. 
Human: If your respondents don't leave their contact details we have no way of identifying them, so we refer to them as "Humans" because, well, that's all we know about them. In other words, they're your anonymous respondents.
Note: If you're getting tired of receiving Human responses, consider making a contact form required, or playing around with its position in your videoask flow.
Logic: In VideoAsk, Logic refers to the creation of rules in multi-step videoasks which determine the next step your respondents will be taken to depending on their answers to questions. Find out more about Logic here.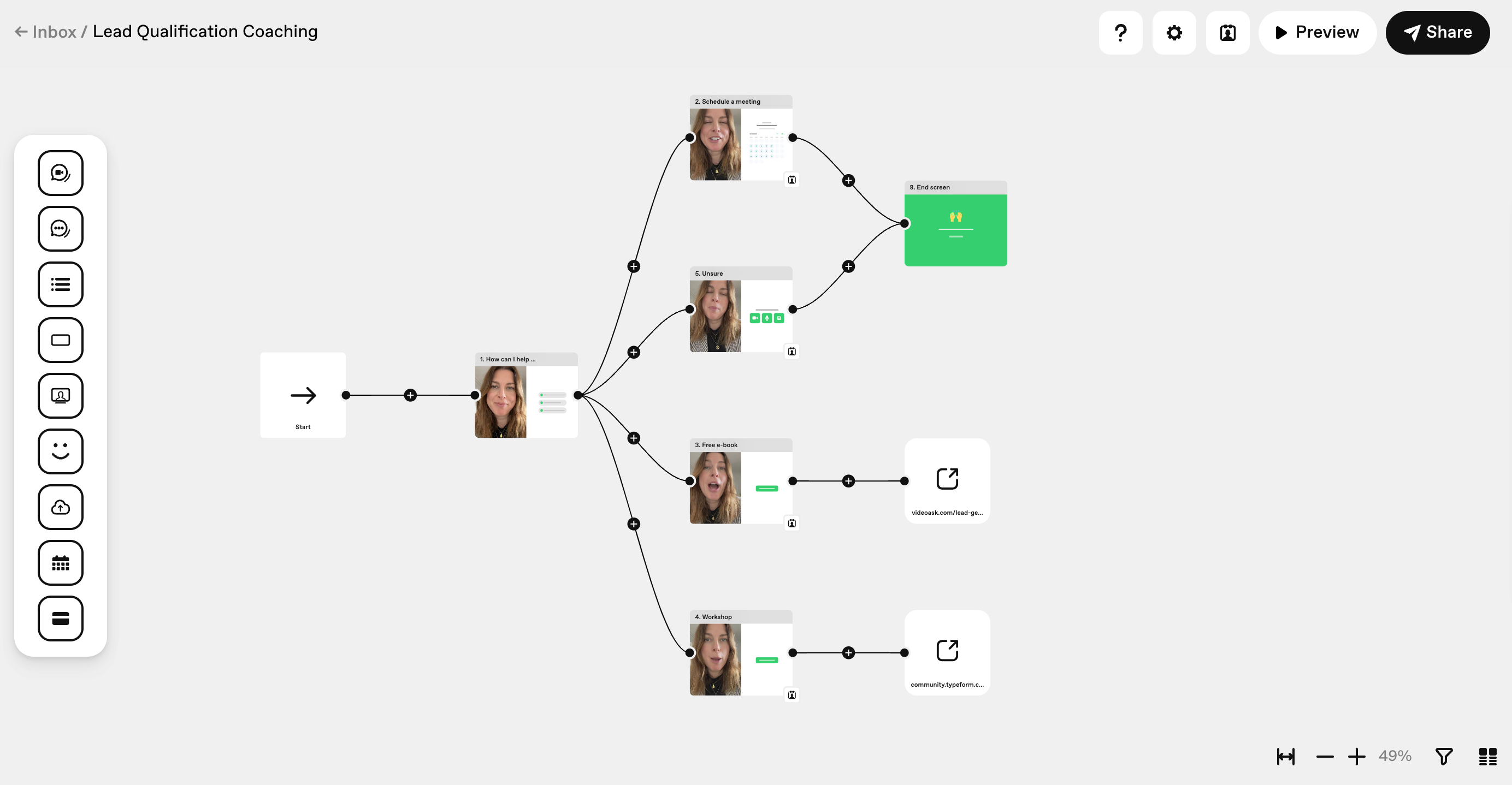 Notes: This is a feature built into VideoAsk that allows you to jot down notes or create a script to use while you record, kind of like a teleprompter. These notes won't be visible to your respondents. Find out more about notes.
Organization: When you create an account on VideoAsk you become the owner of that account organization. You can join others' organizations (if you get an invite from them 😉 ) and you can invite team members to collaborate in your organization. Find out more about VideoAsk organizations.
Overlay text: Our overlay text feature allows you to add a note, question, personalized message, or link to your videoask step. This will be visible to respondents when they view your videoask. Find out more about using overlay text. 
Respondent: A respondent is the person who answers the videoask.
Step: We use the word "step" to refer to each question in your videoask. A videoask can be made up of one step or multiple steps, depending on your workflow.
Team members: Your team members are the people you've invited to your organization to work collaboratively on your videoasks. Find out more about inviting and managing team members to your organization.
Variables: Variables are a way to pass known information in your videoask URL. For example, if you already know a respondent's contact details, you can add them to the videoask URL before sharing it with them. Then, when your respondent completes the videoask they won't see the contact form, but their details will still be recorded with their response. Find out more about variables.

VideoAsk/videoask: "VideoAsk" with uppercase "V" and "A" refers to the platform where you create your beautiful video forms, which are known as "videoasks" (all lowercase).