If you have more than one question on your mind, you can share a multi step videoask as a single string of questions with your respondents. Read on to find out how.
To create a multi step question:
1.
Select the videoask you want to add more steps to.
2.
Click + Add more steps or Edit this Videoask to add more questions.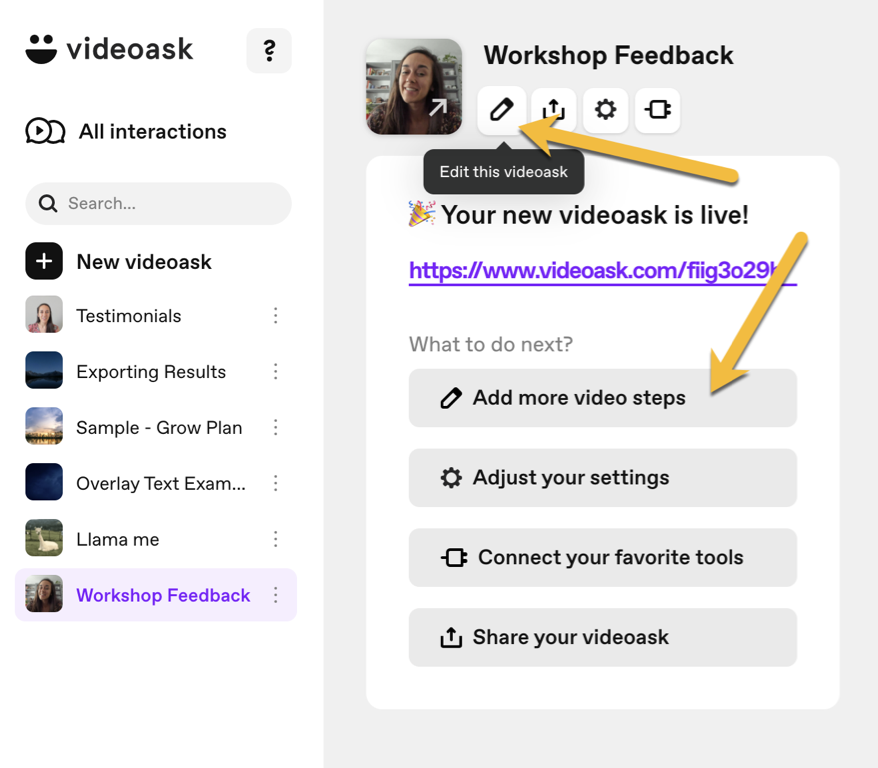 3.
Now you'll see the steps you already have in your videoask: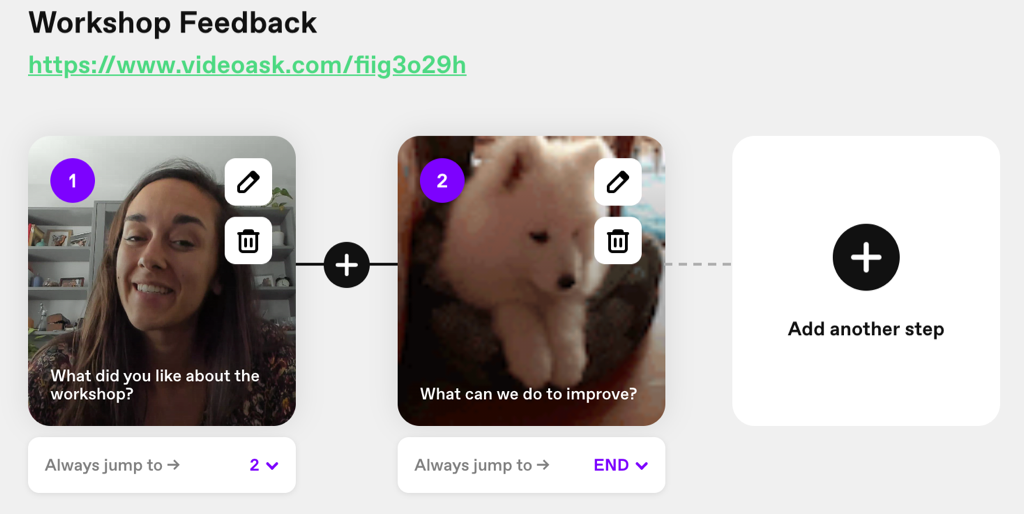 You can click Delete this question to remove a step, or Edit this step to replace videos and update overlay text or answers on the fly. 
Note: You can change the answer type under Edit this step.
4.
Click Add another question to record or upload a new video.
5.
Drag and drop steps to rearrange the order of your questions.
6.
Repeat until you've asked everything you wanted to ask.