Are you looking for a way to reach out to people in a personal way online? With VideoAsk, you can record yourself asking a question, and send it to people who can answer in the same way. Read on to find out how to strike up a personalized video conversation.
To create your first videoask
1.
Sign in and click + New Videoask.
Now you'll see two options:
2.
Click Record a video to record yourself asking a question! This is a great way to make your interactions more human.
3.
Optionally, toggle the +Notes switch to enable speaker notes for yourself.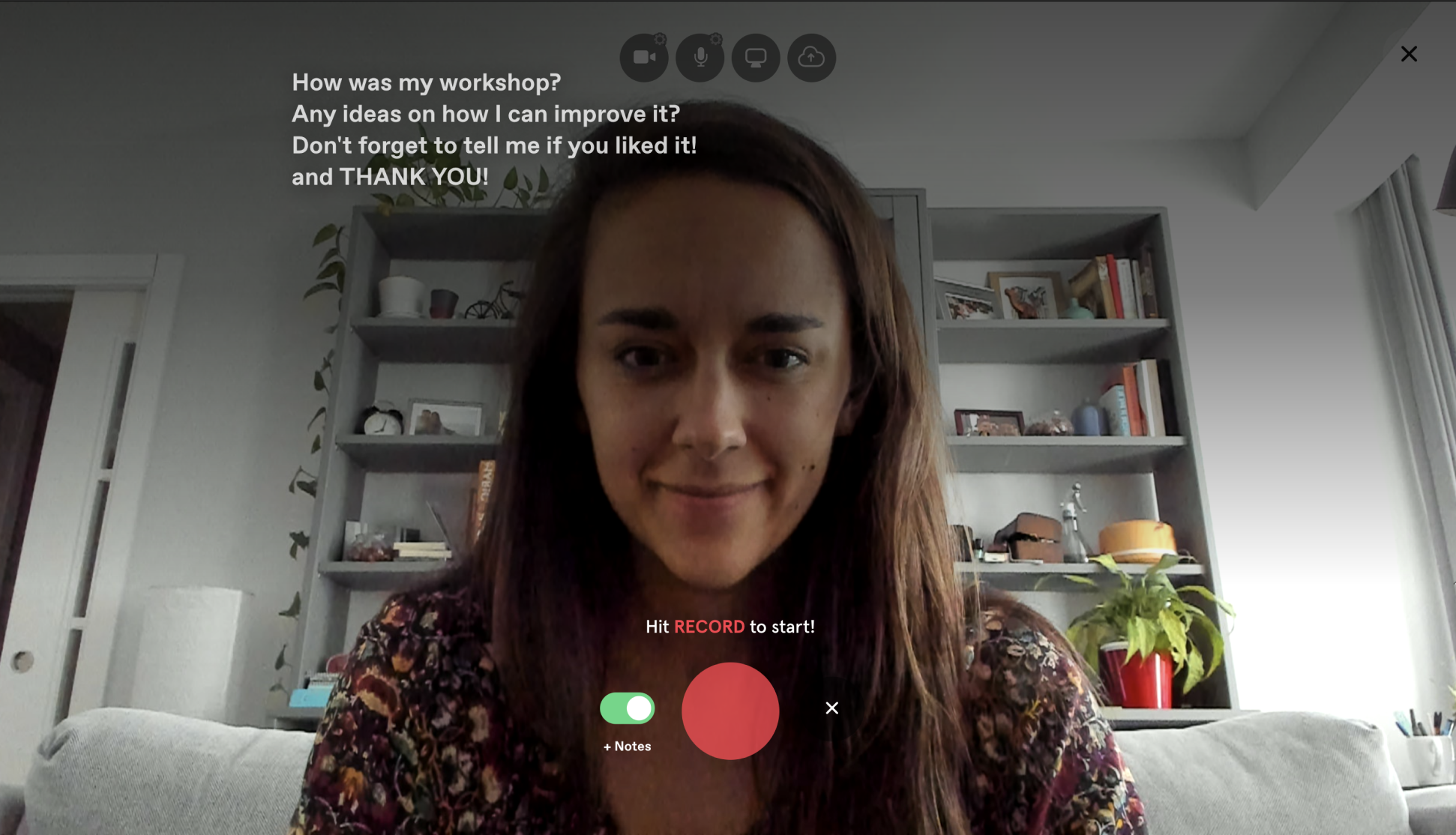 Tip

: You can write anything here that might be helpful while recording. The final video won't show these notes, it's just your personal prompt box. 
4.
Hit the big red Record button to start recording.
3, 2, 1… action!
You now have up to 2 minutes to ask your first question. Don't worry though, you don't have to be a one take wonder to get it right. 
5.
Click No to give it another go, or Yes if you're ready to share your videoask with the world.
6.
You can add some overlay text to your video:
People watching your videoask will see this text while playing your video. You can take a look at what the video will look like with the text in the preview area.
You can choose to turn on fit video here. This will make sure that entire video is shown by disabling auto-cropping.
8.
Choose how you want people to answer your question:
a. Click Open and toggle the switches to select how you want people to answer your question. You can let them choose between Video, Audio and Text, or only enable one or two of these options.
You can also set a time limit on video or audio answers (up to 5 minutes) if you're on the Brand plan
b. Click Multiple-Choice to post your videoask as a multiple choice question. 
Click +Add another choice to add more options.

You can have up to twenty six choices

You can choose to Enable multiple selection.
You can also opt to Skip data collection if you don't want to collect answers on this step (this can be great when using the multiple-choice answer type as a navigational tool through your videoask)
c. Click Calendar to use our calendar integrations to set up a meeting.
You can read more about integrating with Calendly, Hubspot Meetings, and Acuity Scheduling.
d. Click Net Promoter Score to collect NPS Feedback. You can read more here! (Note: this is a premium feature that is only available for users on the Grow or Brand plans.
9.
When you're done, click Continue.
11.
Hit Create videoask when you feel like you're ready to share your videoask with the world.
For more ways to create a videoask:
Find out how to upload videos and GIFs here.
Check out this article about creating multi step videoasks.