Once you've created and shared your videoask, you'll want to see and reply to your answers.
To see, manage and reply to your answers, first open the app or log into your account from your browser.
Answers in your Browser
1. Log into your account. You'll see all of your videoasks on the left, and all of your interactions appear in a feed in the center. Click on any interaction to view it, on the right.
2. View your interactions/answers for each videoask by clicking on one: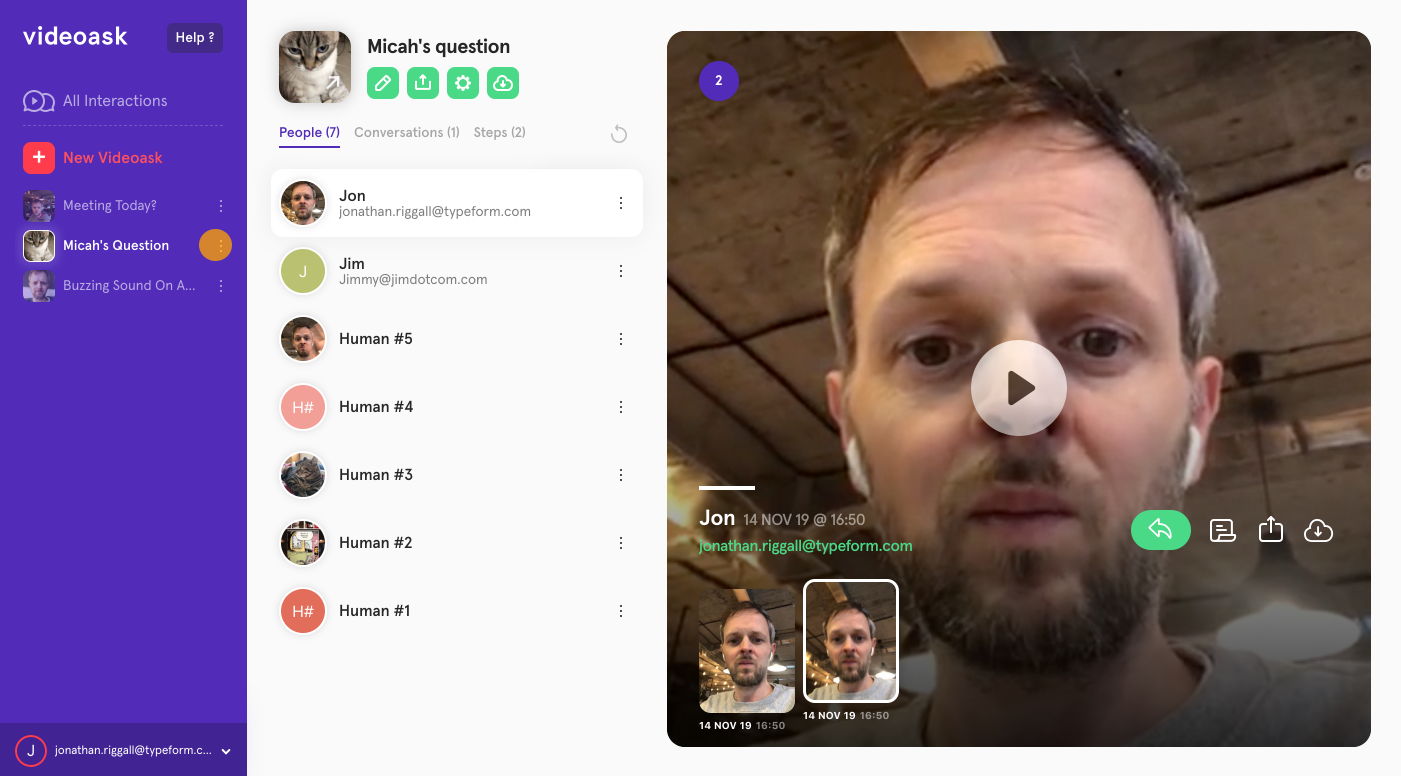 Now you can see all the people who've replied to your videoask. Click one to view it. If you have collected contact details, you can reply to your answers with the green Reply button.
3. Click Conversations to view them. Any interactions where you replied will be stored here.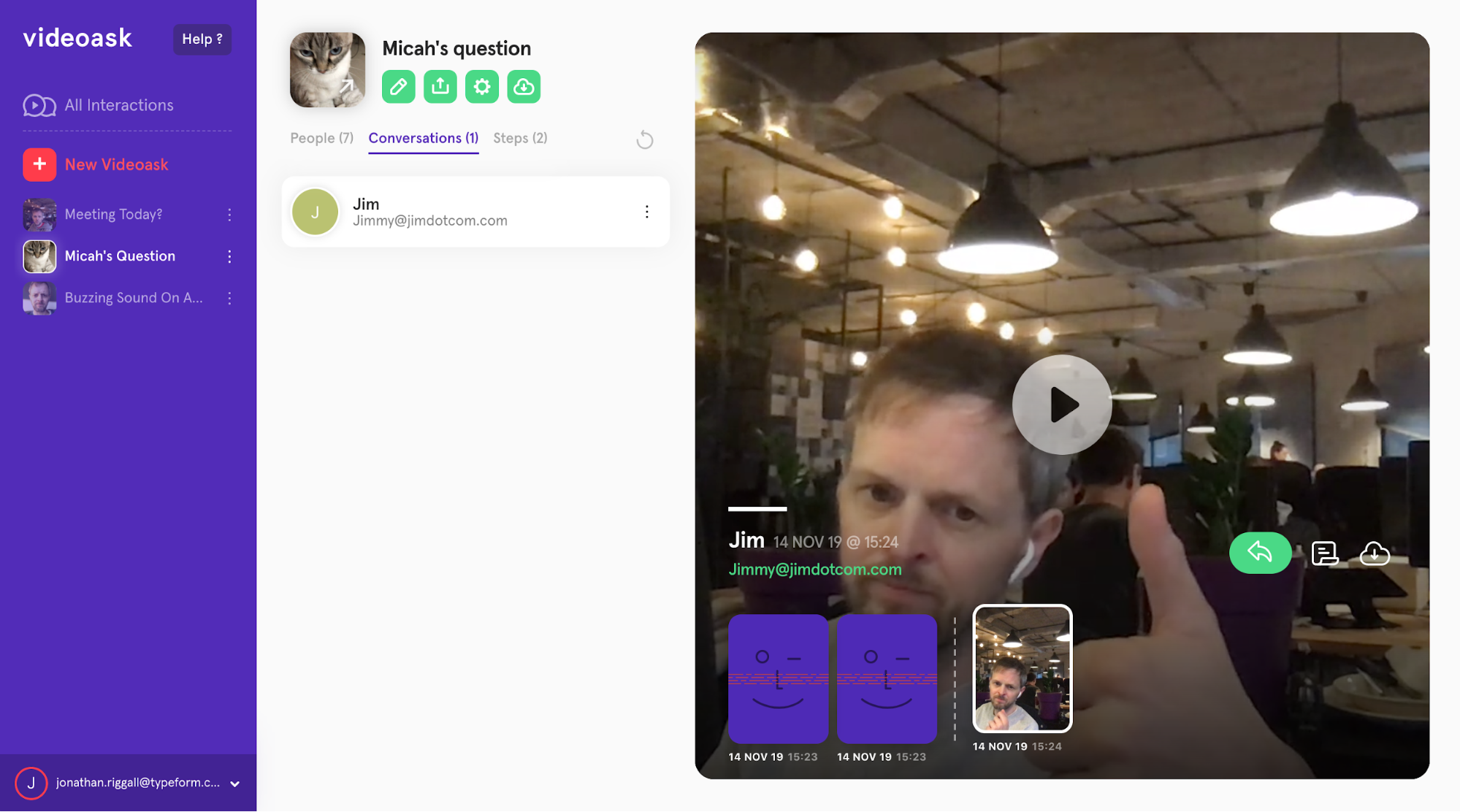 4. You can view the interactions with each step of your videoask by clicking Steps:
To view answers to a step, simply click the one you want on the right panel.
5. You can download all of your answers in CSV format, to open in a spreadsheet application like Excel or Google Sheets, by clicking this button:

Video and audio questions are transcribed automatically, so you'll see them in your spreadsheet of interactions.
Answers in the videoask iOS app
1. Open VideoAsk, and tap on the videoask you want to see the answers to: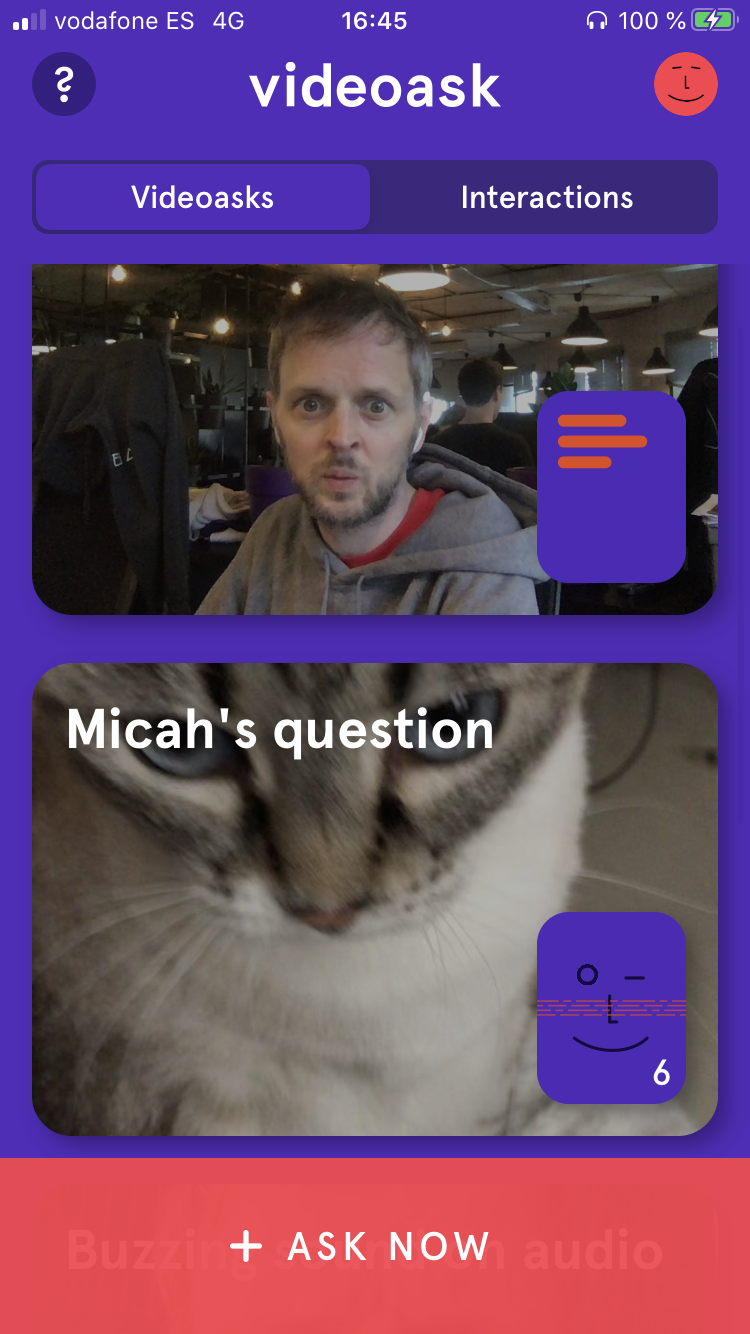 2. Now you can see your answer in your inbox: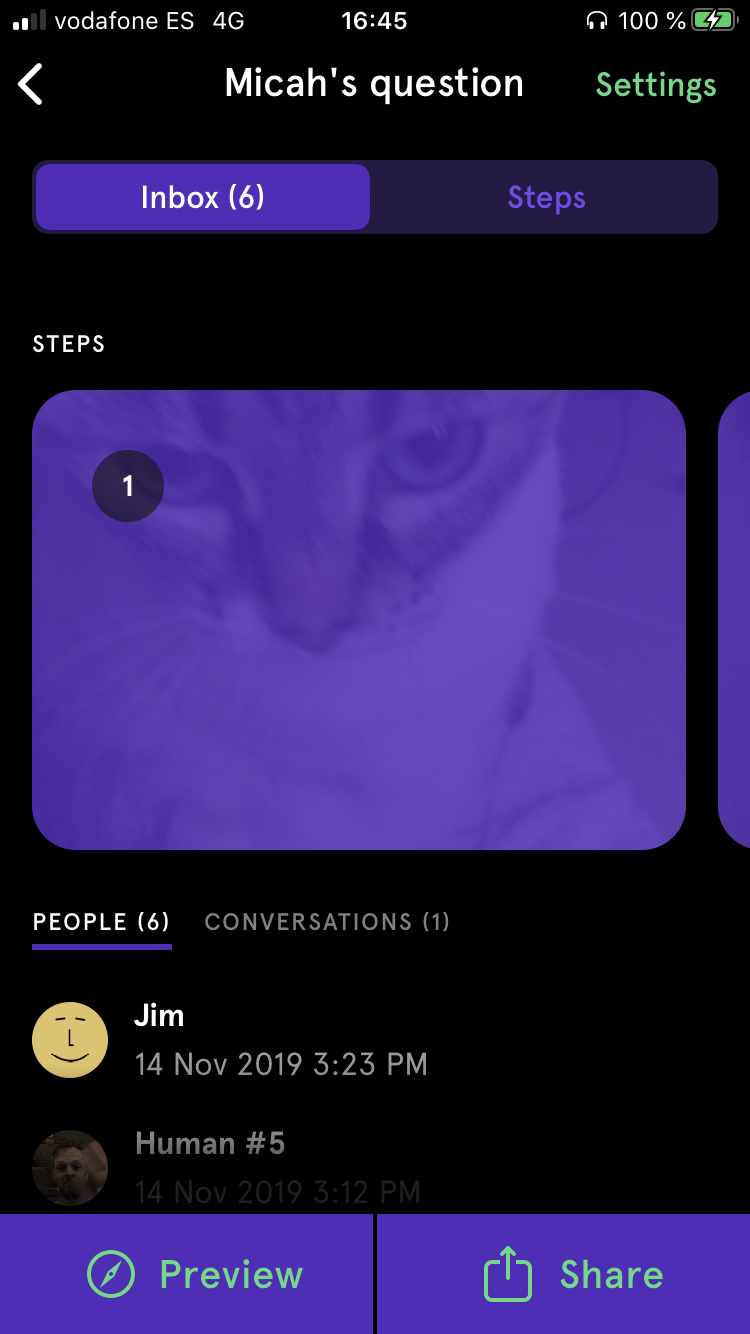 3. Tap on any answer to view it.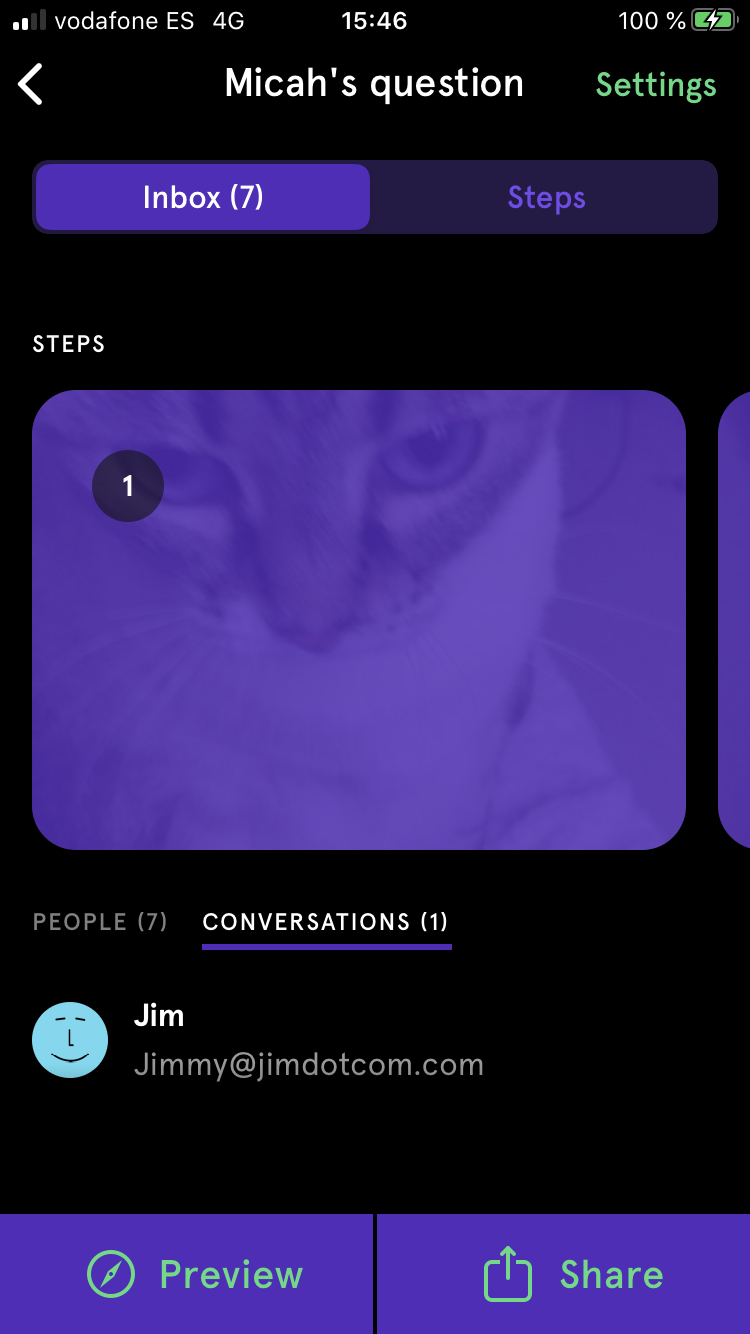 If you collected name and email, you can also reply from here.
4. Tap Conversations to view them:
You can download all of your interactions by tapping Share, and choosing the Export answers (.csv) option.