Zapier lets you connect Videoask to 1,500+ other web services. Automated connections called Zaps, set up in minutes with no coding, can automate your day-to-day tasks and build workflows between apps that otherwise wouldn't be possible.
Each Zap has one app as the Trigger, where your information comes from and which causes one or more Actions in other apps, where your data gets sent automatically. 
Getting Started with Zapier
Sign up for a free Zapier account, from there you can jump right in. If you have any additional questions, you can reach out to [email protected]
How do I connect Videoask to Zapier?
1
Sign in to your Videoask account, select the videoask you want to add a Zap to and click Connect.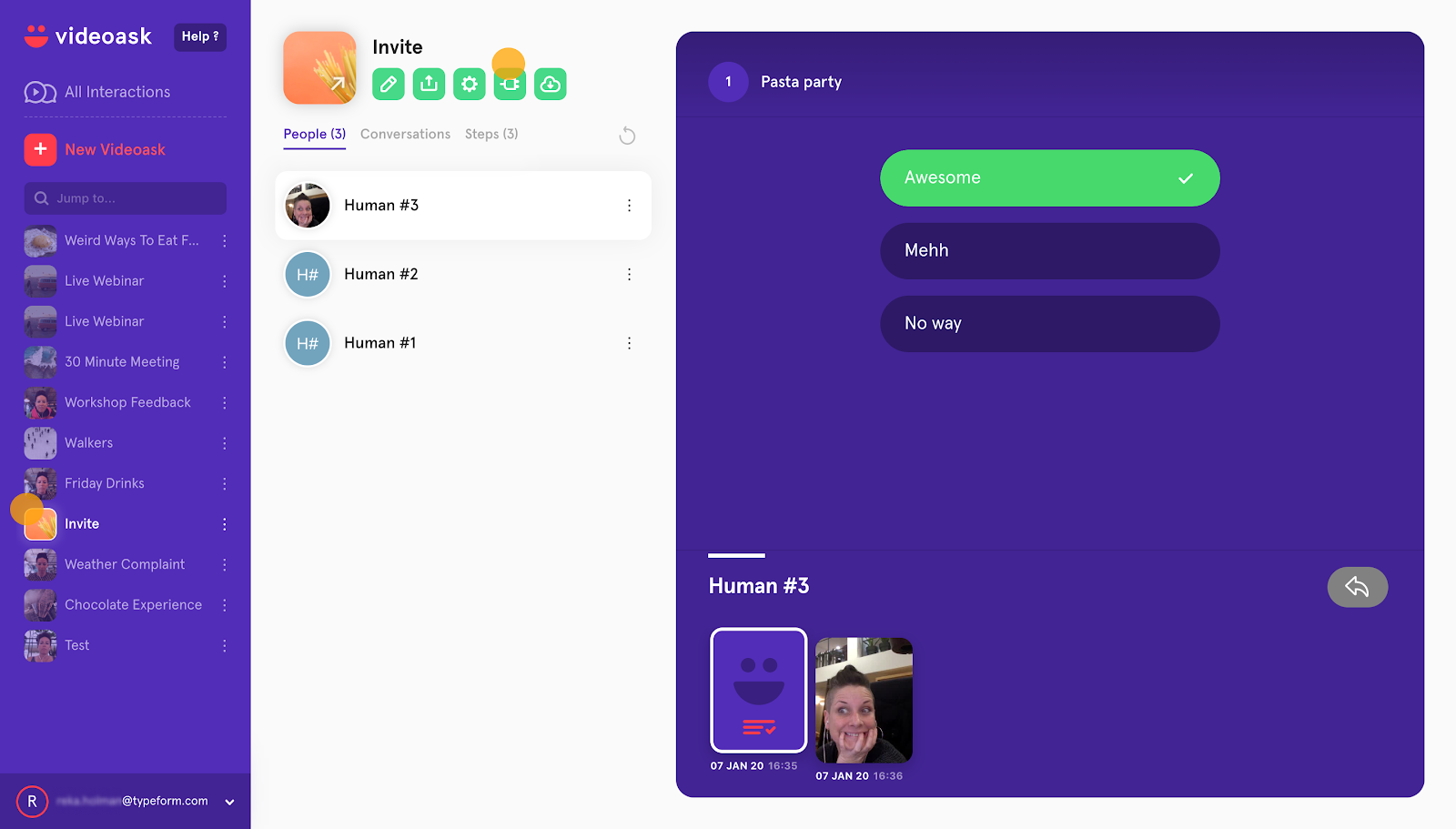 2
Click Connect on Zapier.com in the connect panel.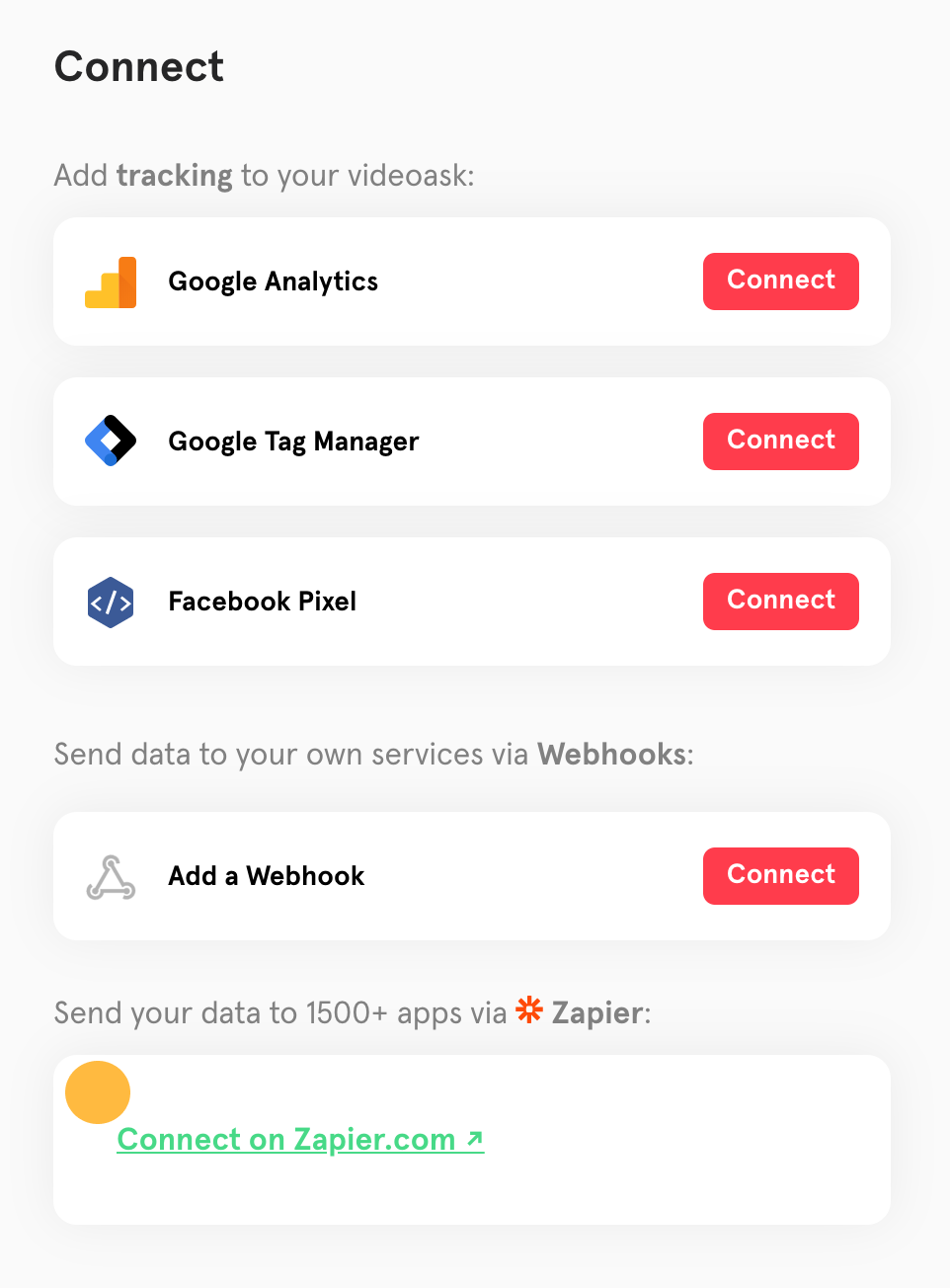 3
Click Connect to 2000+ Apps or select an app from the list.
4
Now choose VideoAsk as the app and New Response or New Response (with transcription) as the trigger event and hit Continue.
5
Select your VideoAsk account and click Continue.
6
Select the videoask you want to add a Zap to and click Continue.
7
Test your data by selecting Test & Review or Test & Continue. You can also skip this step by clicking Skip Test.
8
Now you'll see some sample data pulled in from your videoask. You can click See More Samples to do just that, or Done Editing to move on to the next step.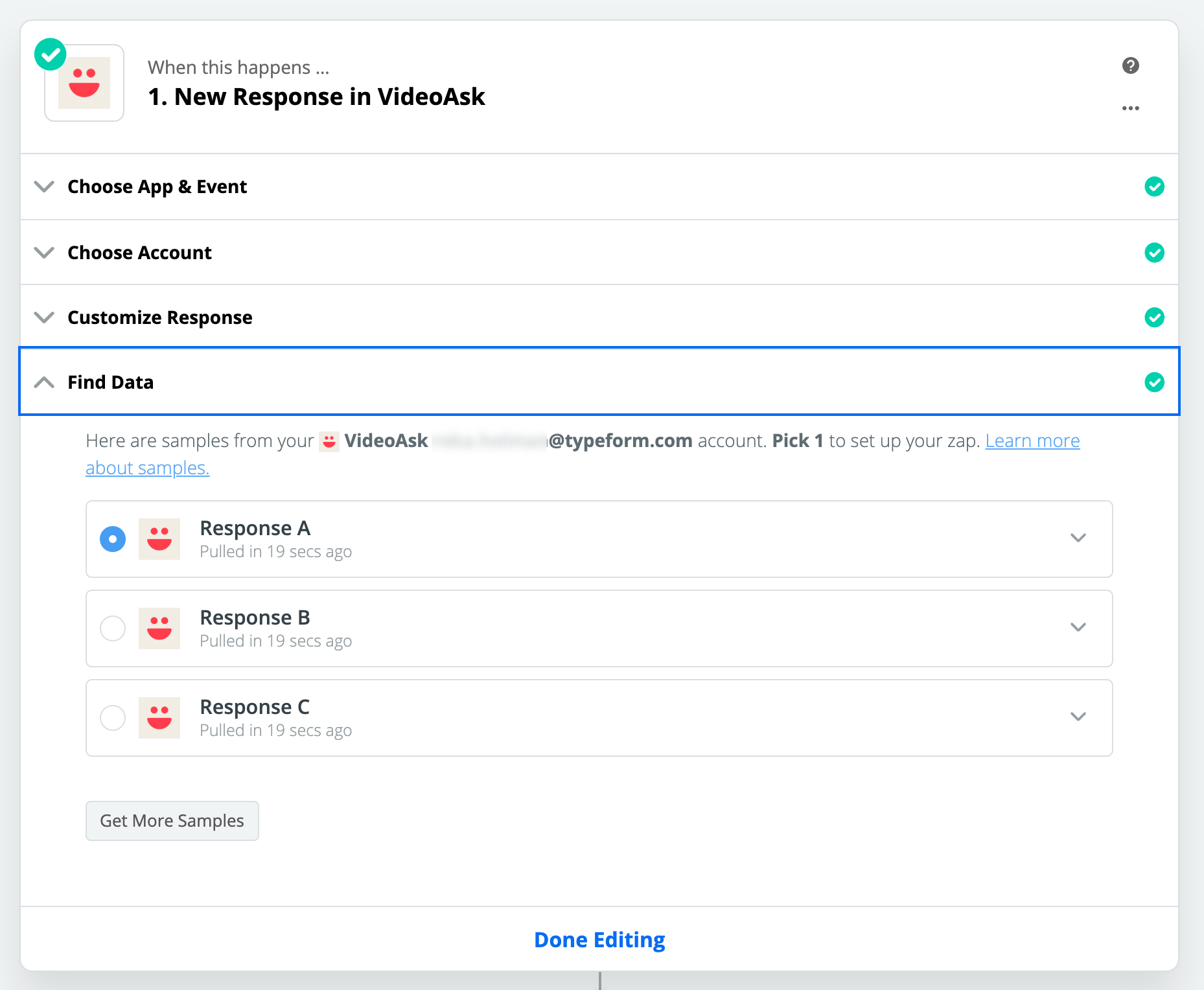 9. Nice, you're done with setting up the first part of your Zap. 
Hover over the second part and click Edit to set up where to send data from your videoask.

10
Select an app from the list. In this example we'll create a Zap using Google Sheets.
11
Choose an app and an event and hit Continue. In the example below, a new response to your videoask will create a new row in Google Sheets.
12
Select the email address of your Google Sheets account and click Continue.
13
Select the Drive, Spreadsheet and Worksheet you want to use and click Continue.
14
Head to the Test Data section to check if your Zap is working properly.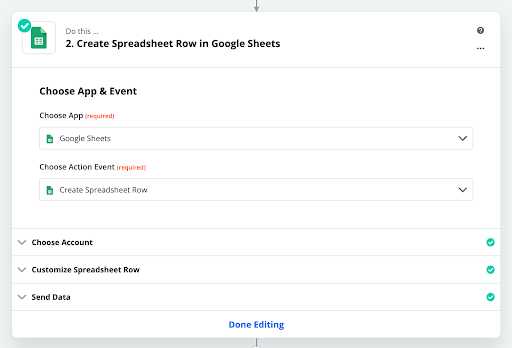 Here you can test the integration by sending some data to your chosen app. This is what a successful test looks like: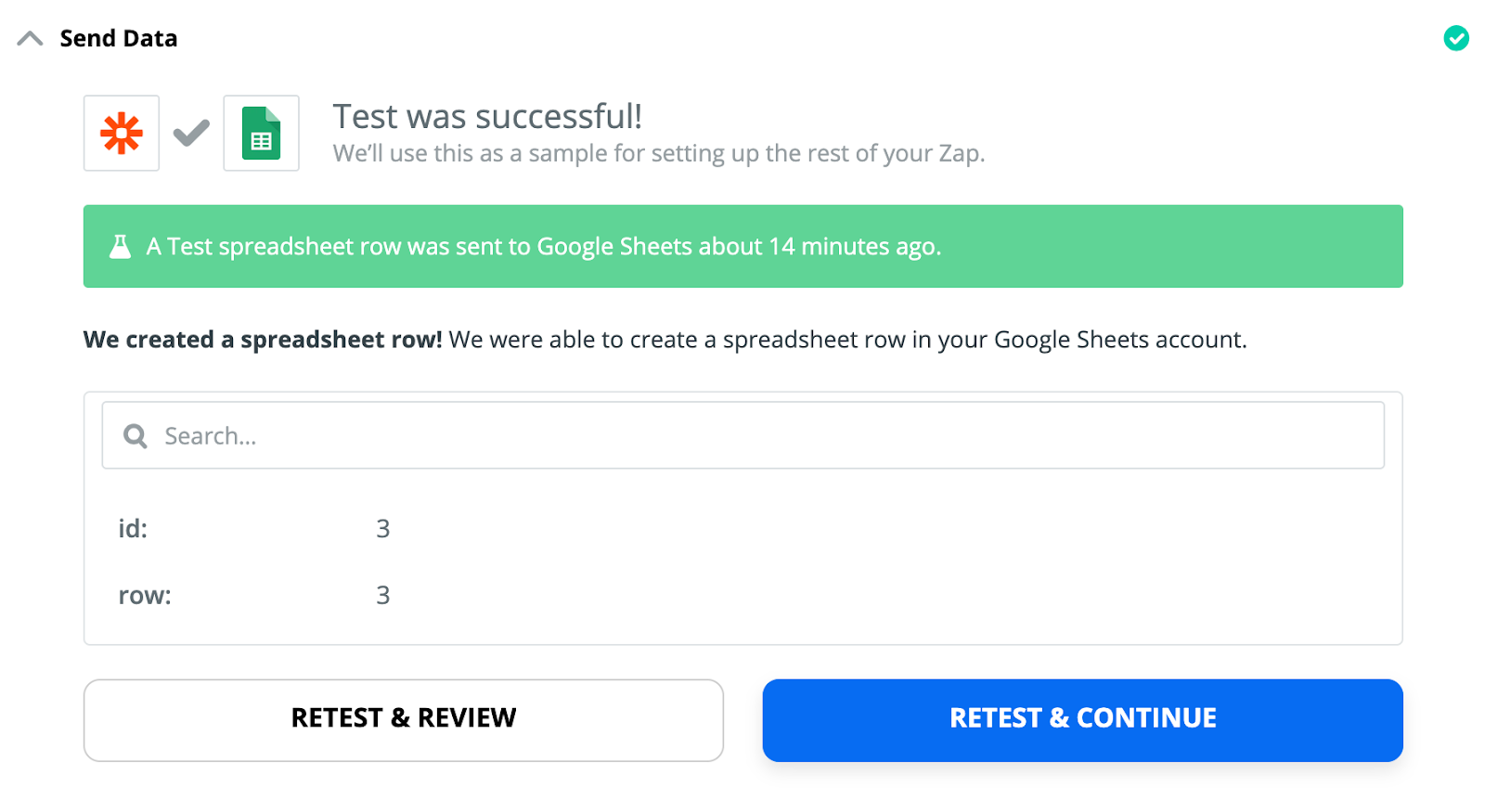 15
You're all set! All you have to do is toggle the switch in the top right corner or at the bottom of the editor to activate the integration.
Now you'll see the new Zap in your list of integrations, where you can activate or deactivate a Zap by toggling the switch.