Would you like to charge a fee before people book an appointment on your calendar? Or process a payment for a video coaching session directly within your videoask?
With our Stripe integration, you can now create a paywall and ask people to pay a fee before continuing through your videoask.
Create a payment step
3.
Connect your Stripe account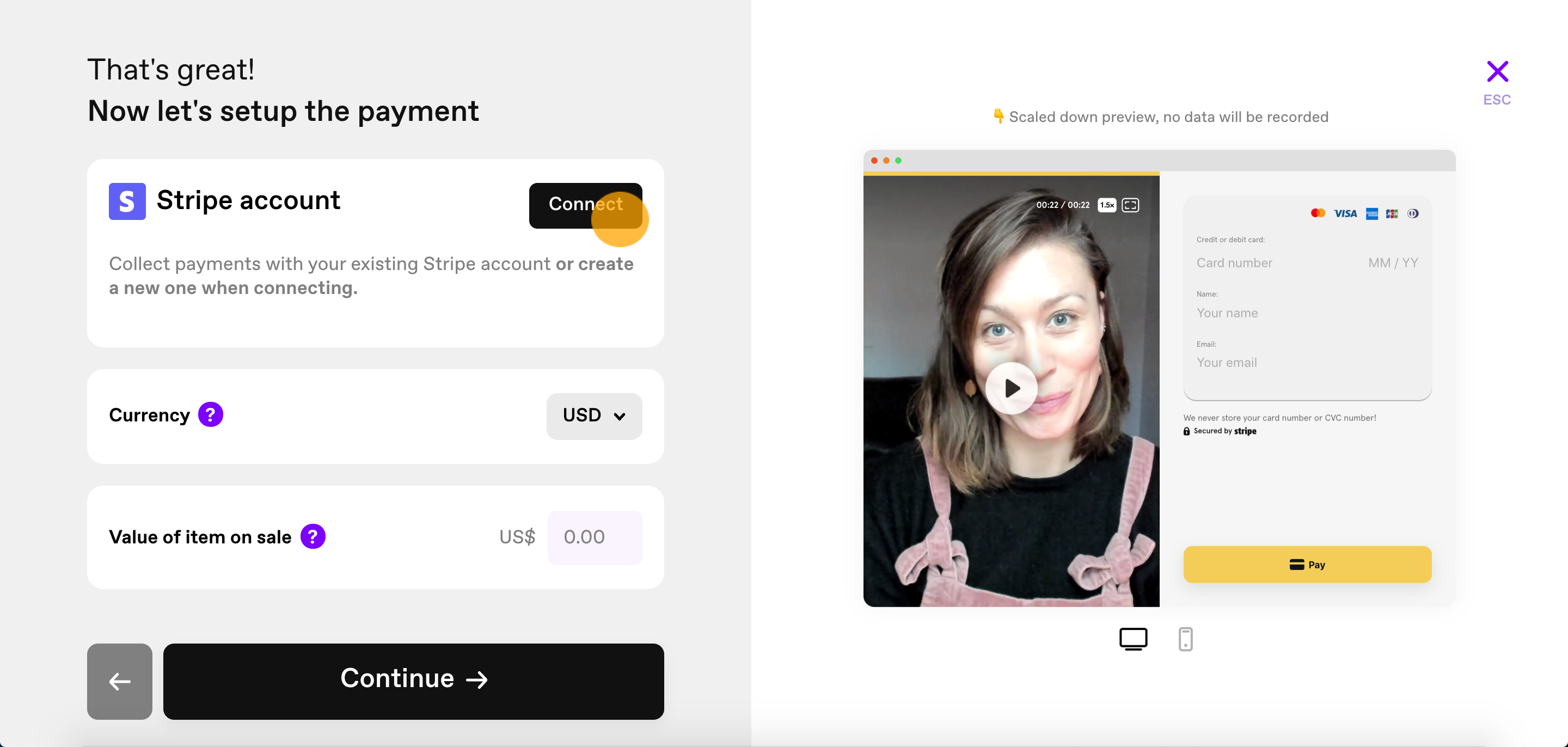 Note: Once your Stripe account has been connected, it will be used as the default account for any payment answer type in other steps and videoasks.
4.
By default the currency will be set to USD. If you would like to change which currency your customers will be charged in, select the desired currency from the dropdown menu.
5.
Enter the Value of item on sale to set the amount you would like to charge your respondents
Note: $0.50 (or the equivalent in each currency) is the minimum payment amount.
6.
Click Continue to save this step
That's it! Now your respondents will be forced to make a payment before they can proceed through the rest of your videoask.

Delay when your payment field appears
If you would like your respondents to view your video before they are prompted to make a payment, you can delay the appearance of the payment field.
1.
Go to Edit this videoask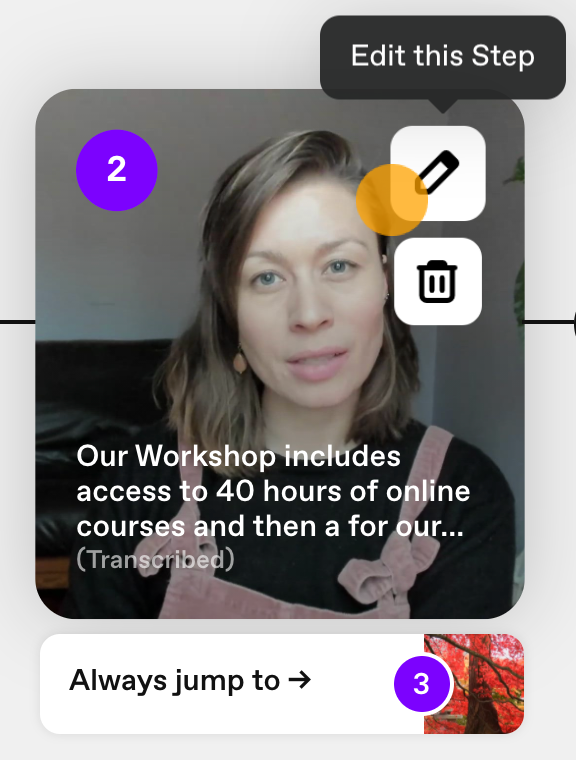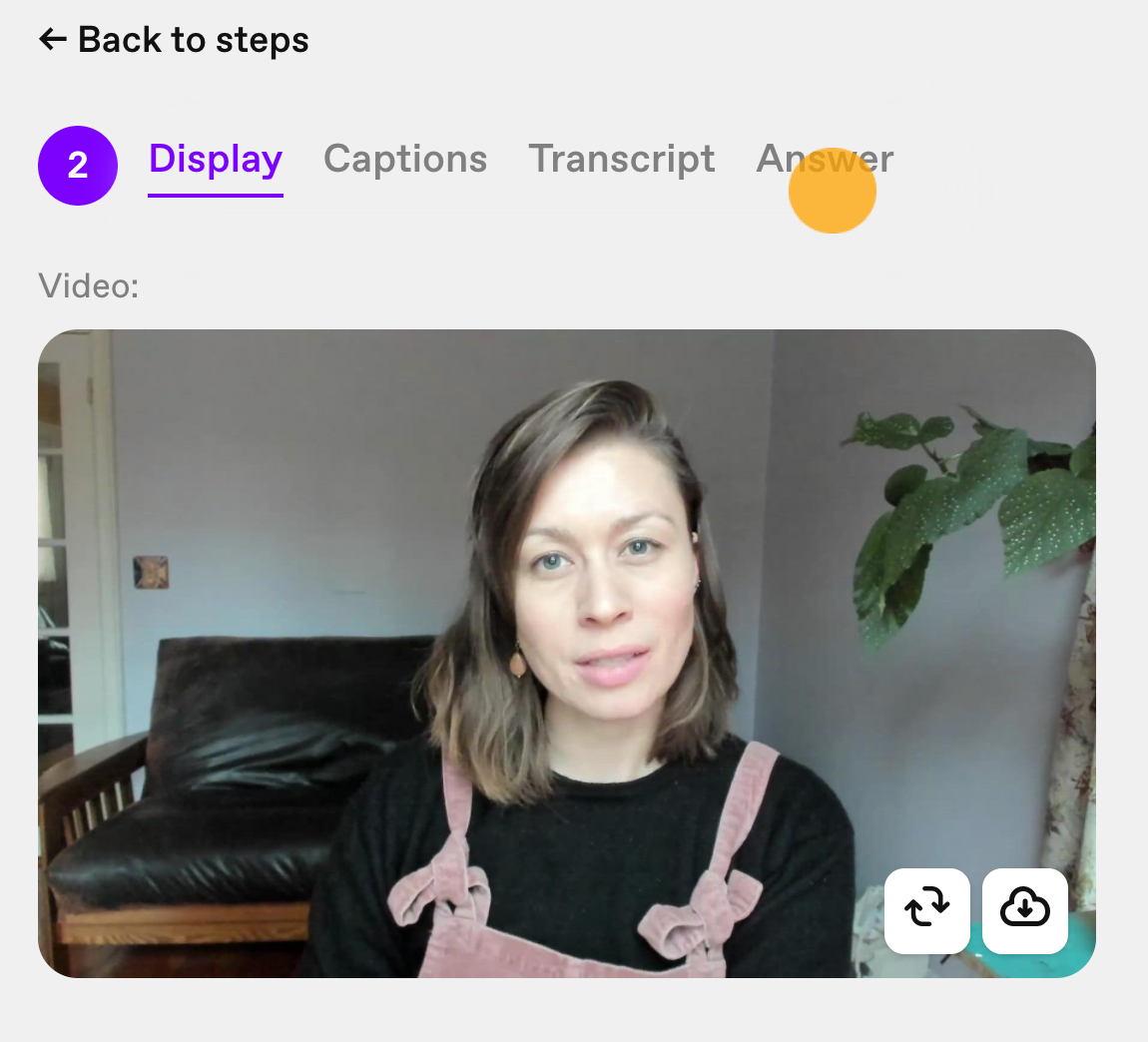 4.
Scroll to the bottom and enter the number of seconds to Delay interaction
Now when respondents view this step, the payment field will be greyed out until the interaction countdown expires.
If you would like to disconnect your Stripe and VideoAsk accounts, you will need to do so from your Stripe dashboard.
1.
Log in to your Stripe account
2.
Go to Settings and Authorized applications
3.
Select VideoAsk and click Disconnect