Want to be a rockstar who takes advantage of the features of BOTH VideoAsk and Typeform? Keep reading to learn how to redirect your respondents from one to the other!
This guide creates a sequence starting with a typeform, redirecting to a videoask, and finishing back at another typeform. This set-up will require being on a paid account for both VideoAsk and Typeform.
1. Create Typeform A 
Check out this article to create your first typeform! 
Include a question asking for the respondent's name and make it required

Include a question asking for the respondent's email and make it required
2. Create Typeform B
Add hidden fields question type
add name and email as fields to include (you'll see the updated URL above the preview)
Edit the Button Link of Typeform B's thank you screen to redirect to a particular URL. This way, when someone completes Typeform B, they will be sent to the webpage of your choice, and not back to the beginning of Typeform B.
3. Create your videoask.
Learn about creating your first videoask here!
Go into Settings for your videoask

Turn on Collect contact details and make sure you're collecting Name and Contact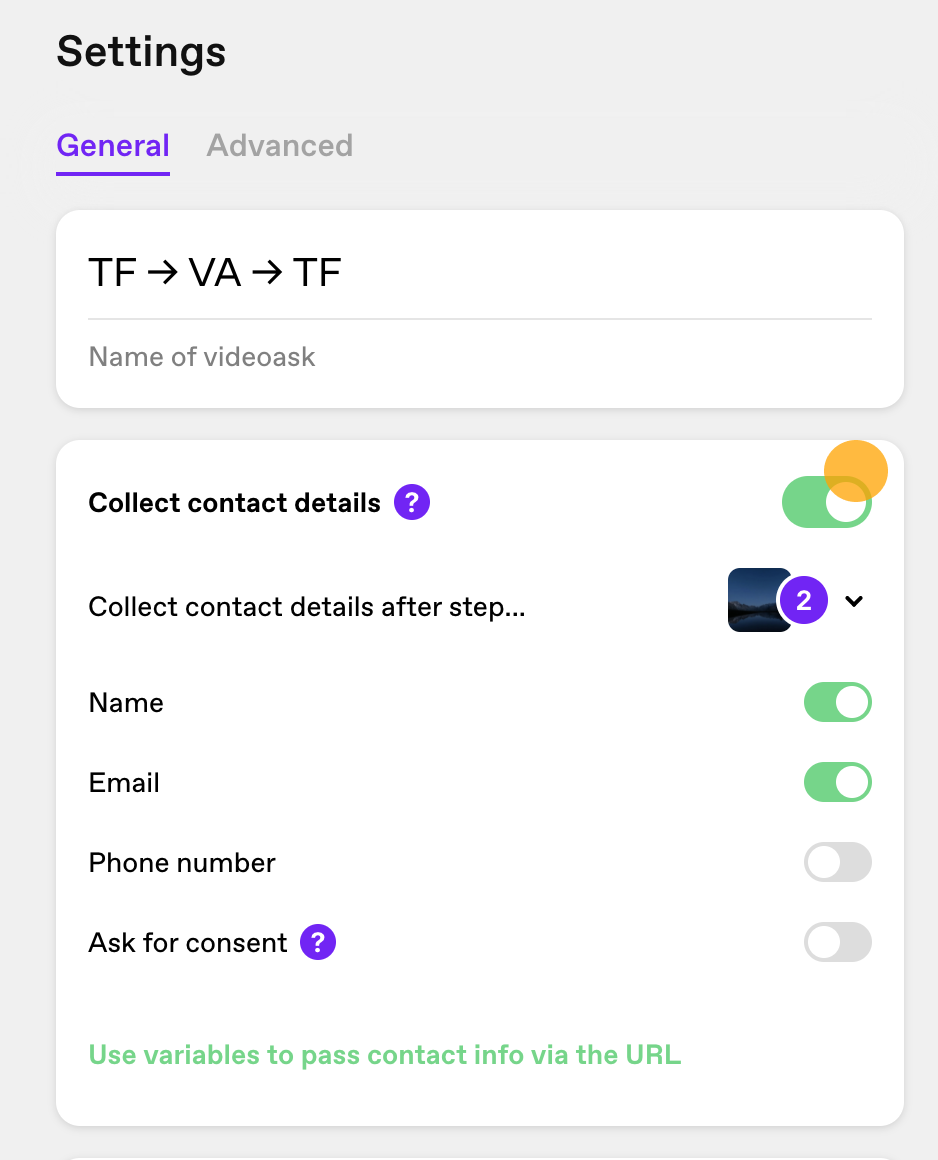 Under your last step, edit the logic to always jump to URL
enter

Typeform B's URL

with the hidden fields included and edit it

 by removing the XXXs and inserting the variable for Contact name and Contact email using the @ key to pull up a list of variables
Go to Share this videoask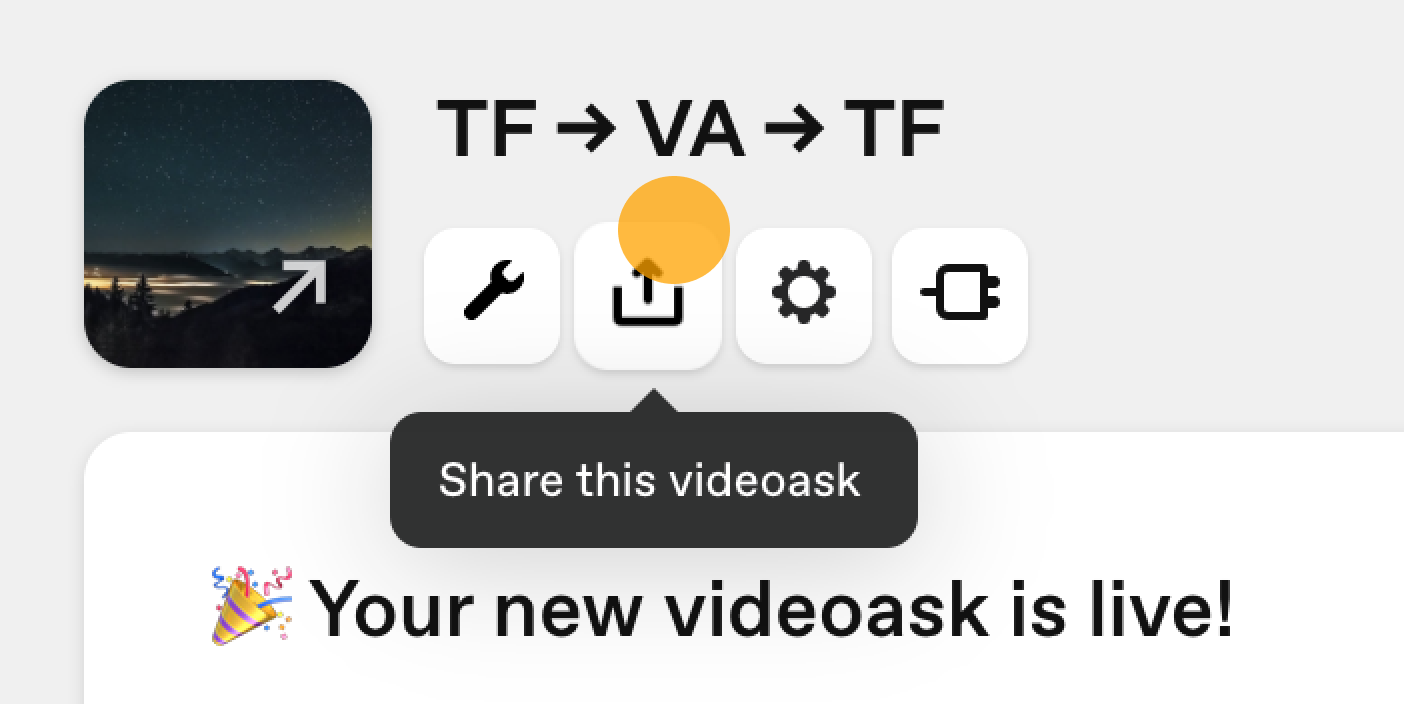 Add variables contact_name and contact_email under "Share your URL"
4. Edit Typeform A's Thank You Screen
Edit the button link: paste the copied videoask share URL

with variables for email and name added 

click

+

to replace "Jane Doe" example email and names:

contact_name = recall information from question where NAME was asked
contact_email = recall information from question where EMAIL was asked
5. Publish Typeform A + Typeform B
6. Test your sequence by opening Typeform A and going through the process! :) 
Keep in mind:
Responses to

Typeform A's

questions will appear in

Typeform A's

response panel

Responses to

Typeform B's

questions will appear in

Typeform B's

response panel

Video answers for the

videoask

will appear in your

VideoAsk

interactions feed/inbox