Want a quicker, friendlier way to schedule meetings and appointments? Connect VideoAsk with Calendly and take scheduling to the next level.
(You can also schedule meetings using Hubspot Meetings and Squarespace's Acuity Scheduling app) 
Calendly is an online scheduling platform that synchronizes with your calendar, and shows your availability to people. Select the Calendar option when creating a new videoask, and people will be able to book a meeting with you in a few clicks.
Here's what people will see when you share a Calendly invite through VideoAsk:
And here's how you can create a videoask like the one above and integrate it with Calendly:
1. Hit + New Videoask or + Create your 1st Videoask if this is your first time around.
2. Select how you want to reach out to people. I'll select Library from the options below:
3. Add a background video to your videoask. In the example below, I'm using the Pexels library to do this:
4. Add some overlay text to the video and hit Next Step.
5. Select Calendar as the answer type:
6. Now you'll see a field where you can paste your meeting link. If you don't have a Calendly account yet, click Create one now!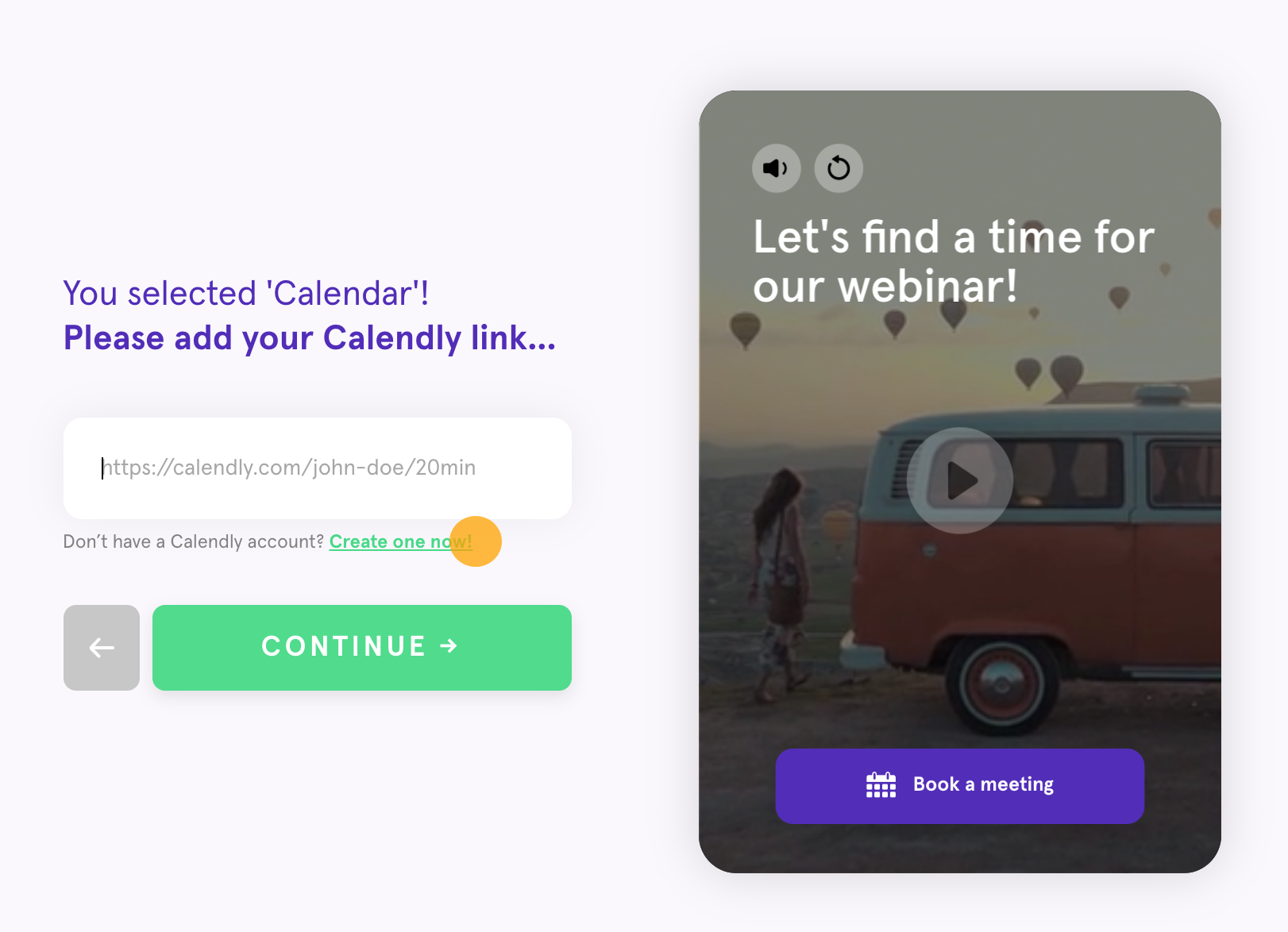 7. Follow the instructions to create your free Calendly account.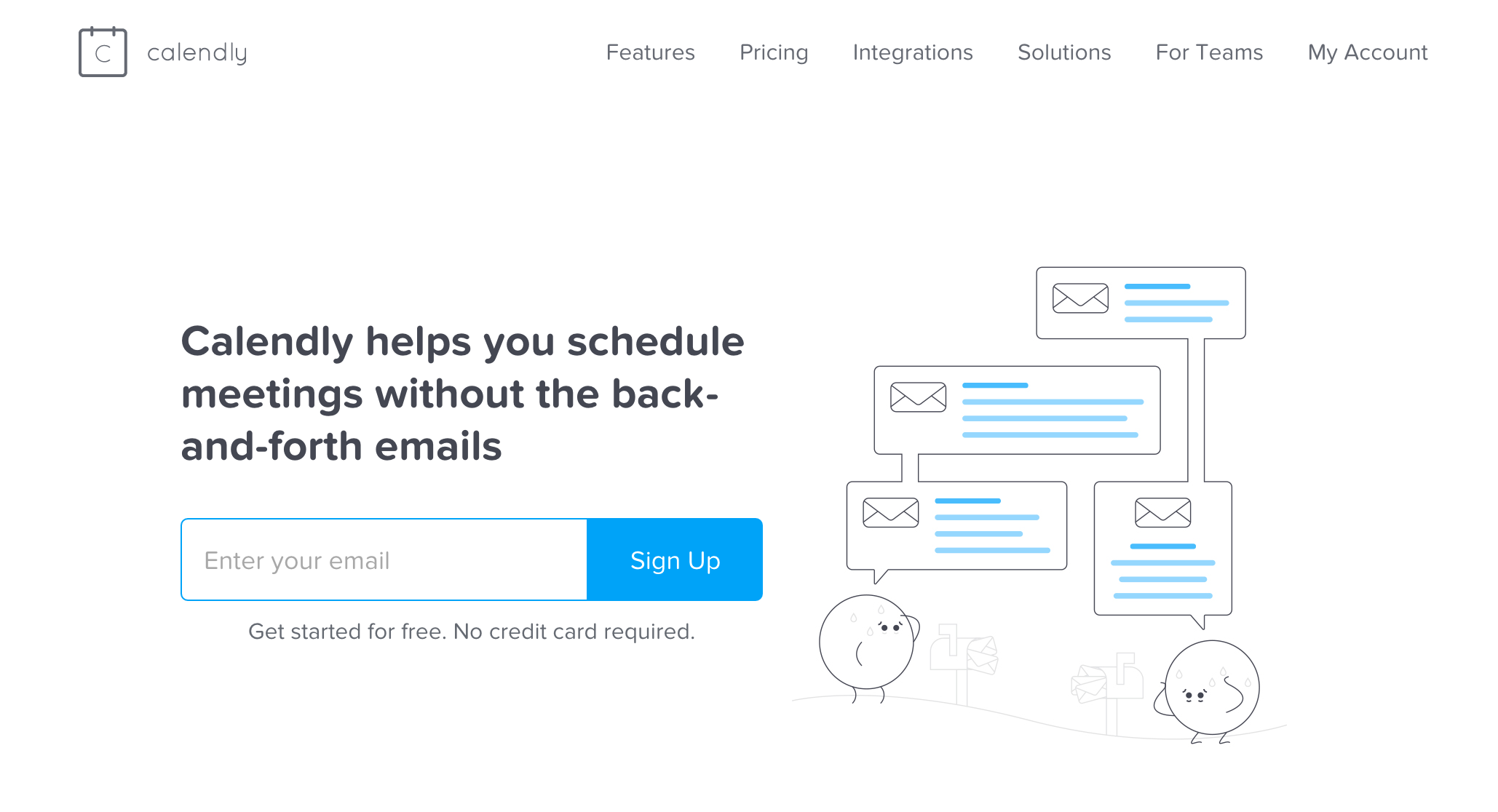 8. Set up an event type in Calendly. In the example below, I'm setting up a 30 minute meeting:
9. Click Copy Link then copy and paste the Calendly link into your videoask and hit Continue:
10. Name your videoask, ask for people's contact details, adjust your colors and language, and hit Create.
11. Now you can share your videoask with people so they can book a meeting with you. Check out this article to learn about different ways to share a videoask.
That's it, now you can sit back and wait for the invites to roll in.