Wouldn't it be nice to use your favorite tool to set up meetings in VideoAsk? If Hubspot is this favorite tool, we've got great news: you can now use Hubspot Meetings to embed your meeting link and share it in a videoask.
(You can also schedule meetings using Calendly and Squarespace's Acuity Scheduling app) 
To add a Hubspot Meetings link to a videoask:
2.
Select Library or Webcam.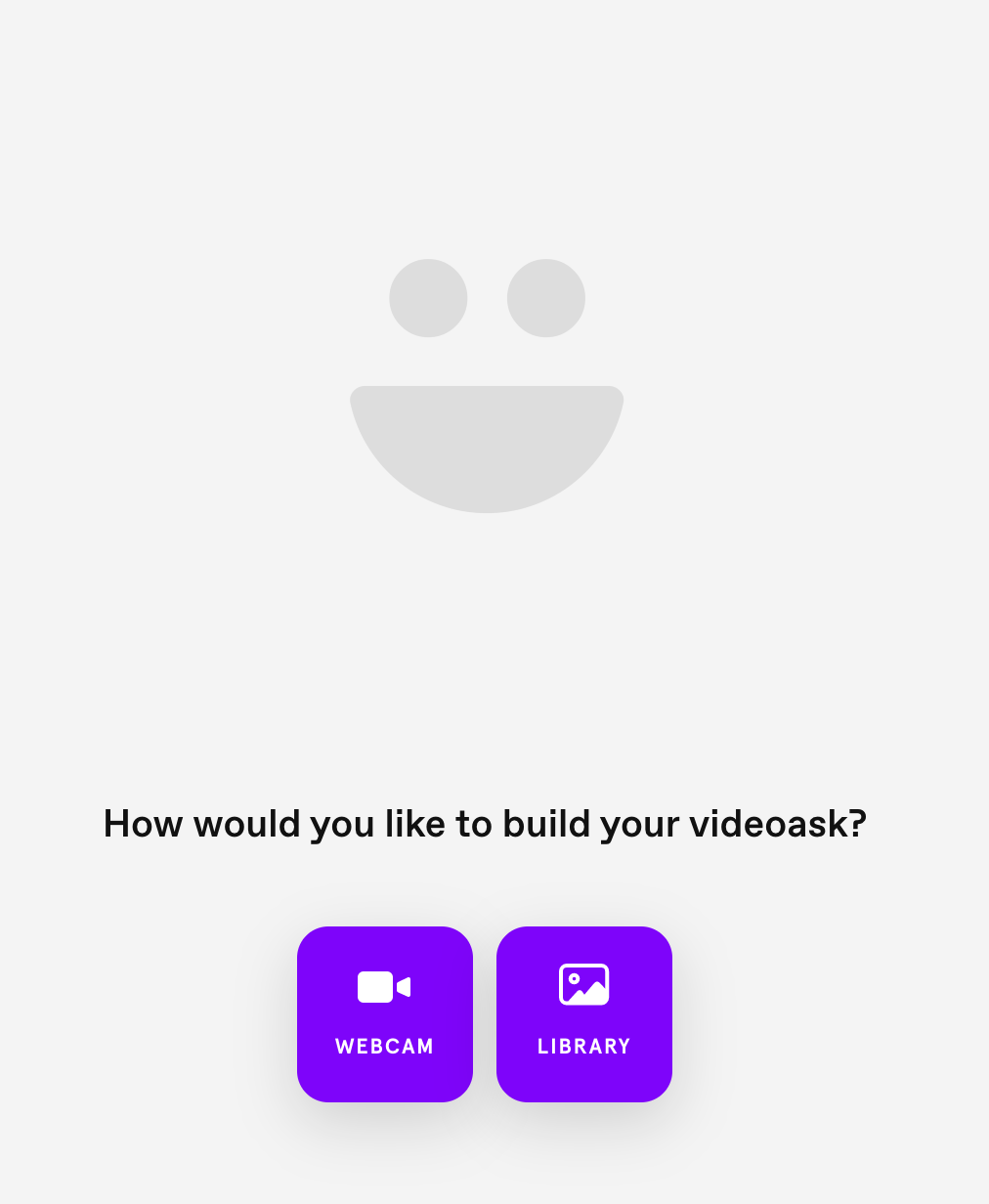 3.
Choose a video and click Next step. In this example I'll be using the Pexels video library.
4.
Optionally add some overlay text to explain what your video is about, and click Next step.
5. Select Calendar as the answer type.

Now you'll see a text field where you can paste your meeting link from one of the supported scheduling apps:
6.
Use your personal Hubspot meeting link or go to Hubspot Meetings and follow the instructions there to create a new account.
7.
Create a booking page in Hubspot and copy your personal meeting link.
8.
Paste your meeting link in the text field and click Continue.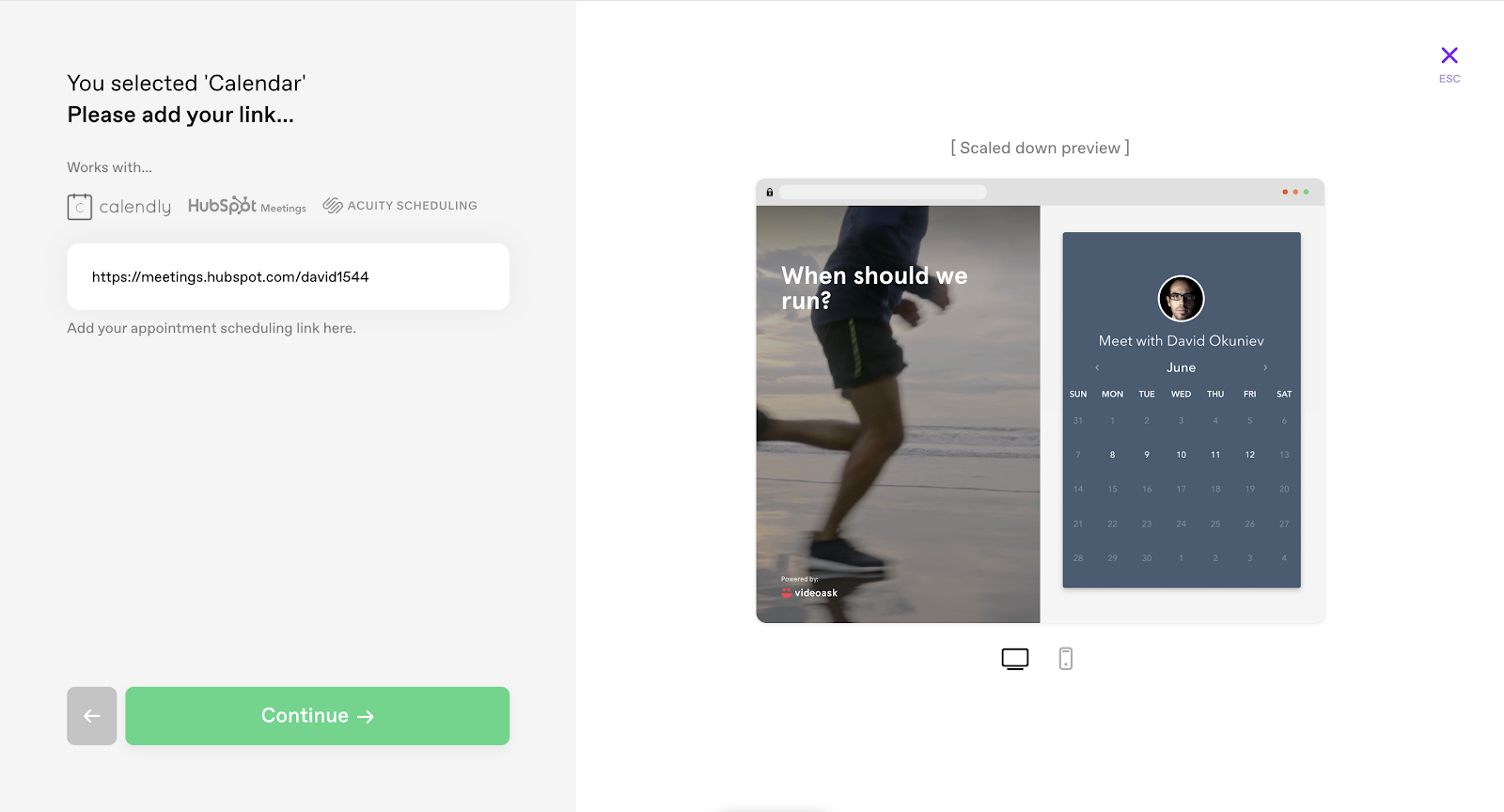 9. Adjust your setting and click Create videoask.

All done! People can now see your Hubspot Meetings calendar embedded into your videoask and book appointments with you.