By default your videoask has a single contact form that can be enabled to collect contact details from your respondents and placed after any step of your videoask. 
Steps with the contact form enabled will display a contact form icon in the videoask editor: 
If you're using conditional logic, you may want to display the contact form after steps that are dependent on a respondent's answers. To do this, enable the contact form after multiple steps in your videoask flow.
Enable multiple contact forms
2
Make sure your contact form is enabled by toggling Collect contact details on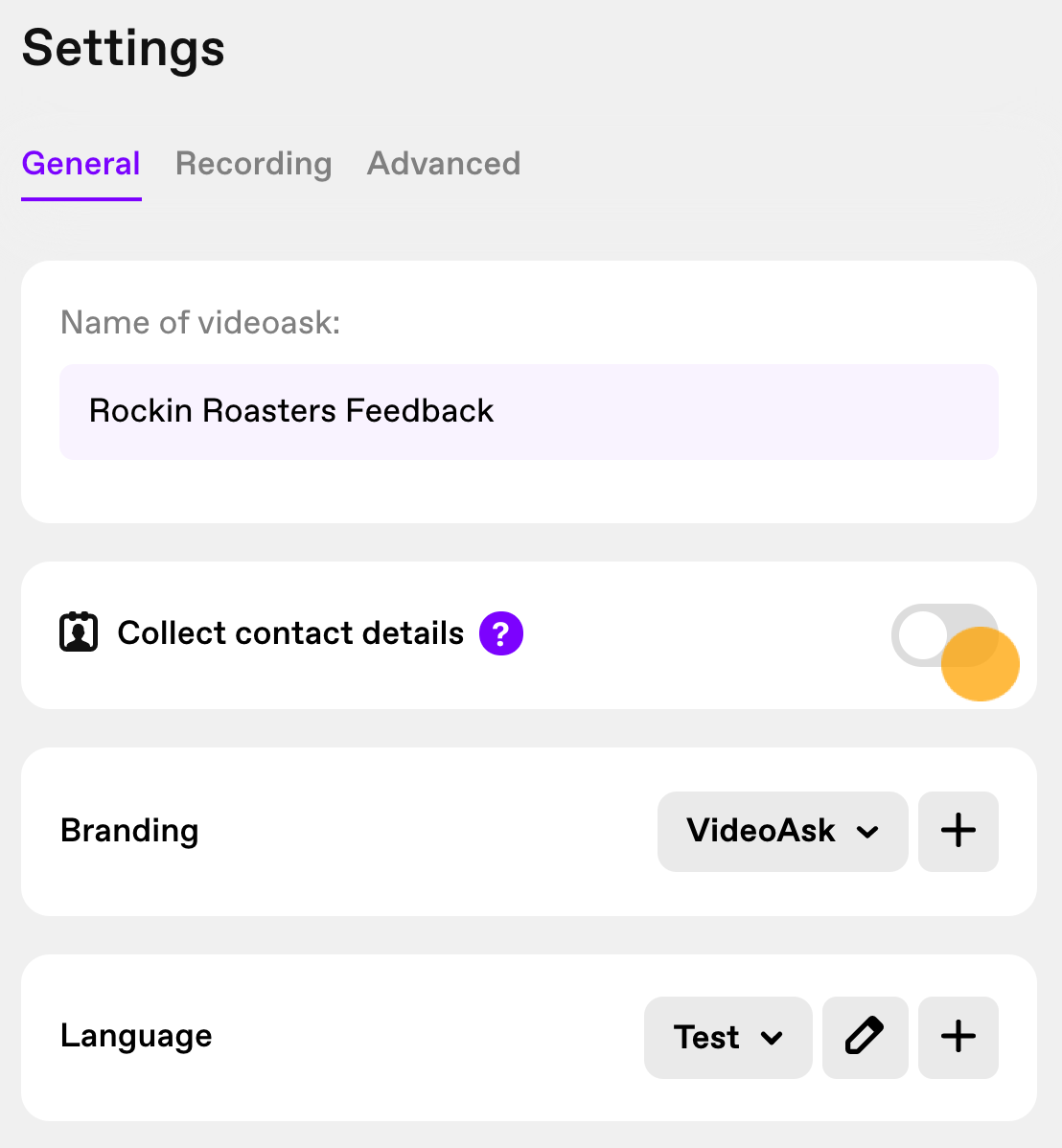 3
Click the arrow next to Collect after step... to open the dropdown menu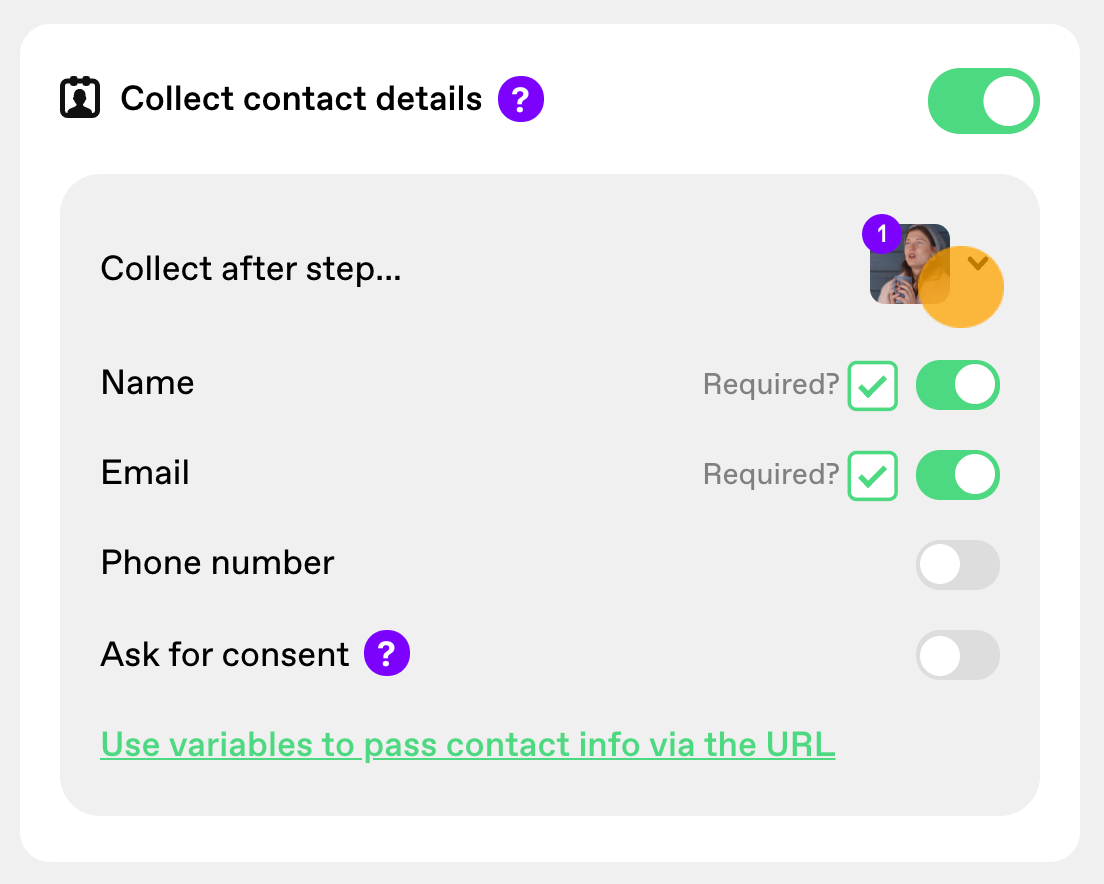 4
Select after which steps you want to display the contact form
That's it! Your settings will autosave and respondents will now see a contact form for whichever route they take through your videoask.
When you review the entire flow in your builder the contact form icon will appear on the selected steps:
Note: The same contact form will display regardless of where or how many times it is displayed.