Are you looking for a way to close your videoask to new responses while keeping the data you've collected so far? We have a workaround that lets you do just that.

This workaround uses conditional logic, which is a feature available only on the Grow and Brand plans. Read more about logic here. 
Follow these steps to apply the workaround:
1.
Select the videoask you want to close and click Edit this Videoask.
2.
Add a new step to your videoask:
3.
Choose how you would like to create your step. It doesn't matter which option you select for this workaround.
4.
Record a video, upload one, or choose from our library and hit Next step.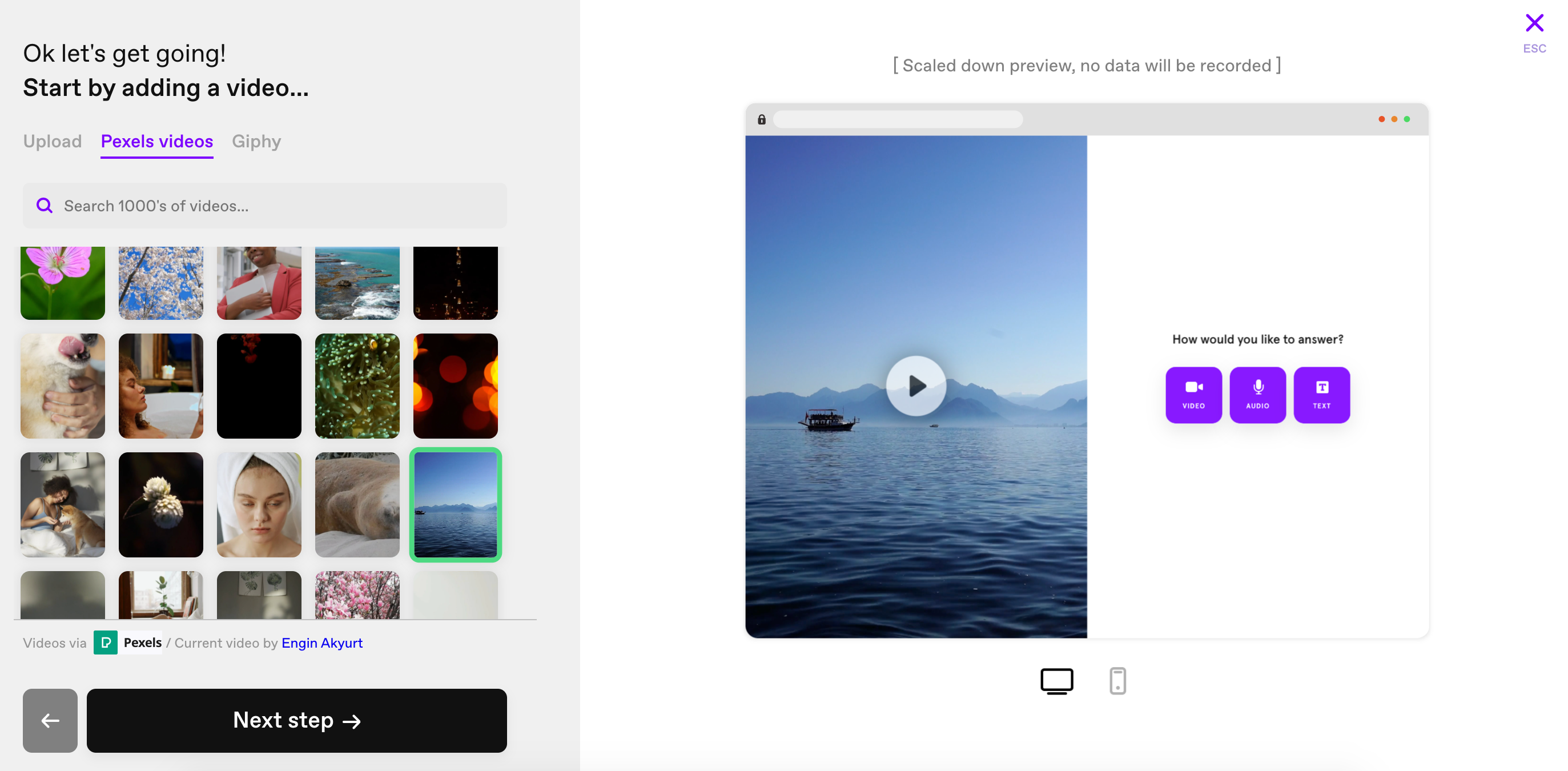 5.
Add some overlay text explaining that the videoask is closed and click Next step.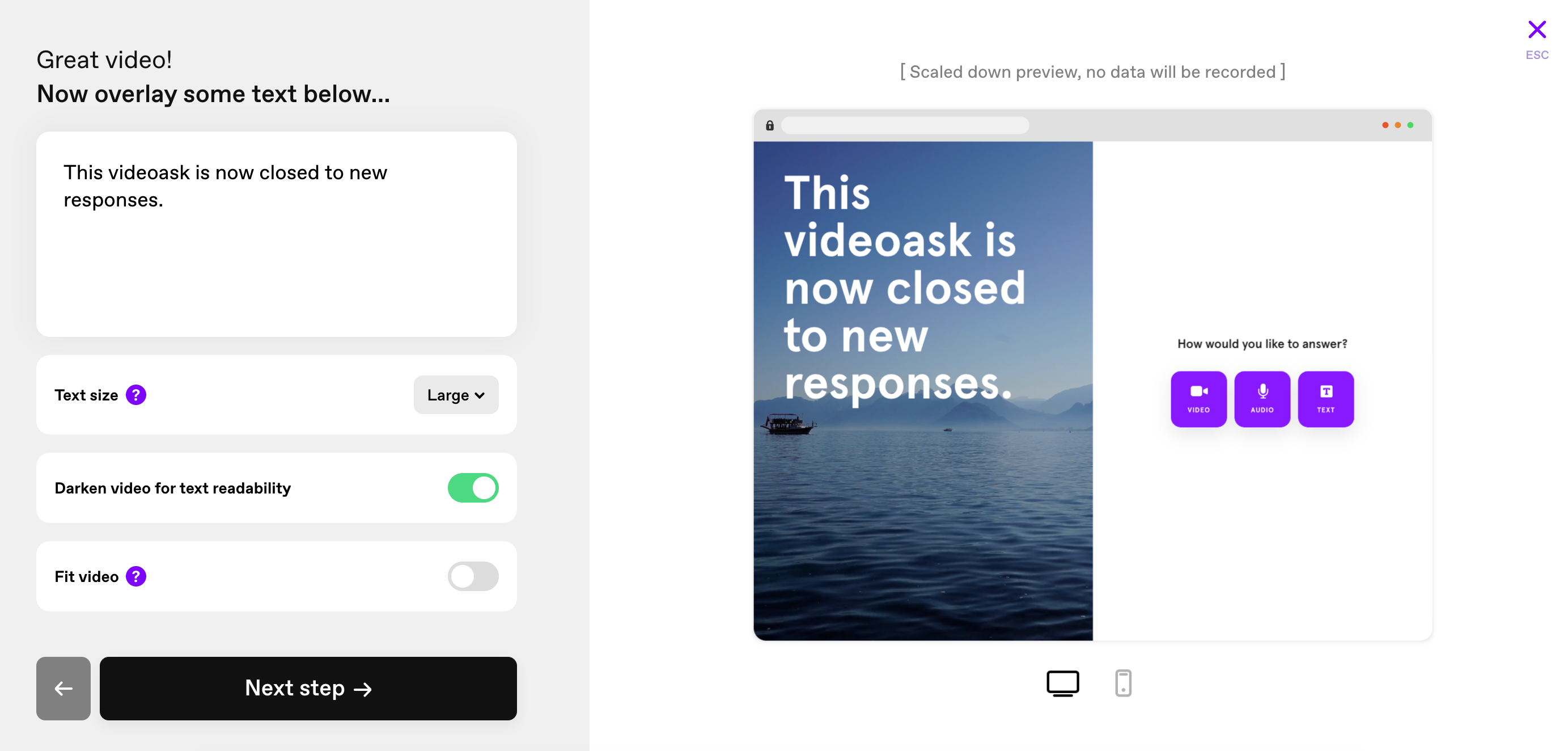 6.
Select Multiple-choice as the answer type.
7.
Add a single multiple choice option and hit Continue. You can set this up to work as a redirect button in your videoask later.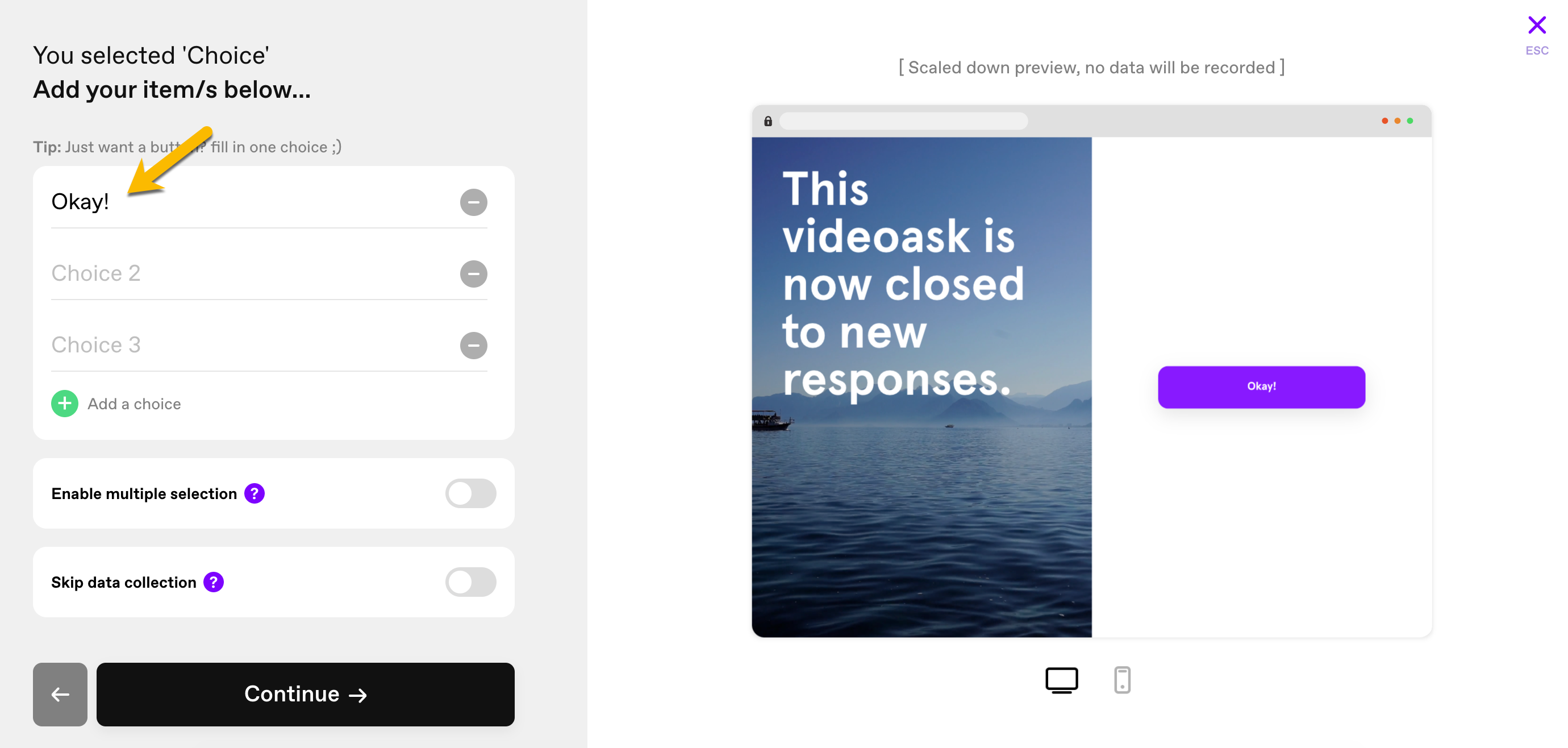 8.
Drag and drop the step you just added to move it to the first step of your videoask.
9.
Add a redirect to this first step. This can be to an external URL or to a step in the videoask.
Keep in mind - you will still receive a new response in your inbox every time someone hits the redirect button with this method.
That's it. Now when someone opens your videoask, they'll be prompted to click the choice option, and clicking it will redirect them while keeping the rest of the questions hidden.