Once you begin receiving responses to your videoask, you may want to track or analyze them in Google Sheets or Excel. If you are on the Grow or Brand Plan, you can do this by downloading a .csv or .xlsx file.
To download the responses of your videoask:
1.
From your videoask inbox, click Export answers to a .csv or .xlsx file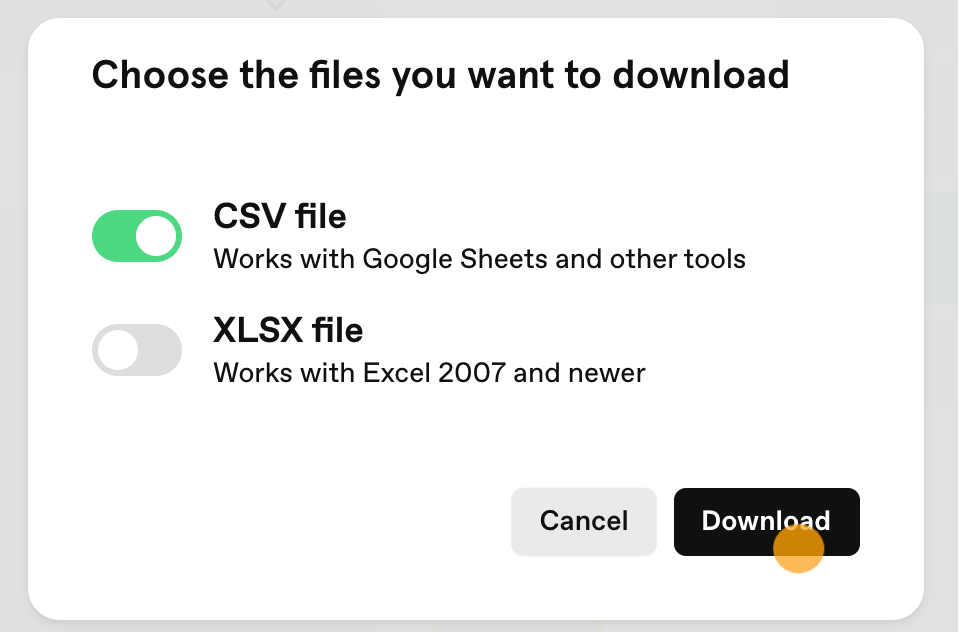 3.
Open with your preferred spreadsheet software
The following information will be displayed on your spreadsheet:
Date and time of response submission
Respondent name
Respondent contact details (if enabled)
Question answers for each step
Video and audio transcriptions
Media urls for video and audio responses
If you would like to automate the process and add new entries to a spreadsheet like Google Sheets or Airtable each time you receive a new response, this can be done via the Zapier integration.