If you want to find out how your respondents interacted with your videoask, you can now head to the Metrics section to dig into the data. 
Here you'll see when people submitted their answers and which device they used, among other things.
To view your metrics:
1. Select a videoask that already has some answers and click Metrics.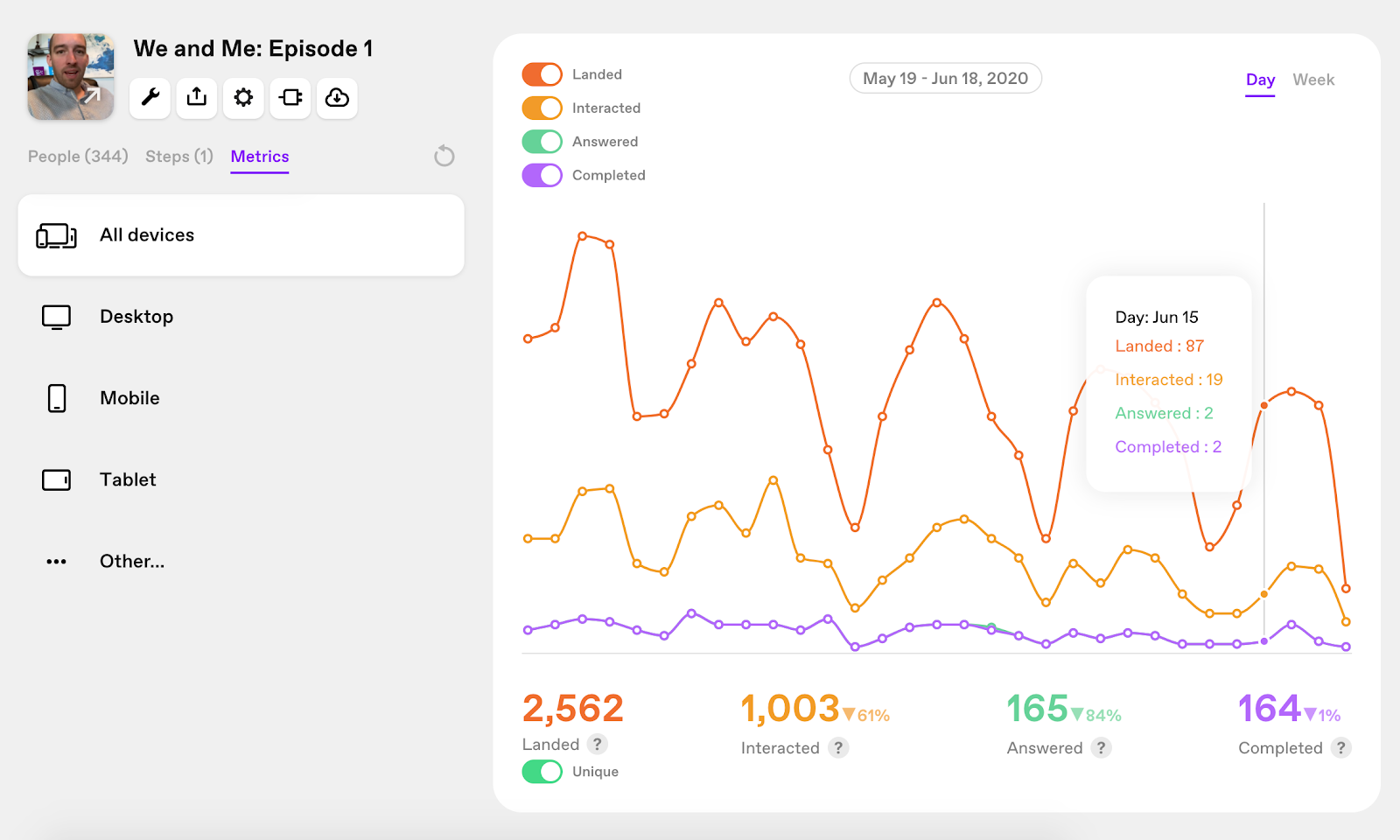 Here are a few examples of what you can look at in the Metrics section:
Click the names of the devices to see how many answers you have from a specific device: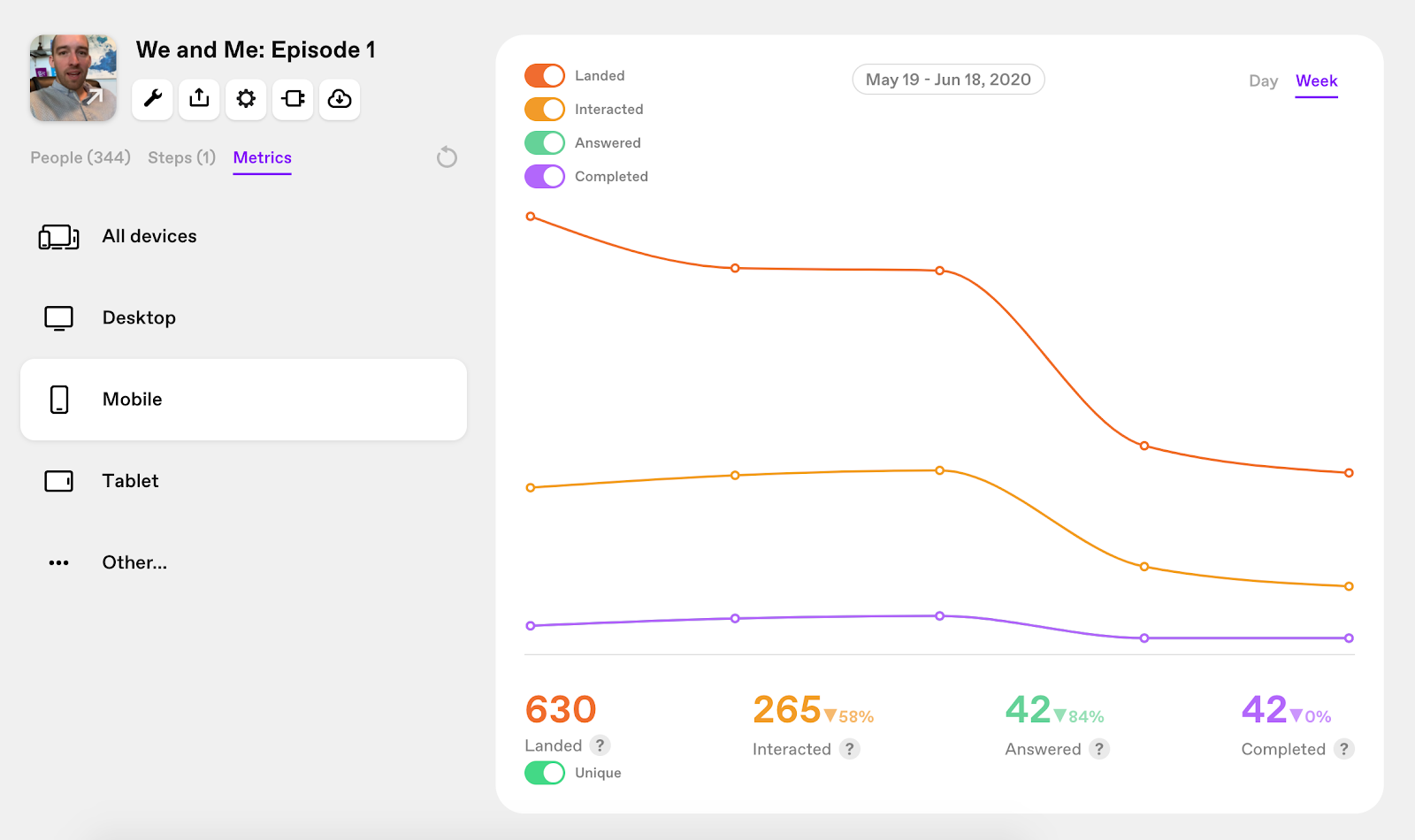 Untoggle the Unique switch to see how many visitors you had altogether. By default, you'll see the number of unique visits from an IP address here:
Click Day or Week to to see answers from a different time frame:
You can also toggle the switches to see how many people landed on, interacted with, answered and completed your videoask.
Landed shows how many times people opened your videoask link,

Interacted shows how many times people opened your videoask link and clicked on it,

Answered shows how many times people answered at least one question in your videoask,
Completed shows how many times people submitted their answer to your videoask.