If you'd like to use or adapt the video content from your videoask elsewhere, you can download the original video .mp4 files or add them to Dropbox.
Note: Video downloads include only the video footage itself, not the visual and interactive elements that are unique to VideoAsk (text overlay, buttons, etc).
Download a video answer or reply
1.
Select a response in your videoask inbox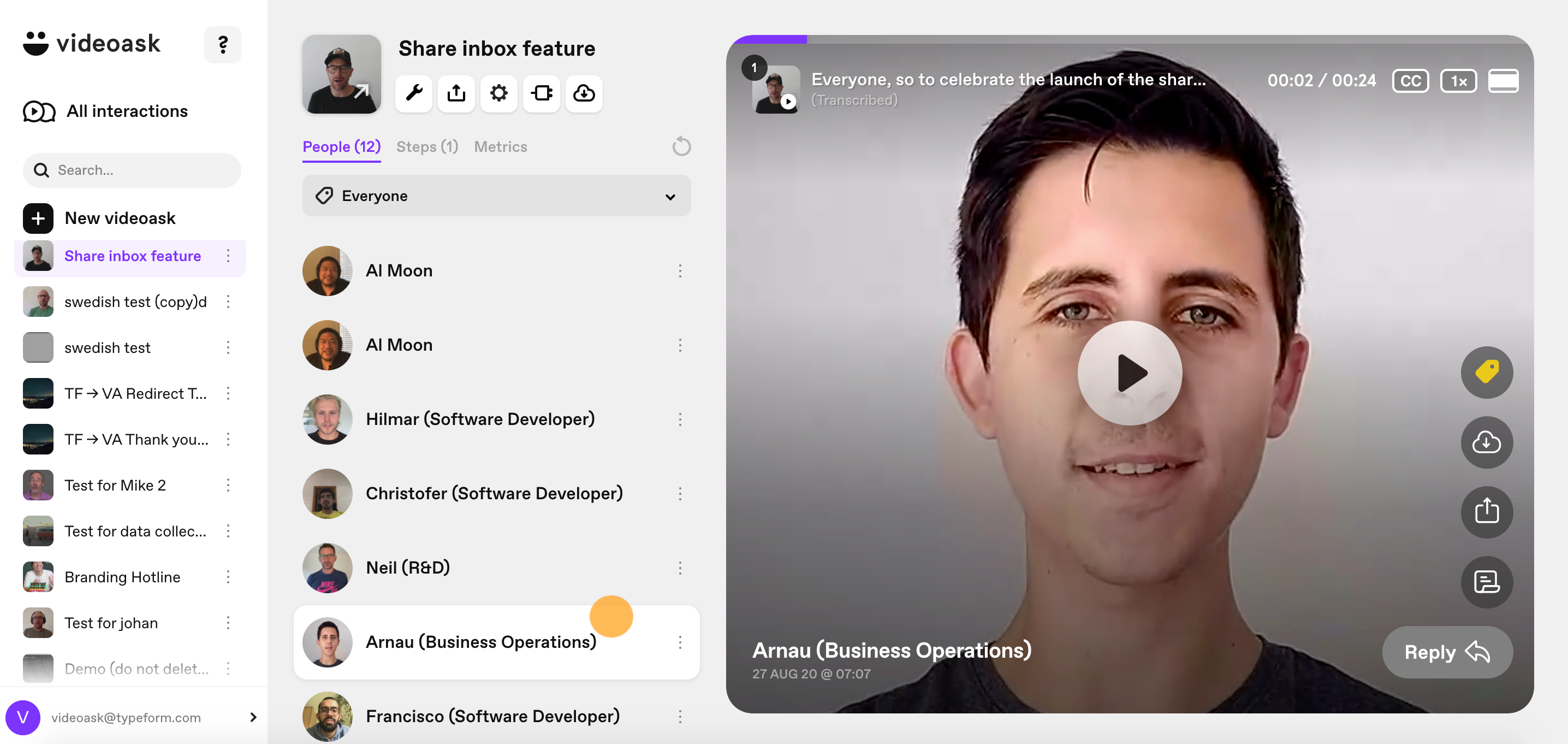 3.
Choose Download file or Add to Dropbox 
Note: If choosing Add to Dropbox, you will be prompted to login to your Dropbox account before being able to do so.
Download videos from your videoask
1.
Go to Edit this videoask
3. Click Download and choose Download file or Add to Dropbox

Download raw video files
If you're after the best resolution and would like to download the raw (uncompressed) videos from your videoask, you can do so if you know what format the original video file was created in.
Note: If you do not know or are unable to guess the proper format for the video file, this process will not work.
1. Copy and paste the answer url into your browser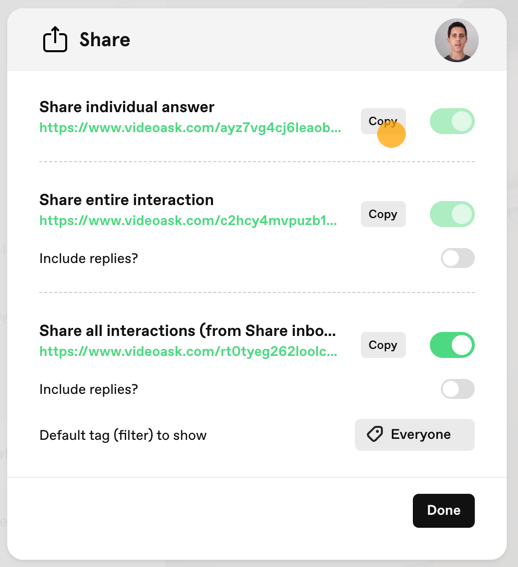 2. Once the video has loaded, right click and select Copy Video Address
3. Paste the video address into your browser and edit the video url, replacing "transcoded" with "raw"
4. For all recordings not made on an iPhone, replace "mp4" with "webm" and hit Enter.
If the recording was made on an iPhone, then keep "mp4" in the url.
5. Now you have your raw file! All you have to do is right click again and select Save Video As...