Each videoask and video or audio answer you receive automatically generates a transcript.
While we do the best we can to make these as accurate as possible, sometimes things can still get a little funky. Use Edit Words to update strange word combinations and names for immaculate transcripts and captions.  
Edit the transcript of your videoask
1.
Go to Edit this videoask 

2. Click Edit this step (if a multi step videoask)

3. Select the Transcript tab
4. Select Edit words to activate the transcript editor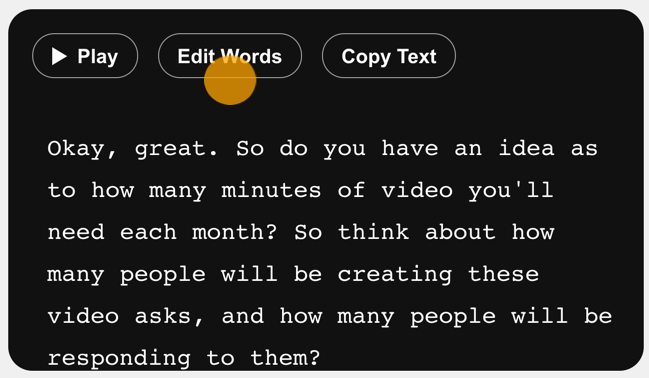 5. Click any word to edit and replace it
Note: Words cannot be deleted or added, only replaced.
6. When finished, click Save Changes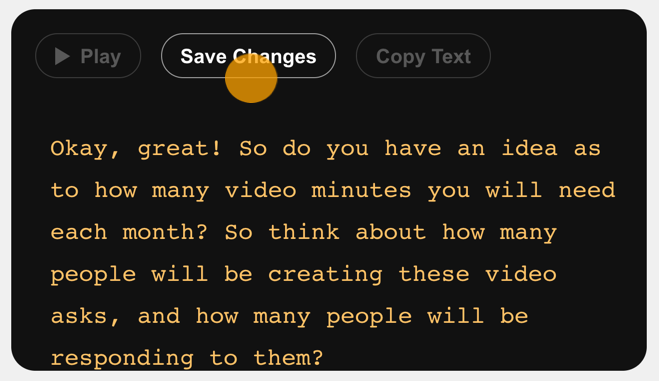 Note: This feature was released August 24, 2020. Any transcriptions created prior to this date will need to be updated.
If you see an error message "This transcription is an older format, please update for captions to be available", click the Update button to do so.
Edit captions
1.
Go to Edit this videoask

2. Click on Edit this step

3.
Select the Captions tab

4.
Your captions will automatically be broken up by video segment. Click to edit the start / end time or text of each caption segment.

5.
When satisfied with your edits, click Save changes
6.
Delete any unnecessary caption segments.
7.
To revert your captions back to what is found in your transcription, click Re-generate from the transcript
Note: This will revert captions back to the current status of your transcription, not the original transcription (in the case that you have made any edits to it).
Edit the transcript of a response
1. Select View Transcript of the video or audio response 
2. Select Edit Words and follow the same editing steps as above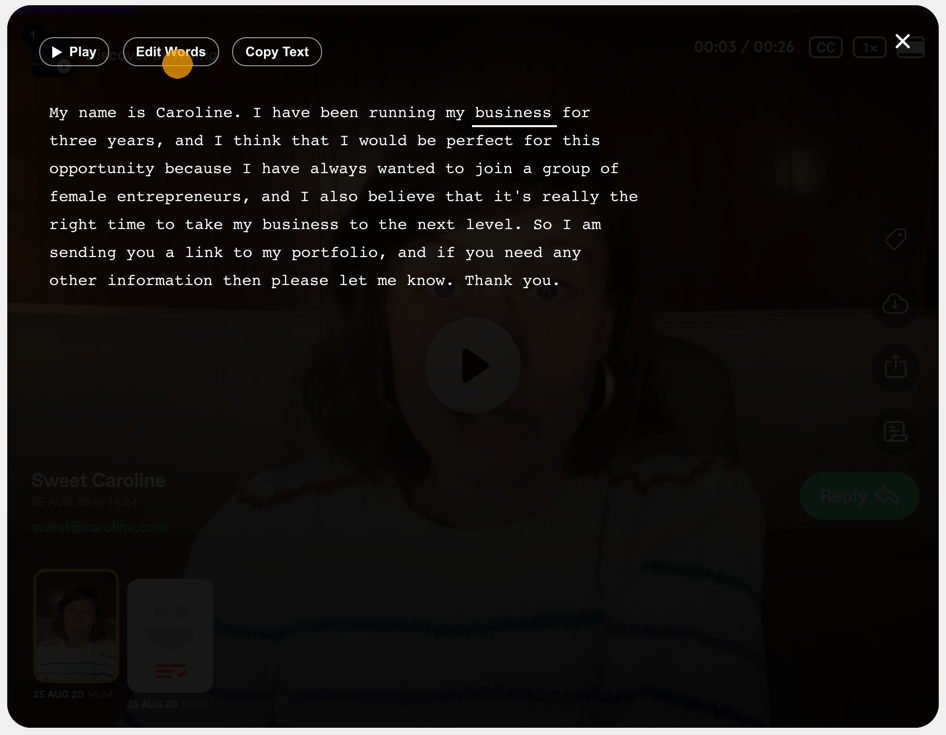 Note: Editing a transcript will also update its caption display.