Screen sharing is great for presenting and explaining visuals or for troubleshooting. From now on, you can use VideoAsk to share your screen with your audience while recording your voiceover audio. Read on to find out how.
To create a screen recording: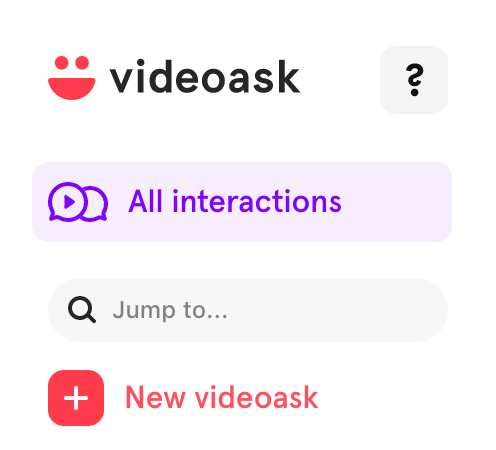 3.
Click Share your screen.
4.
Select the screen you want to record and click Share.
5. Now you'll be redirected to the tab you selected:

6.
Go back to the videoask tab and hit RECORD.
7.
To interact with the screen you're sharing, go back to that tab you're recording. Now you can scroll up and down and click on the page you're sharing.
8.
When you're done, click Stop.
9.
Go back to the VideoAsk tab where you can rewatch the recording. Click Yes if you're happy with it, or No to give it another go.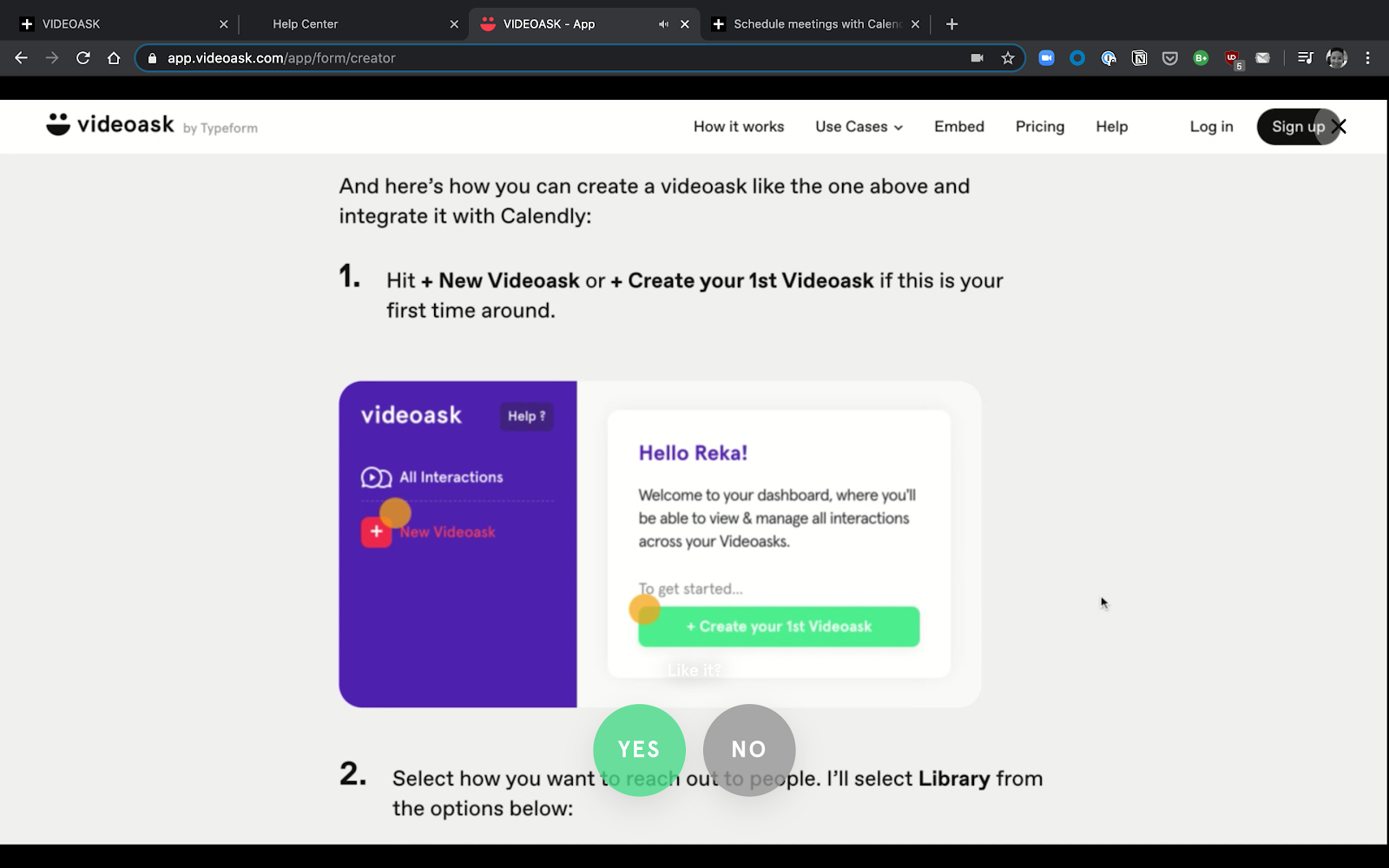 10.
Add some overlay text, adjust your settings, then click Next step.
11.
Choose how you want people to answer your videoask, and click Continue.
12.
Click Create videoask.
Your screen recording is ready to be shared with the world.