To make your videoasks more accessible or engaging, creators and respondents can turn on closed captions or subtitles in each video.
Respondents viewing your videoask have the option to turn on captions in the video control panel in the heading of your videoask:
You also have the option to show captions to respondents by default (these will display in muted autoplay, before they press the play button to listen to your videoask). Leaving this option OFF will still allow respondents to opt-in to switch captions ON for accessibility. 
To show captions by default:
1.  Go to Settings for your videoask
2. Scroll down to Show captions by default and toggle ON
*Note: to give respondents the option to turn on captions, make sure Show video controls is turned ON in advanced settings

If your videoask (or videoask step) was created before August 24, 2020, you will need to update the transcript in order for the captions to appear.
To update a transcript:

1. Go to edit this videoask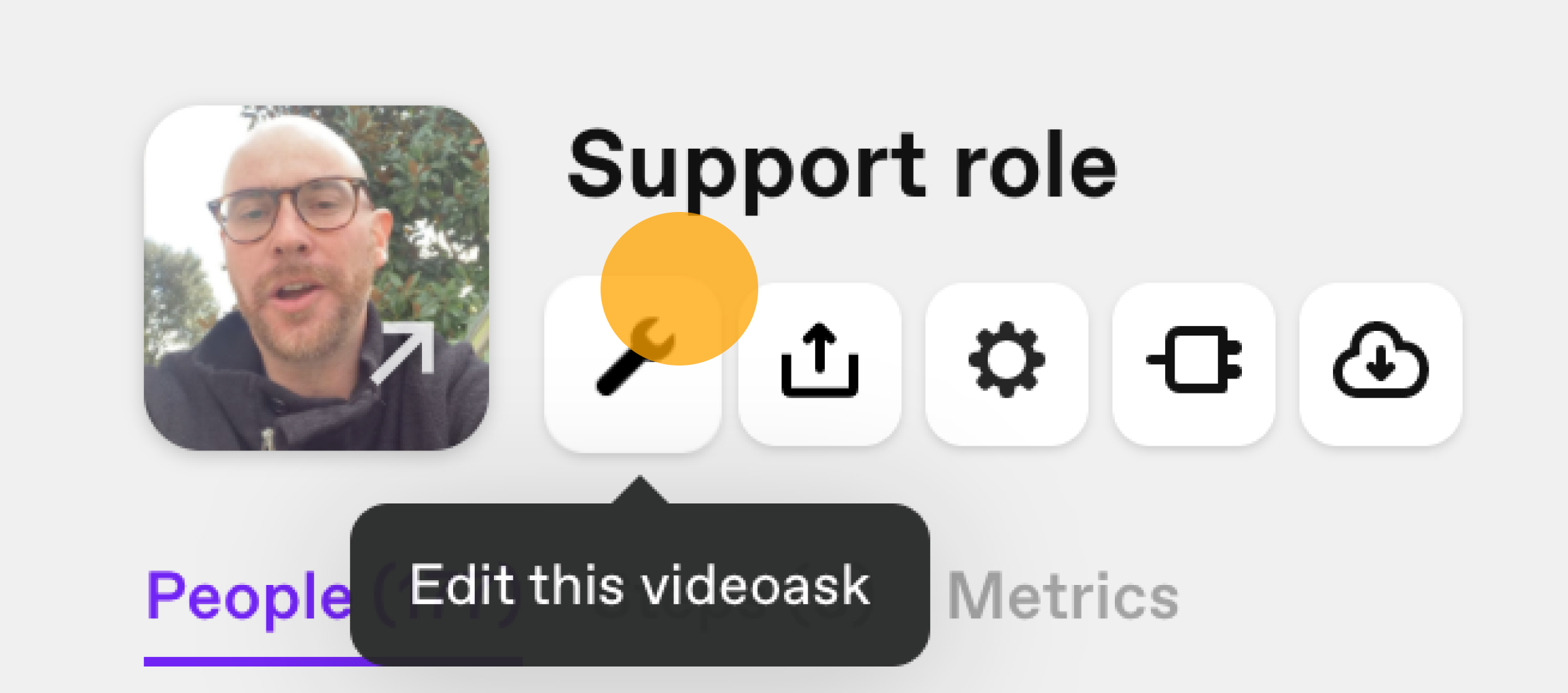 2. Select edit this step for the step that you'd like to display captions
3. If the transcript view allows you to play, edit words, and copy text then captions will work for this step:
4. If you see a message saying "This transcription is an older format, please update for captions to be available" you'll need to click update in order for the captions to work for this step.
Once you update an older transcription, you will be able to turn on captions as well as edit your captions by selecting edit words and make any necessary changes.
Change caption language:
1. Go to your videoask Settings
2. Choose Advanced

3. Select the desired language under Transcription settings
4. Activate Filter profanities to detect inappropriate language and filter it out of your caption's text