If you're a little camera shy or you already have a video recorded, try out our video library, or upload your own video. 
To upload a video: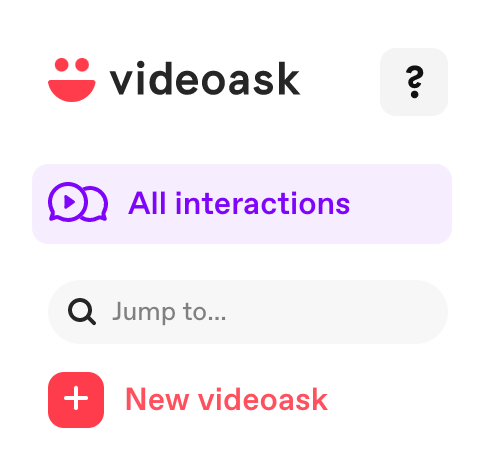 2.
Click Webcam or Library.
3.
Select one of the upload methods to add a video or GIF:
If you selected Webcam, click Upload a video file and choose the file you want to upload from your device.
If you selected Library:
a. Click Upload to add a video from your device or drag and drop it into the upload area. The file size limit for uploads is 300MB.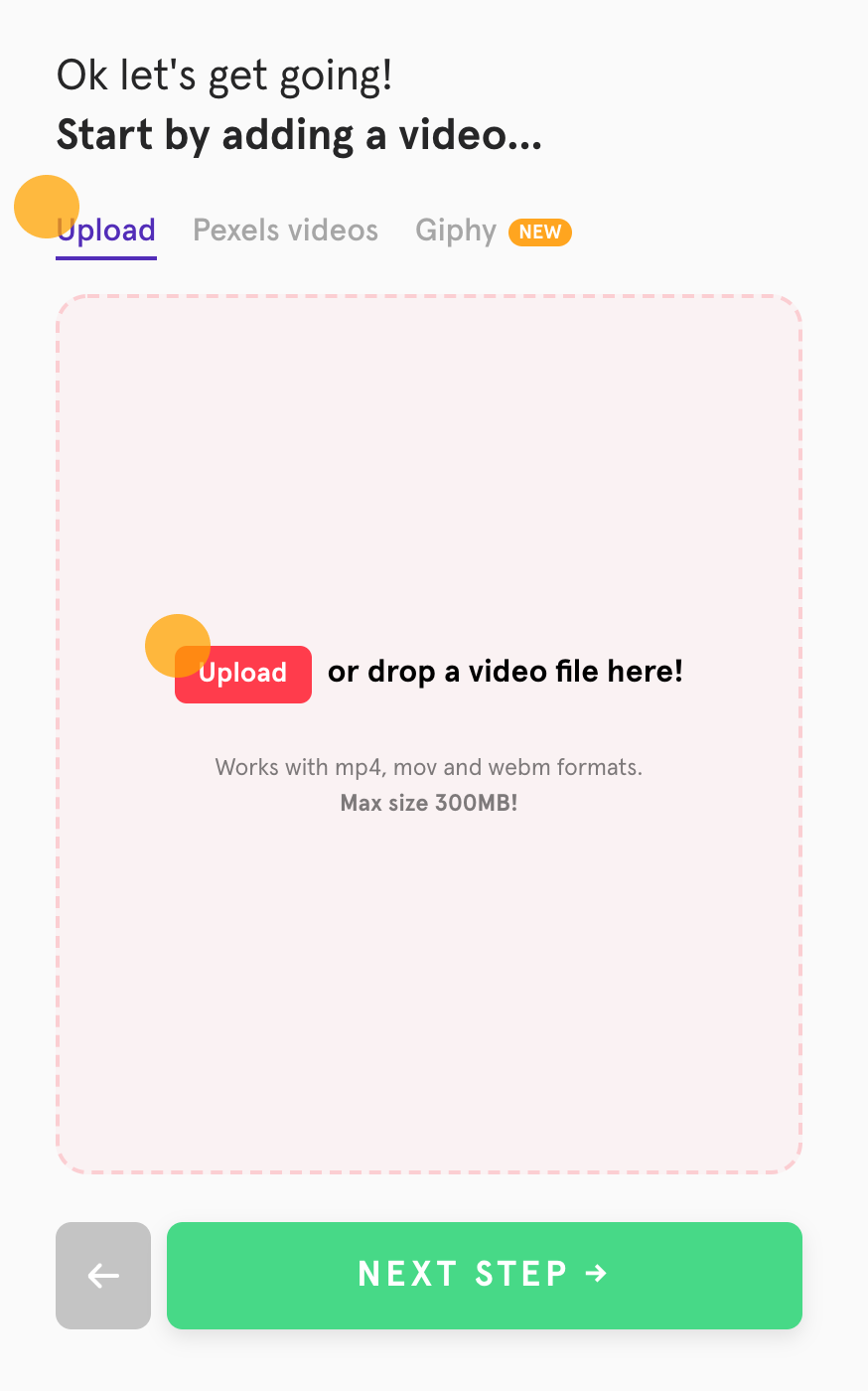 b. Click Pexels videos to take upload a video from the Pexels library.
c. Click Giphy to use a GIF from the Giphy library:
You can scroll through videos and GIFs in the library or type keywords in the Search field to find what you're looking for.
4.
When you found the perfect background for your question, click Next step:
5.
Add your question as overlay text to the selected video. People will see this when they open your videoask.
6.
Toggle the Darken video for text readability and Fit video switches to adjust your video settings.
8.
Choose how you want people to answer your question:
You can read more about these options in the Record your own video section of this article.
10.
Customize your videoask, and hit Create when ready.