If you've joined someone else's organization but no longer need access to their workspace, you can leave their organization.
Here's how:
2
Click the Account & Org settings icon to open the user menu.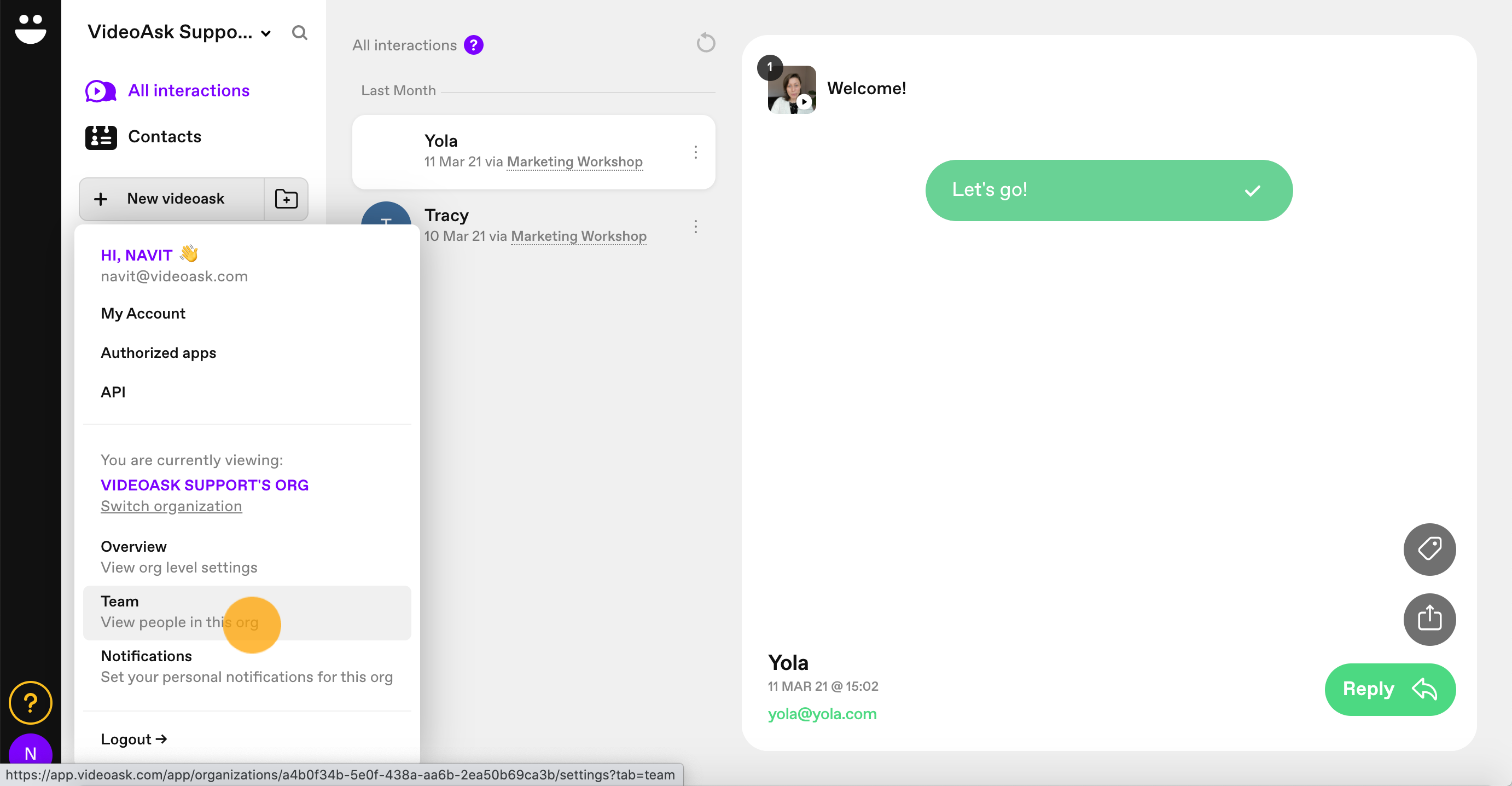 4
Next to your name, click Leave.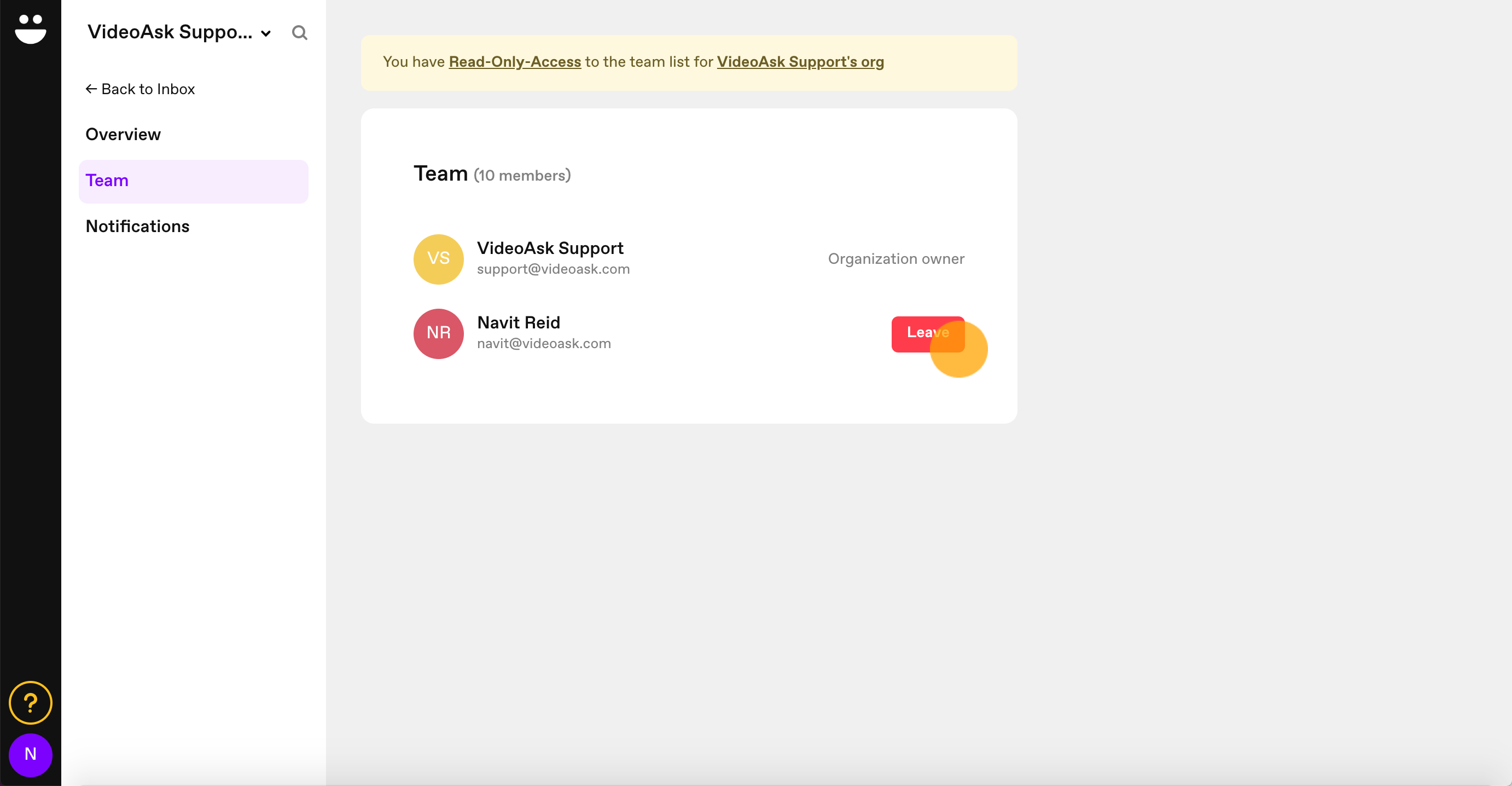 5
Confirm you would like to leave by clicking Yes!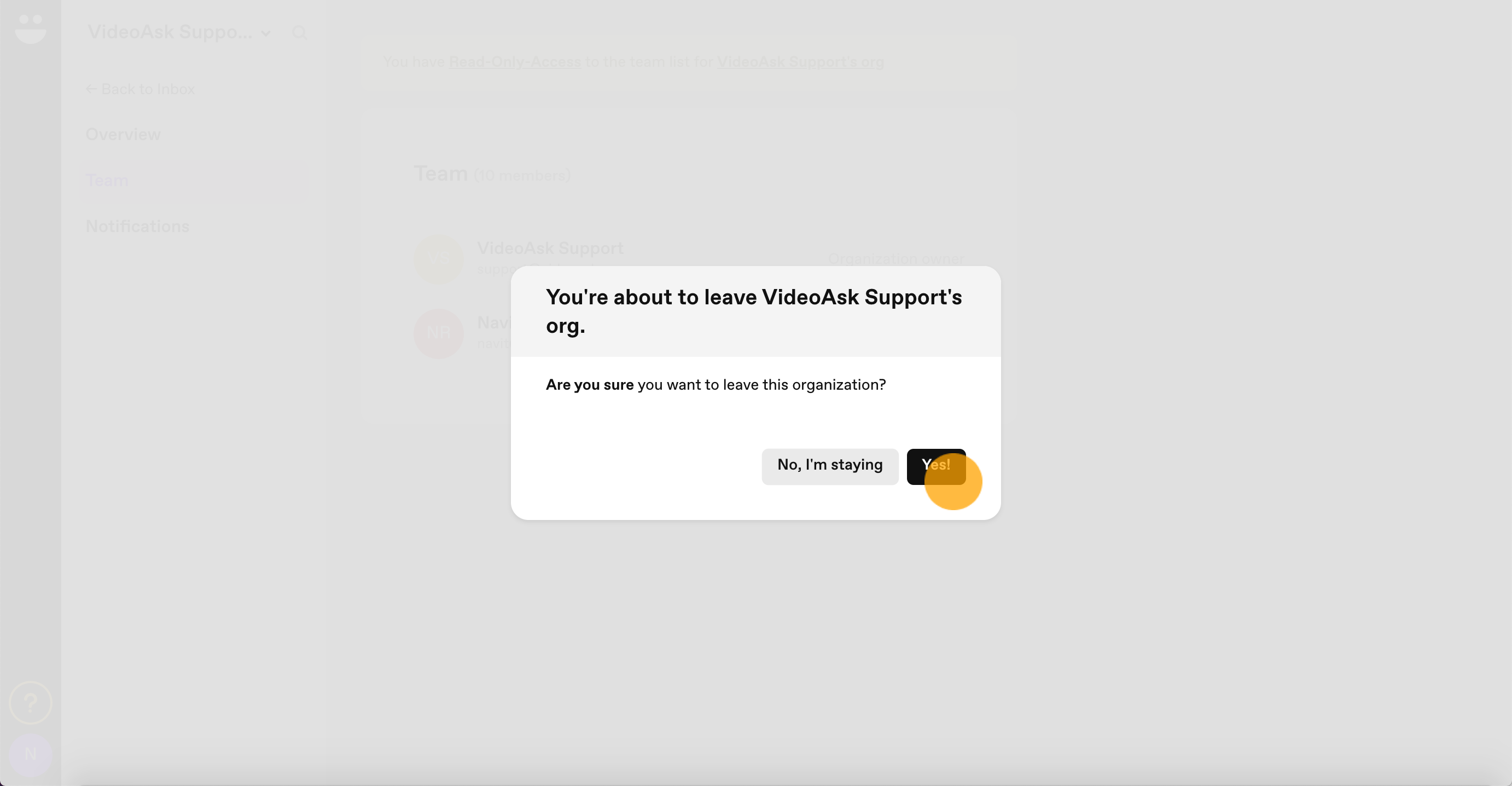 And that's it. You're no longer a team member of that organization! 
Note: You cannot leave an organization if you are the owner of the organization. You'll need to transfer ownership before leaving.
💡 Tip: Find out more about managing your VideoAsk organization.