If you'd like to reuse videos across multiple videoasks, you don't have to re-upload them each time (and eat up your minutes!)
Your media library allows you to use any previously recorded or uploaded video in your VideoAsk account in a new videoask or step.
Note: Anyone with access to your Organization will also have access to the same media library.
Add a video from your library to a new step or videoask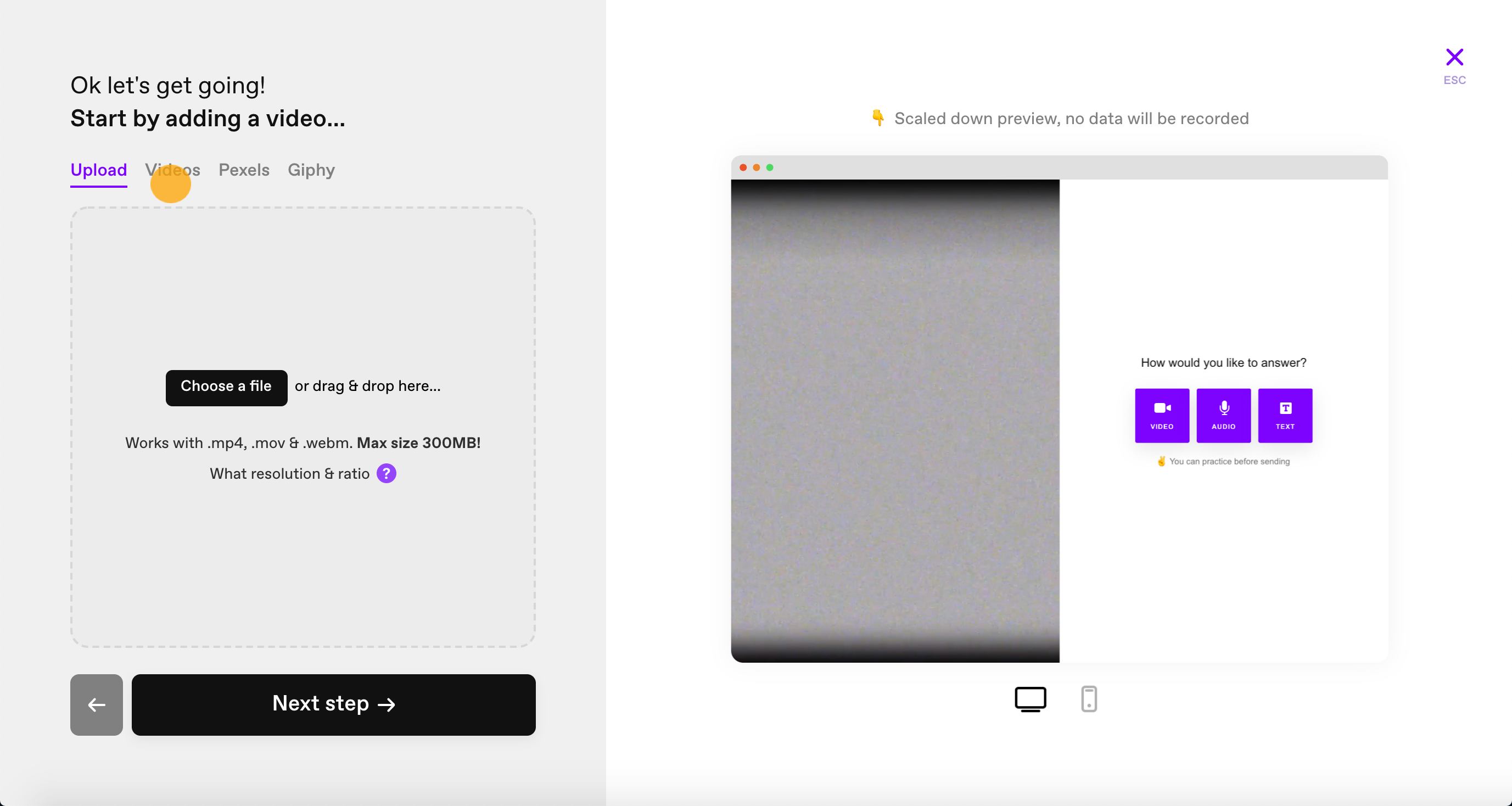 3
Now you will see all the videos in your media library.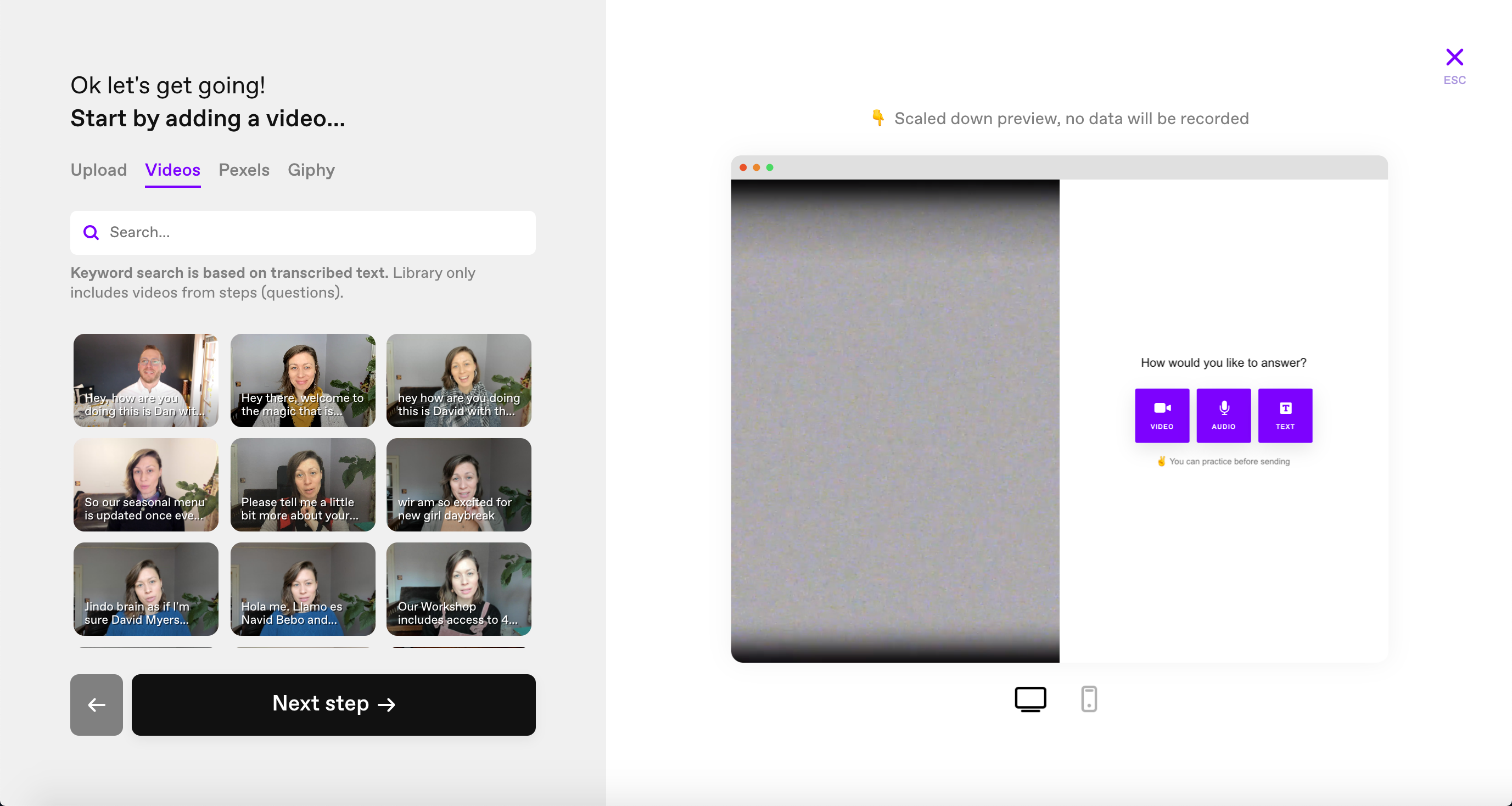 4
Search a video by transcript to find the right one. Click the video to add it to your step.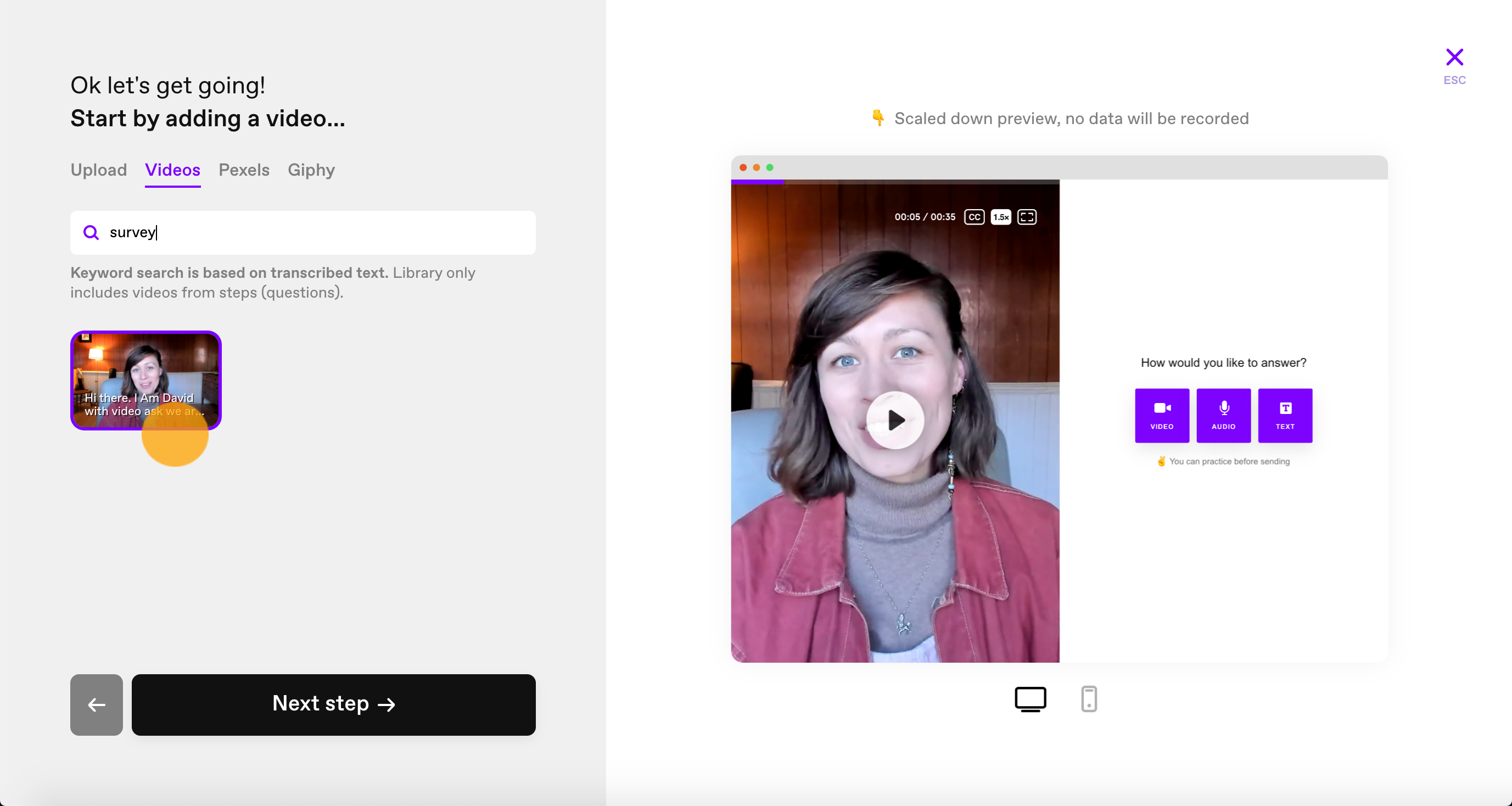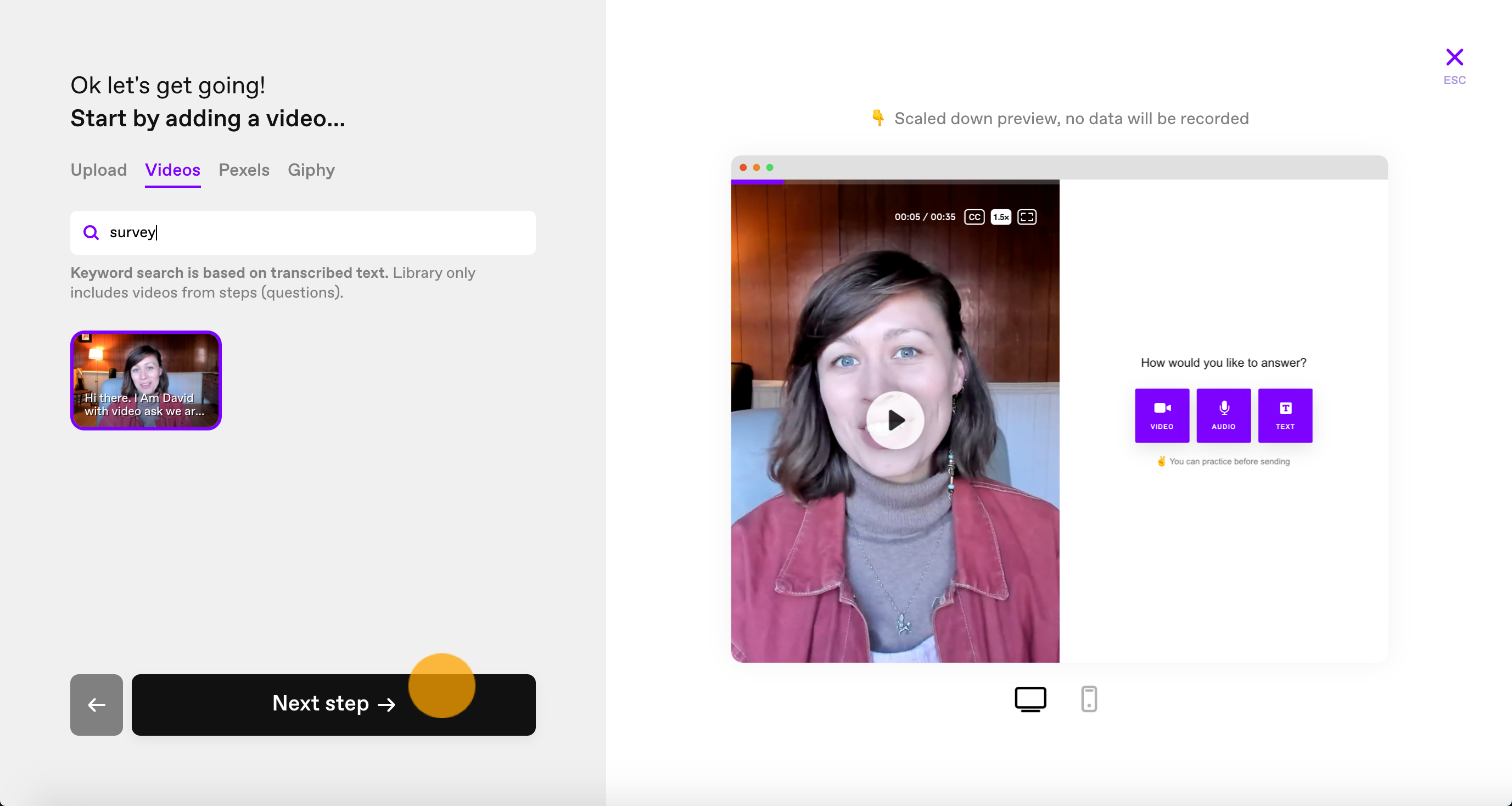 Manage your videos
1
Click the letter icon to open your user menu
3
Here you will see all the videos in your account.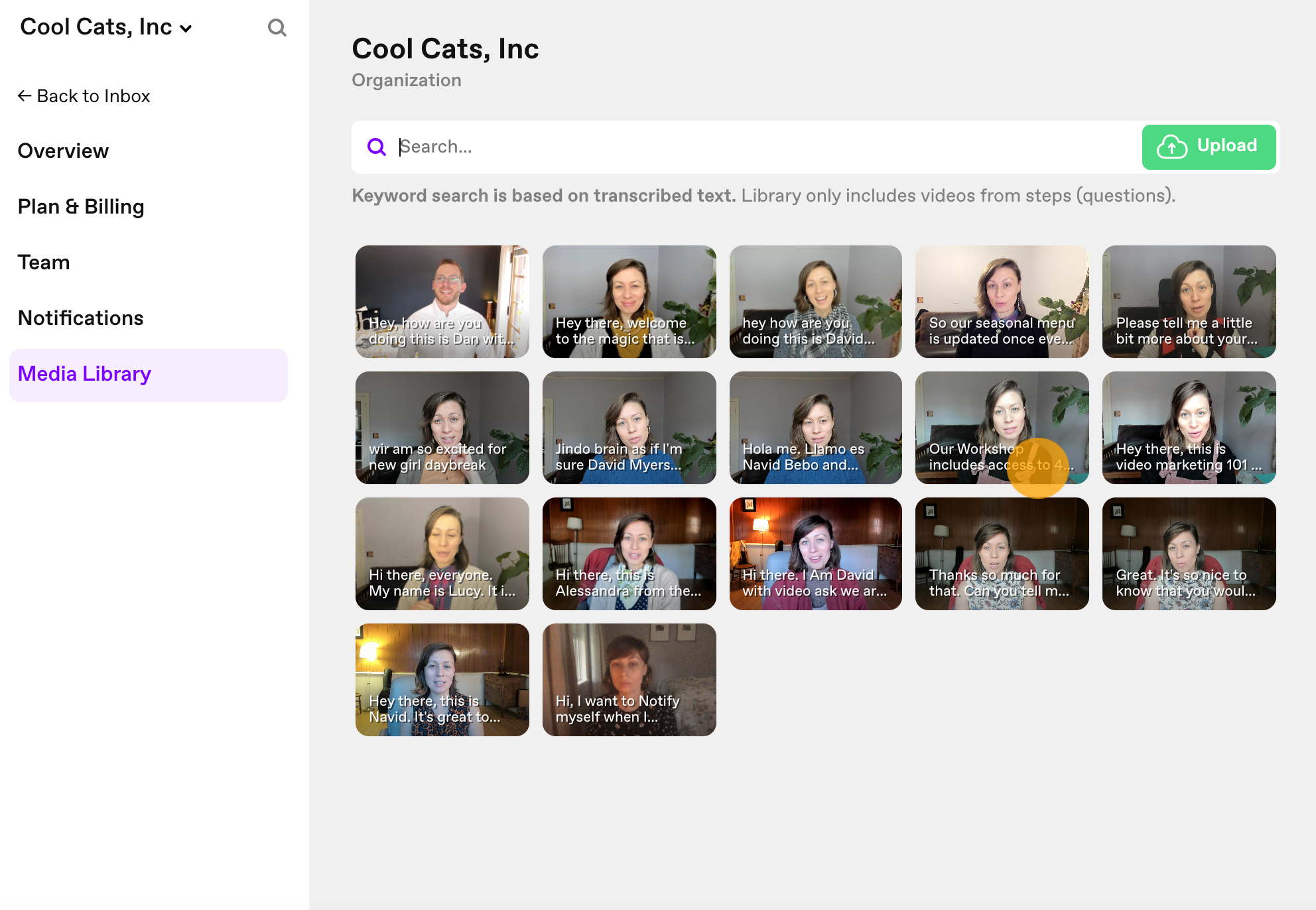 Click a video to watch it.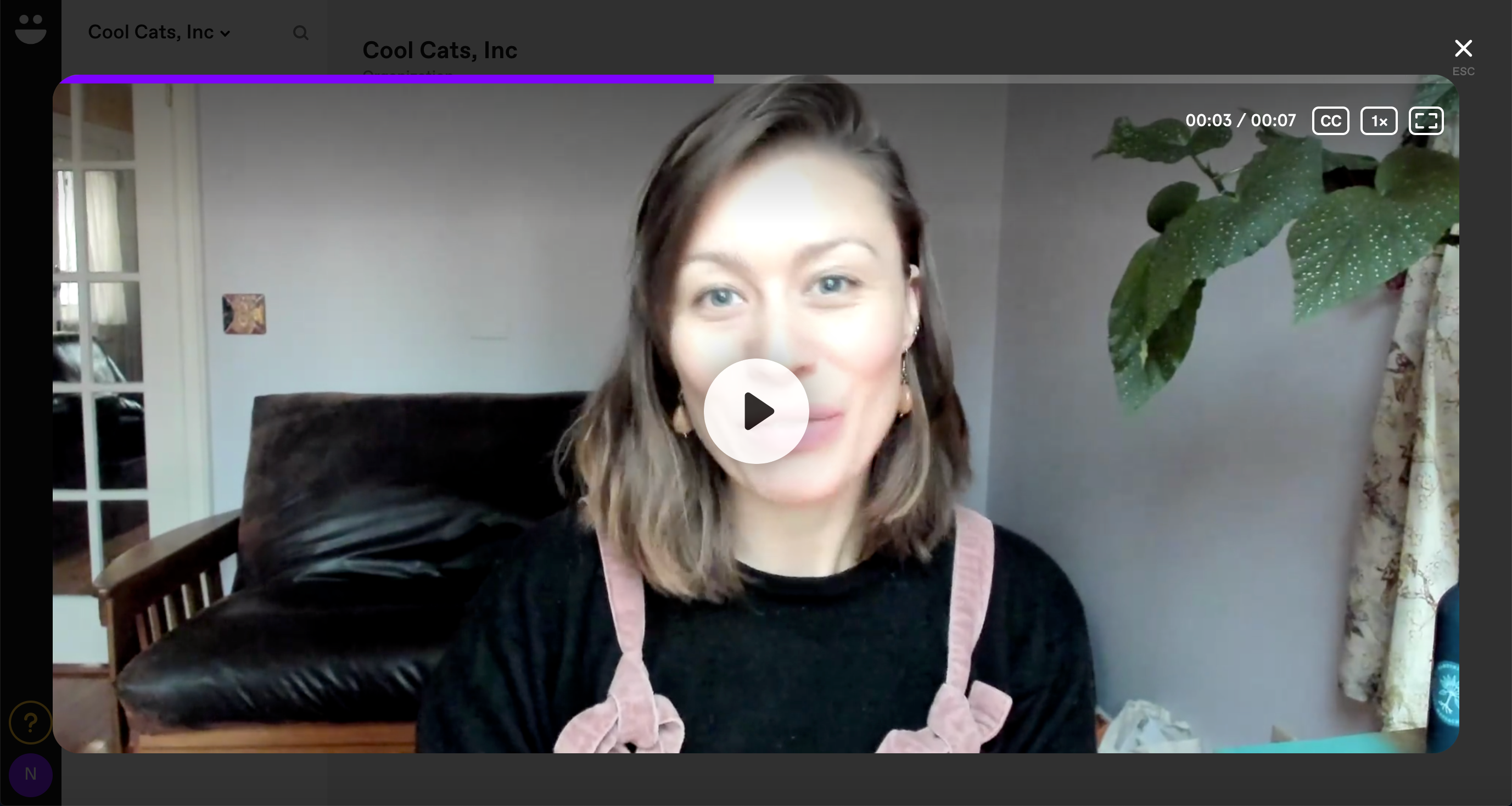 4
Search the transcript of the videos to quickly find the one you're looking for

5
Click Upload to add more videos to your media library
6
To delete a video, click the Trash can icon
Then confirm your decision by typing DELETE FOREVER and click Yes, delete it
Note: You will be unable to delete any videos that are currently being used in a videoask.