If you'd like to reuse videos across multiple videoasks or in your replies, you don't have to re-upload them each time (and eat up your minutes 😬!).
Your media library allows you to use any previously recorded or uploaded video in your VideoAsk account in a new videoask, new step, or video reply.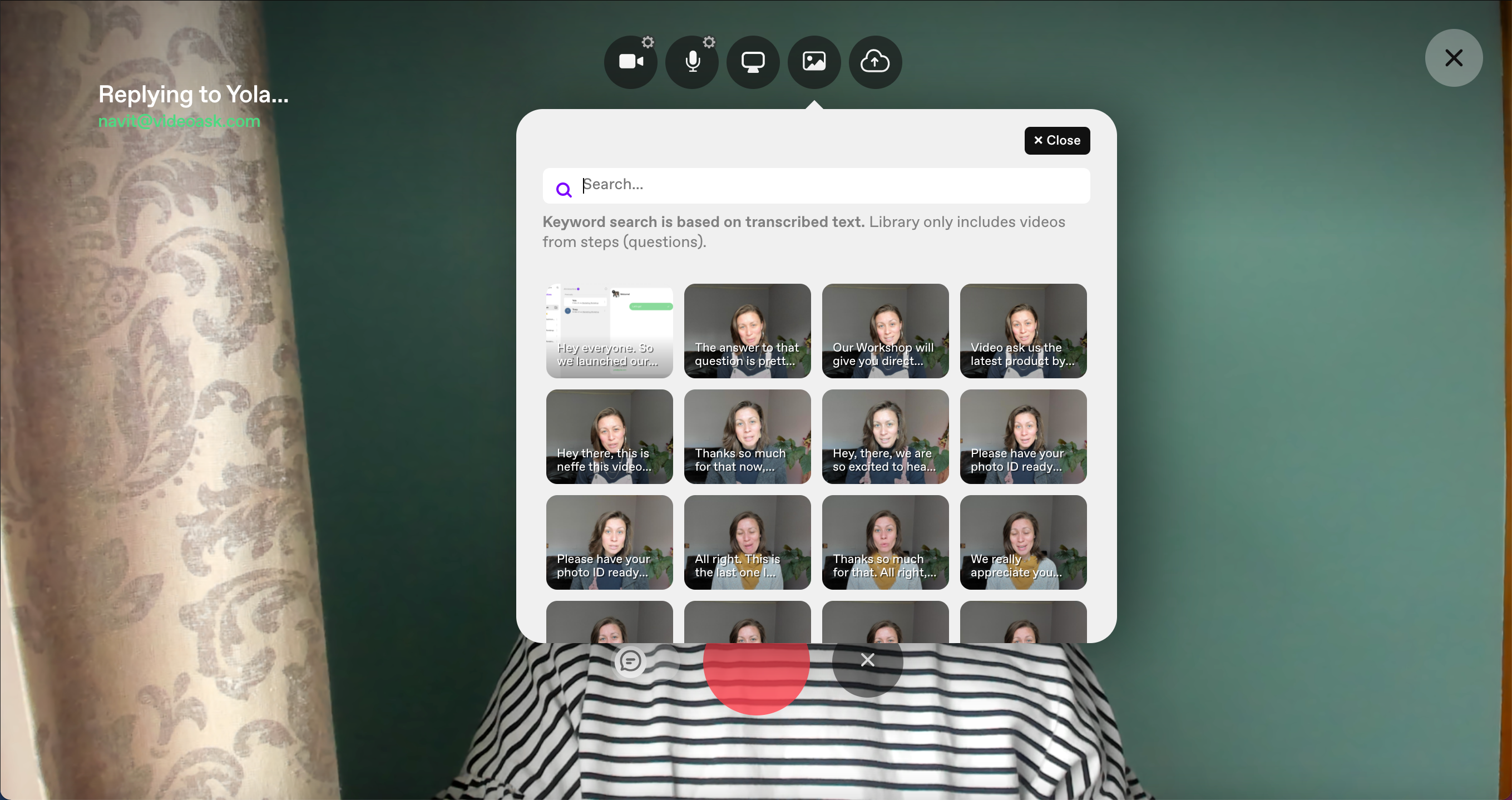 Note: Team members may also use your organization's media library, but they will only see videos that are used in videoasks they have access to according to folder permissions, as well as any videos that are not currently used in a videoask.
Jump to:
Use a video from your library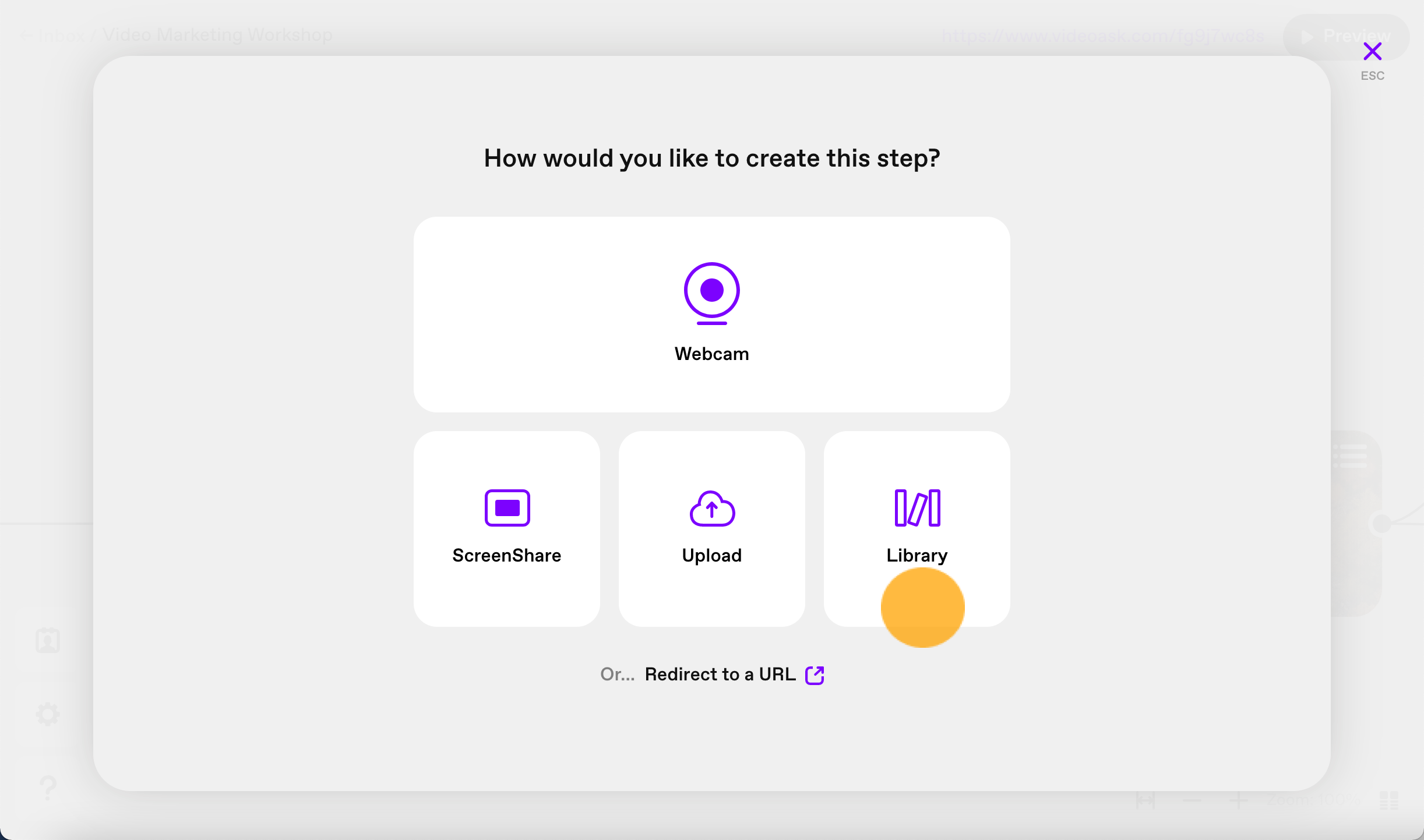 2
If you have previously uploaded or recorded a video in VideoAsk, you will see a Videos tab. In this tab you will see all the videos in your media library.
Note: Only videos you have recorded or uploaded as part of a videoask creation process or uploaded directly to the media library will be stored here. Video replies are not stored in the media library.
3
Search your library by transcript to find the right video.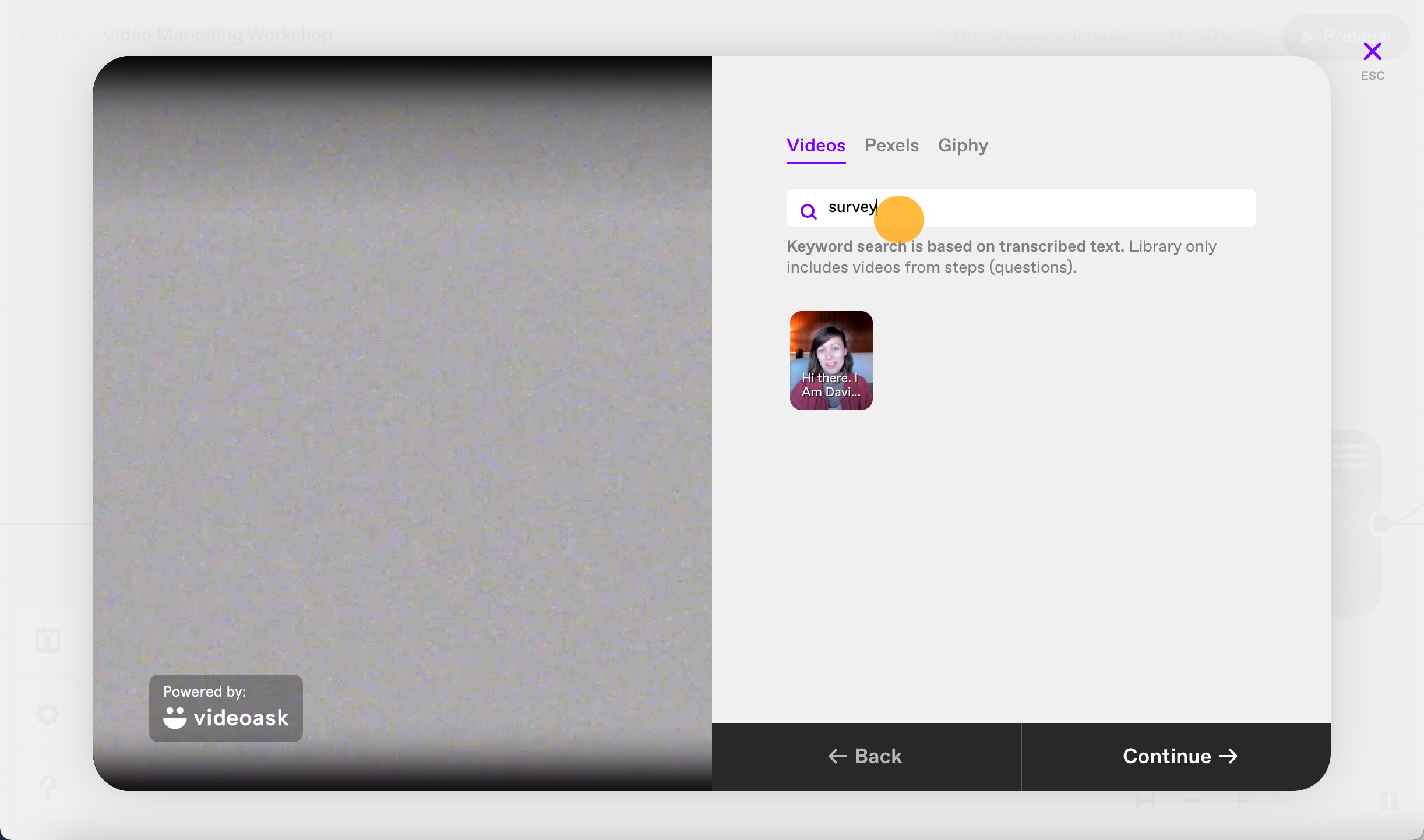 Note: Any search you make within the media library will only return results from the originally-generated transcript. This means if you've subsequently edited your captions and then search for the updated text, you won't see any results.
For example, let's say your auto-generated transcription says "I love pandas", but you update it to say "I love pancakes". If you search for "pancakes" in the media library, it won't return any results. If you search for "pandas", it will. 🐼
4
Click a video to view and select it.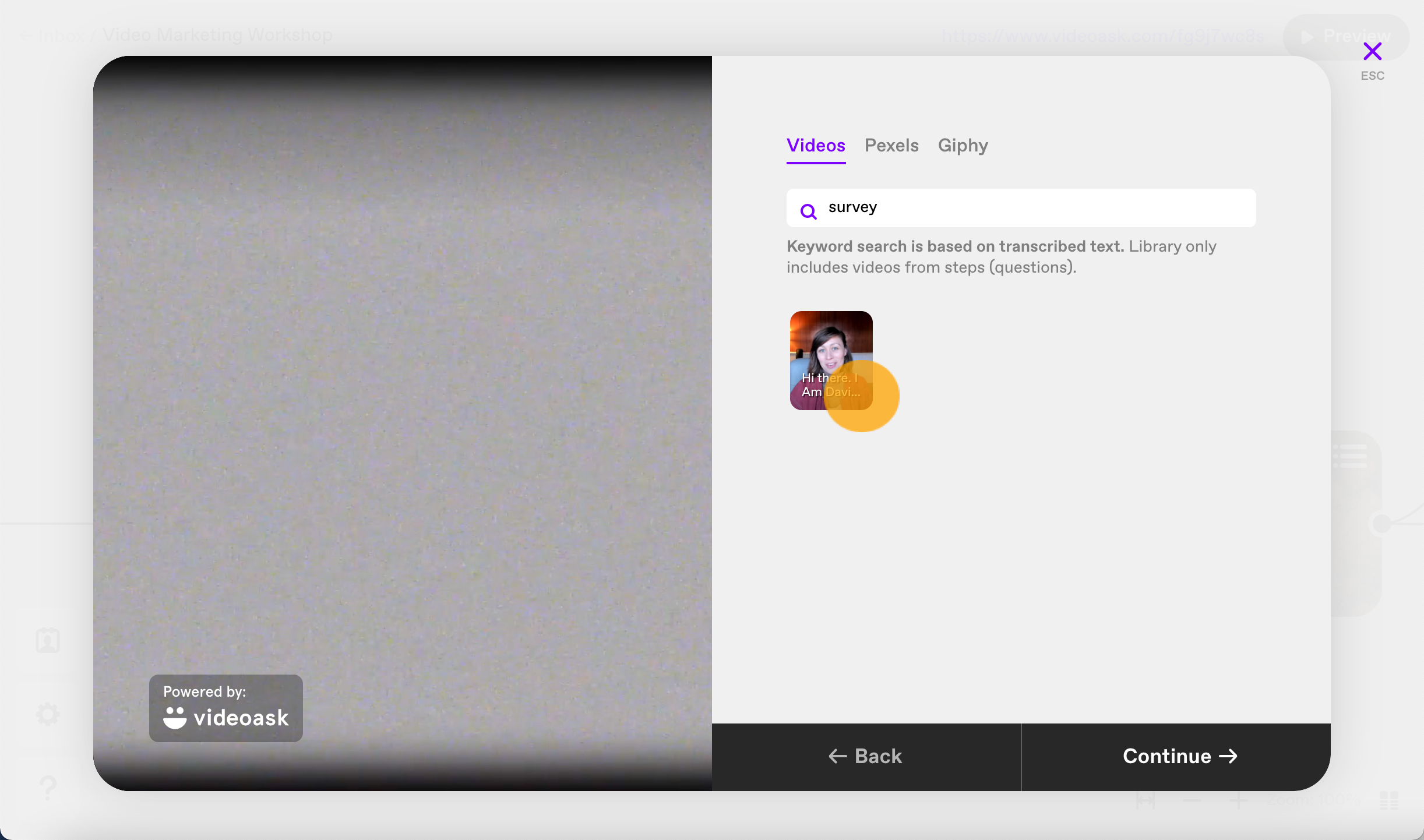 5
When you've selected the video you want from the library, click Continue to finish setting up your step. 
Manage your videos
1
Click the letter icon or gravatar to open your user menu
3
Here you will see all the videos in your account.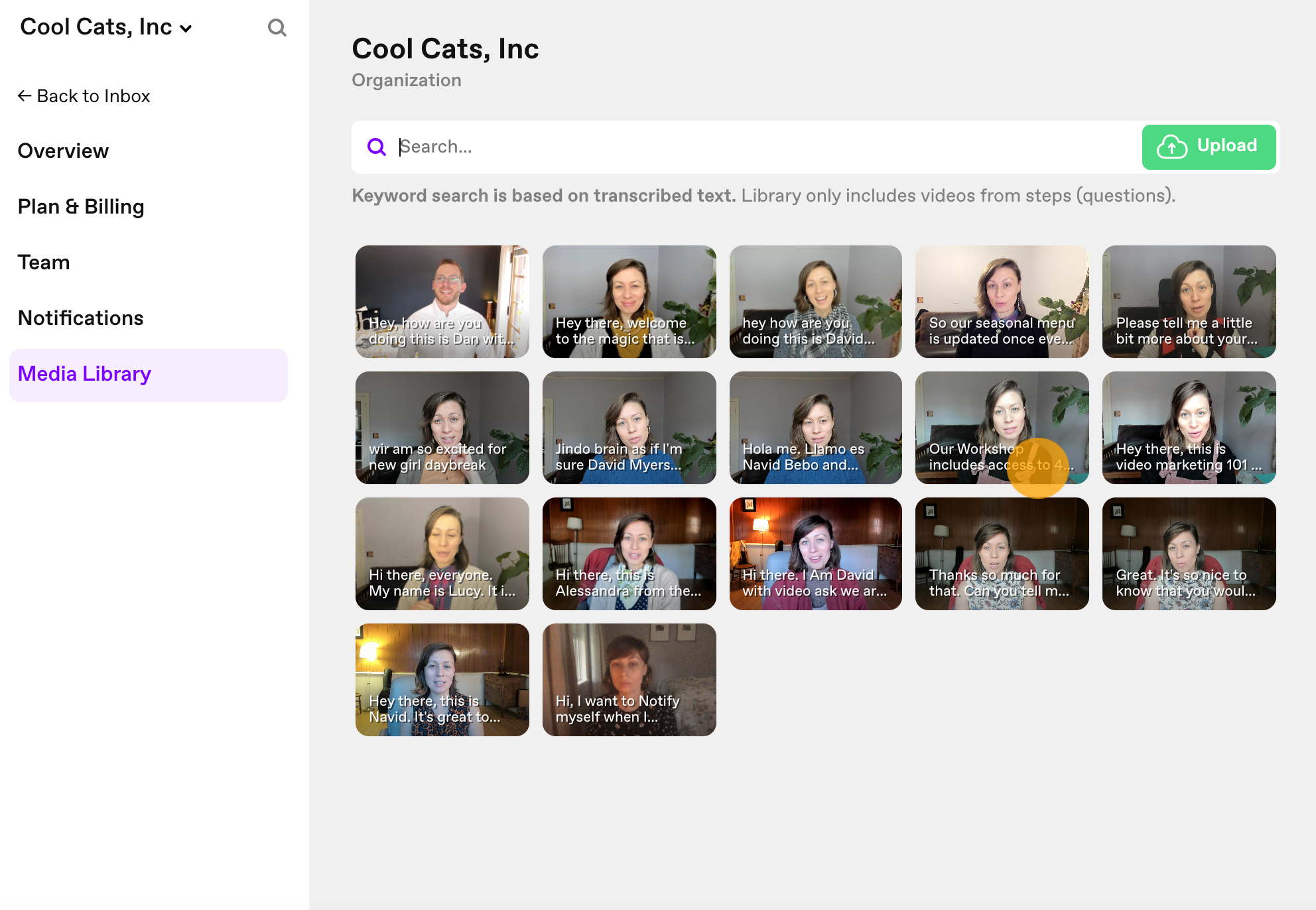 Click a video to watch it.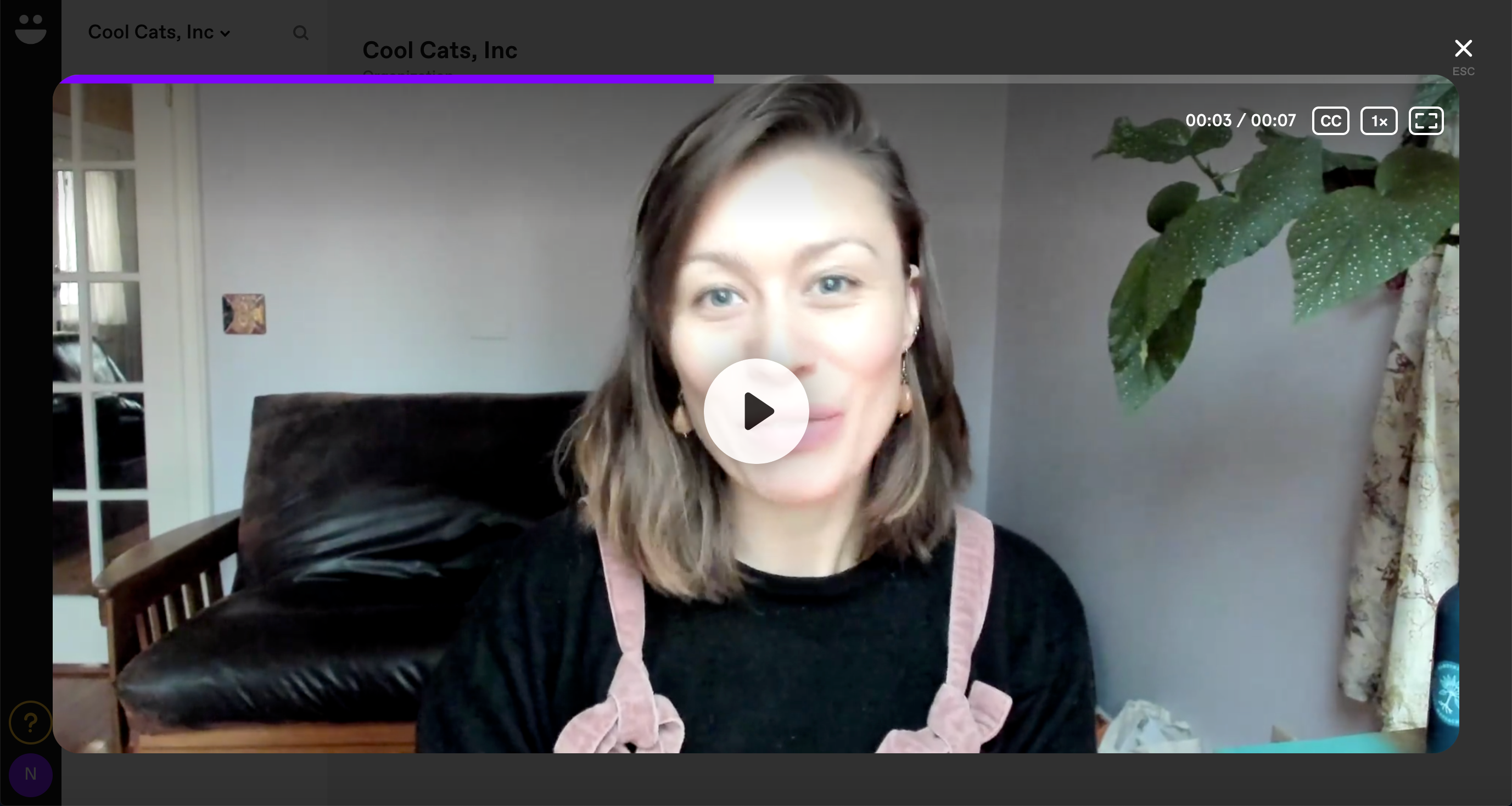 4
Search the transcript of the videos to quickly find the one you're looking for

5
Click Upload to add more videos to your media library
6
To delete a video, click the Trash can icon
Then confirm your decision by typing DELETE FOREVER and click Yes, delete it
Note: You will be unable to delete any videos that are currently being used in a videoask.