If you're looking for ways to schedule appointments with your respondents and collect payments through VideoAsk, we've got your back. You can now add your Acuity calendar link to videoask.
Acuity Scheduling is an online scheduling tool that lets you share your availability and collect payments when clients or customers book appointments. 
Here's what people will see when you share an Acuity scheduler through VideoAsk:

Note: Use of this integration requires an Acuity account. Subscriptions are separate.
Don't use Acuity? You can also schedule meetings in a videoask with Hubspot Meetings, Calendly or ScheduleOnce.
Use Acuity in your videoask

2
Click the + icon where you want to Add a new step
4
By default the answer type will be set to Open Ended. Click the answer type to change it.
5
Select Calendar from the dropdown menu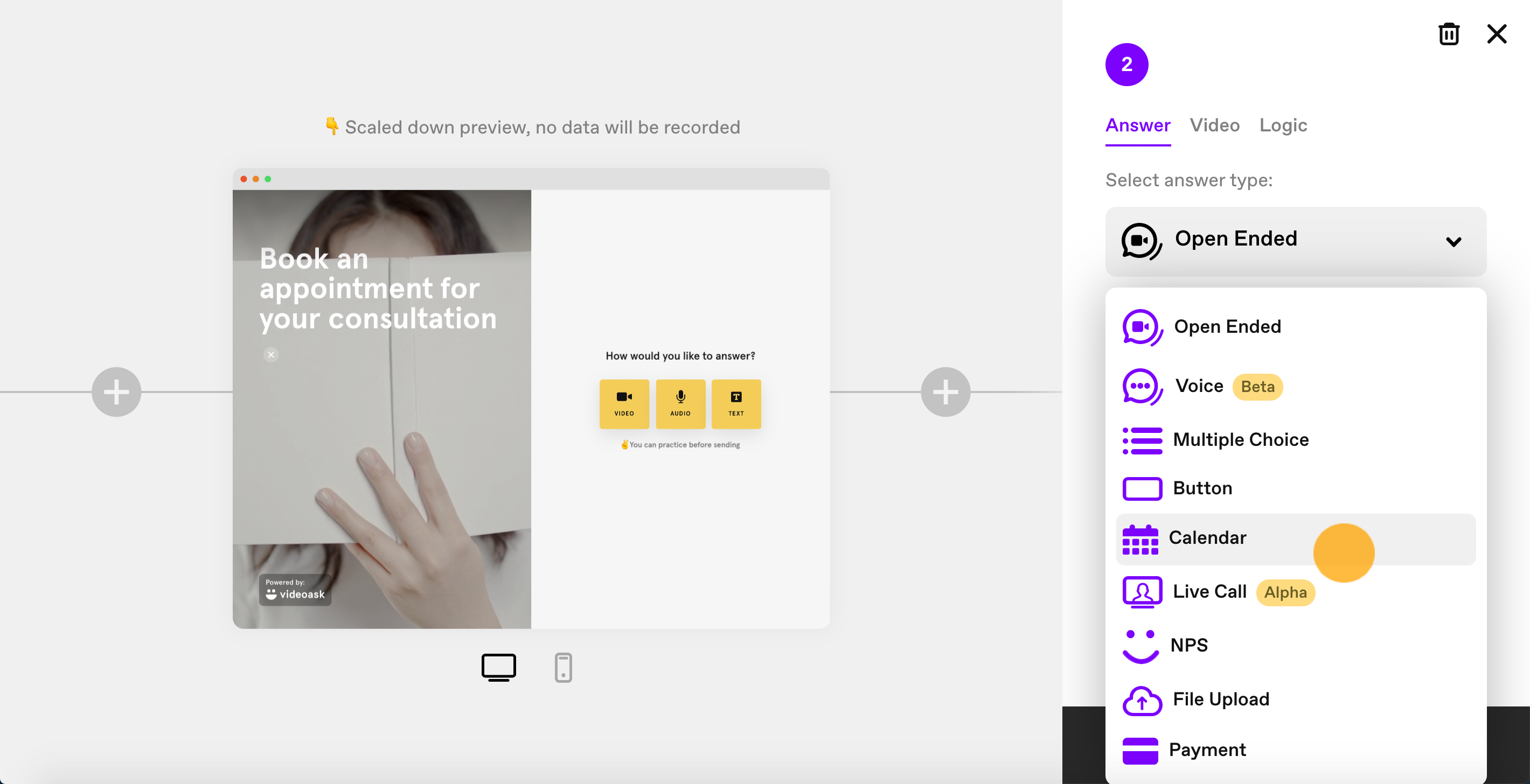 6
You'll now be prompted to add your scheduling link to your videoask. 
7
To get your scheduling link, go to your Acuity account and click Scheduling Page Link under Client Scheduling Page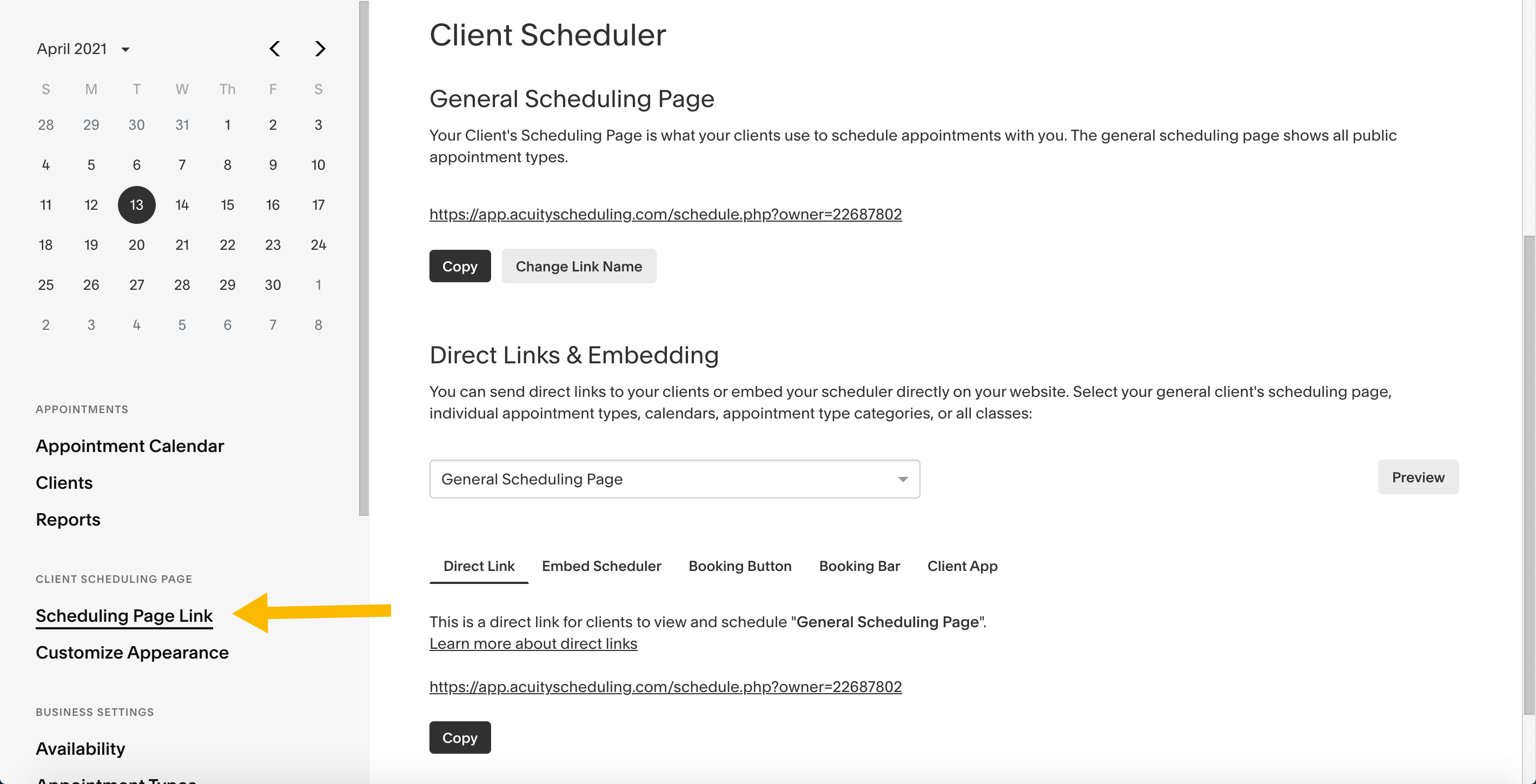 8
Click the Copy button to copy your scheduling link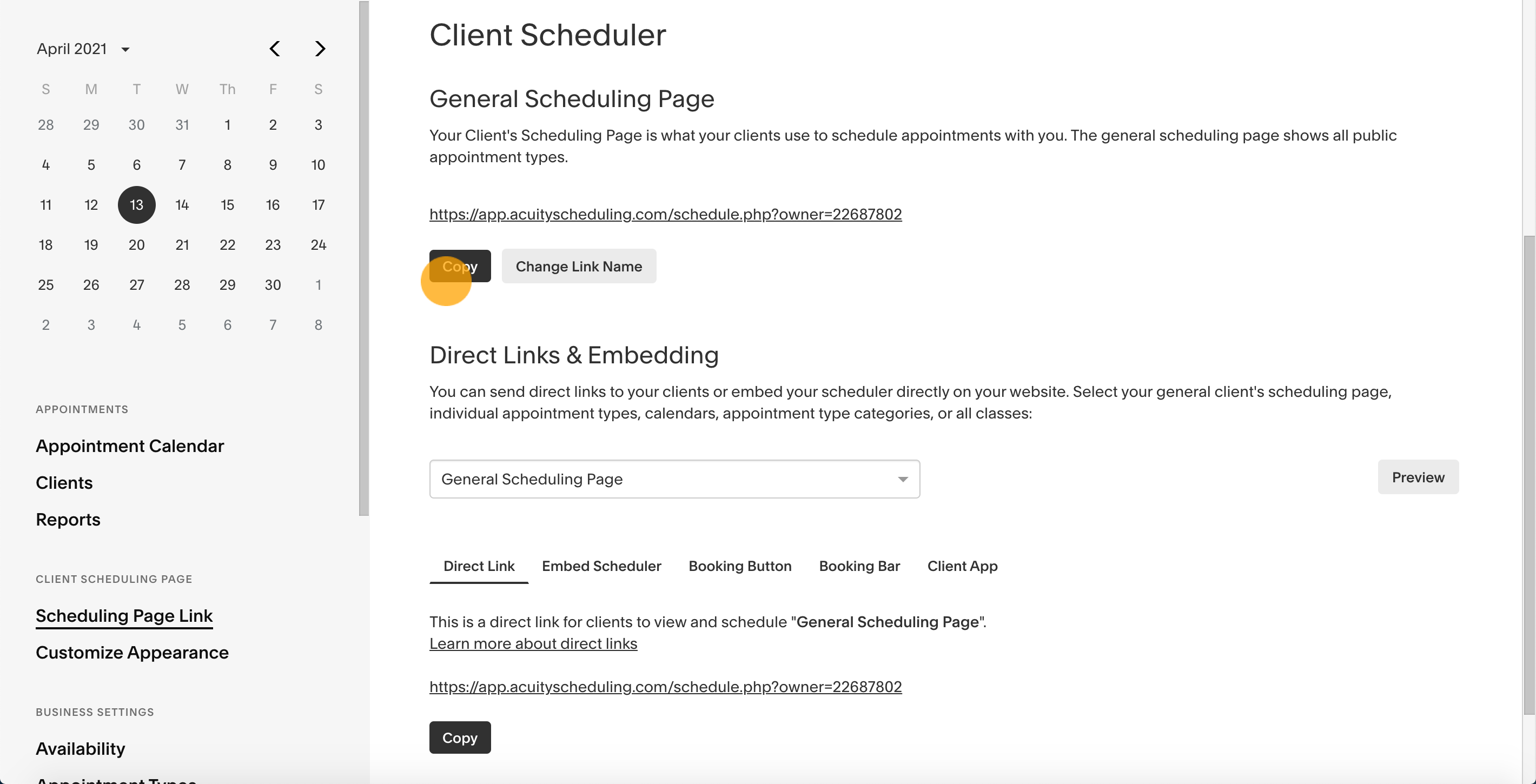 9
Back in VideoAsk, paste the link into the scheduling link field and click Done
You're all set! Now when you share the link to this videoask with people, they'll be able to schedule meetings with you through Acuity.
Note: If you have enabled a contacted form prior to your Acuity calendar step, respondents will still need to reenter their contact details when they book an appointment.
If you would like to view a respondent's answers to your videoask prior to your meeting with them, responses to any other steps in your videoask can be viewed in your VideoAsk inbox.