Adding multiple steps to your videoask is a useful way to collect multiple video responses to different questions, create funnels or collect different types of information from your respondents. 
If you're on a paid plan, you can add as many steps to your videoask as you want. Without logic, they will have a linear flow:
If you have multiple steps in your videoask and use the NPS score or multiple choice answer types, you can use conditional logic to create a "choose your own adventure" flow: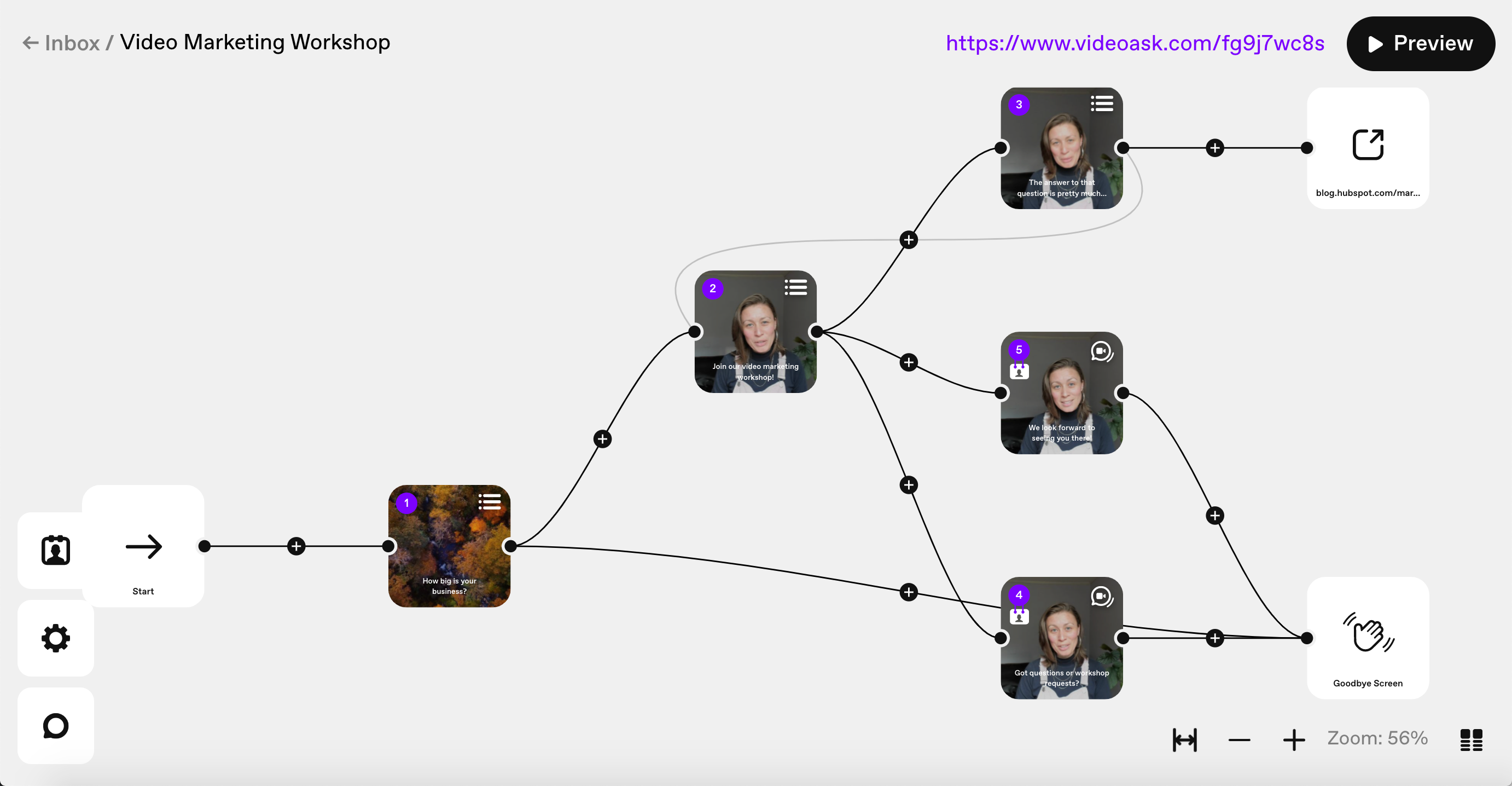 Pro tip: If you use multiple steps in your videoask this gives you more options of where to display a contact form. Contact forms sit between steps, and can be enabled on more than one step (this is useful if you want to display a contact form depending on respondent behavior!). 
Add multiple steps to your videoask
1
Click Build to open your videoask builder
2
You have a couple of different methods to add additional steps to your videoask. Before or after any step, you can click the + icon:
Our builder is interactive, so you can also click and drag a node to create a new step:
3
If you are using a multiple choice or NPS answer type, you will be prompted to choose the logic when people answer this step.
Select the desired options and click Continue
(This logic can always be updated later, so don't fret if you're not sure what flow you're after yet!)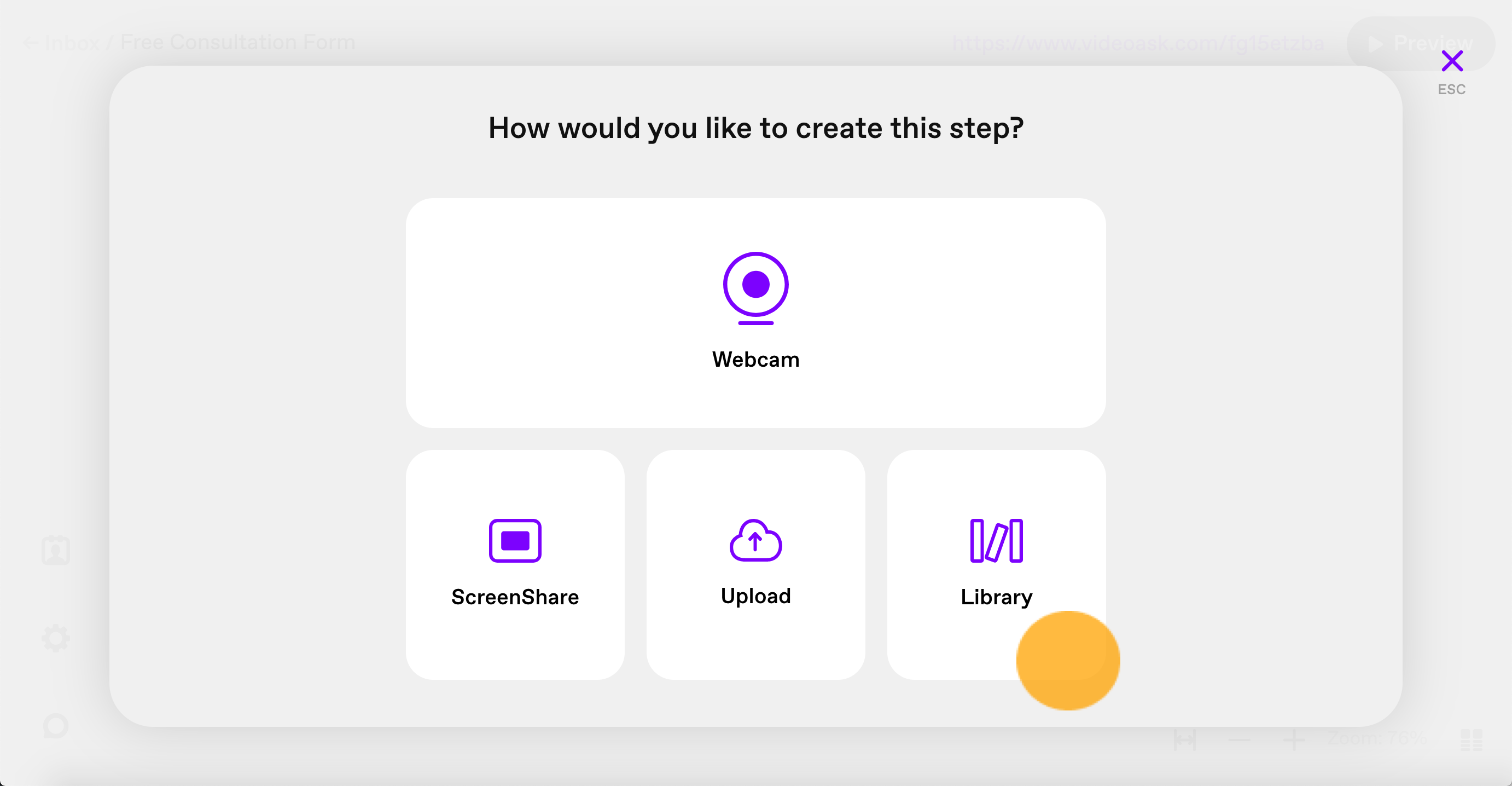 5
Once you have selected or recorded your video and entered any desired overlay text, click Continue
6
By default the answer type will be set to Open Ended. If you would like to use a different answer type, select it from the dropdown menu.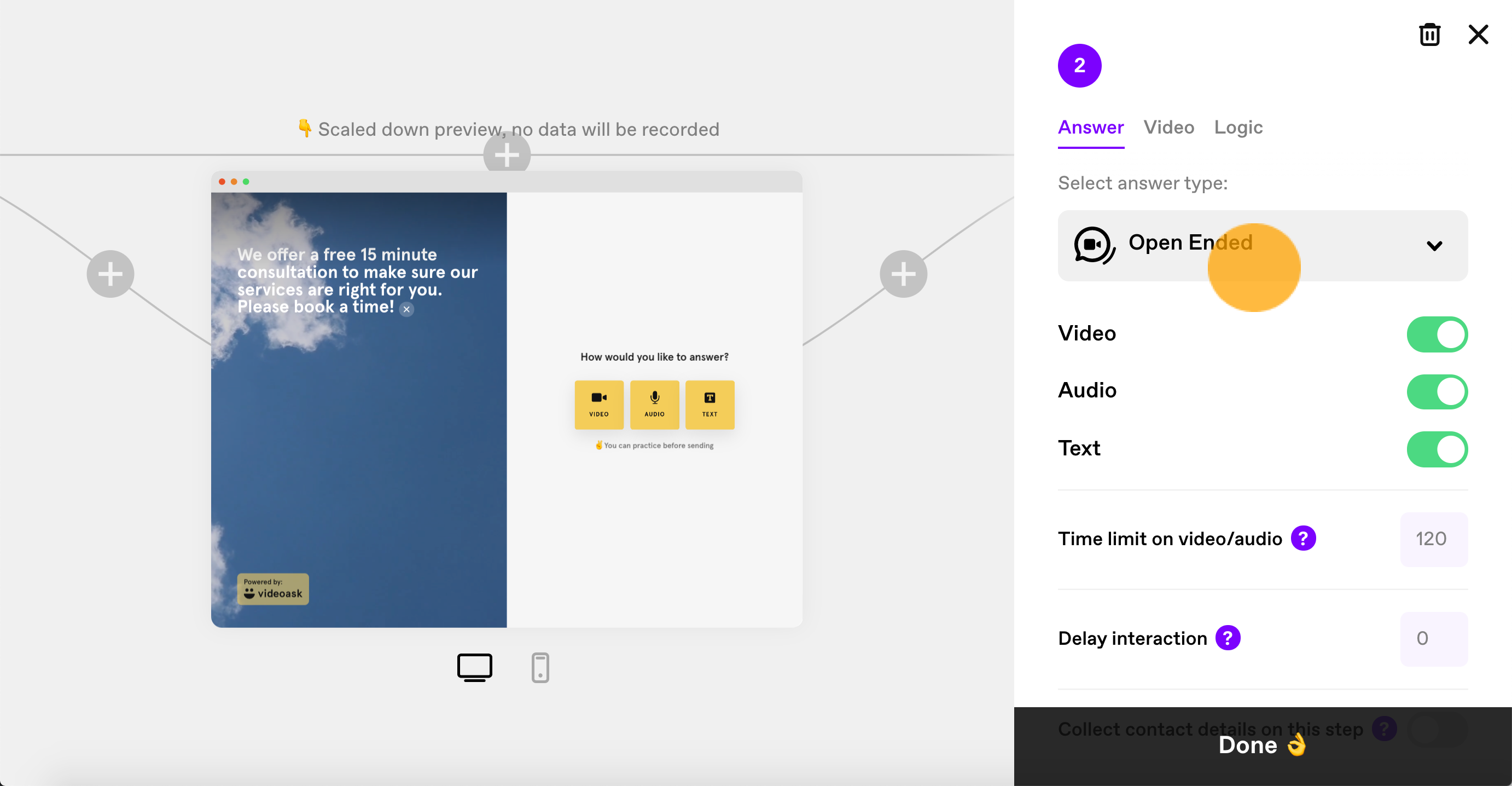 7
You have now created another step to your videoask! Rinse and repeat until you've created the desired flow for your video form...