Got a new haircut or want to test different video styles? If you'd like to update your videoasks with new video footage, you can replace the video of each step at any time.
Once replaced, the new video footage will display wherever your videoask has been embedded or shared.
Replace a video
1
Click Build to open your videoask builder

4
Click the Replace video icon
5
Select your video footage source. Remember that if you want to use a video you've previously recorded or uploaded, you can click the Library option to select it from the media library.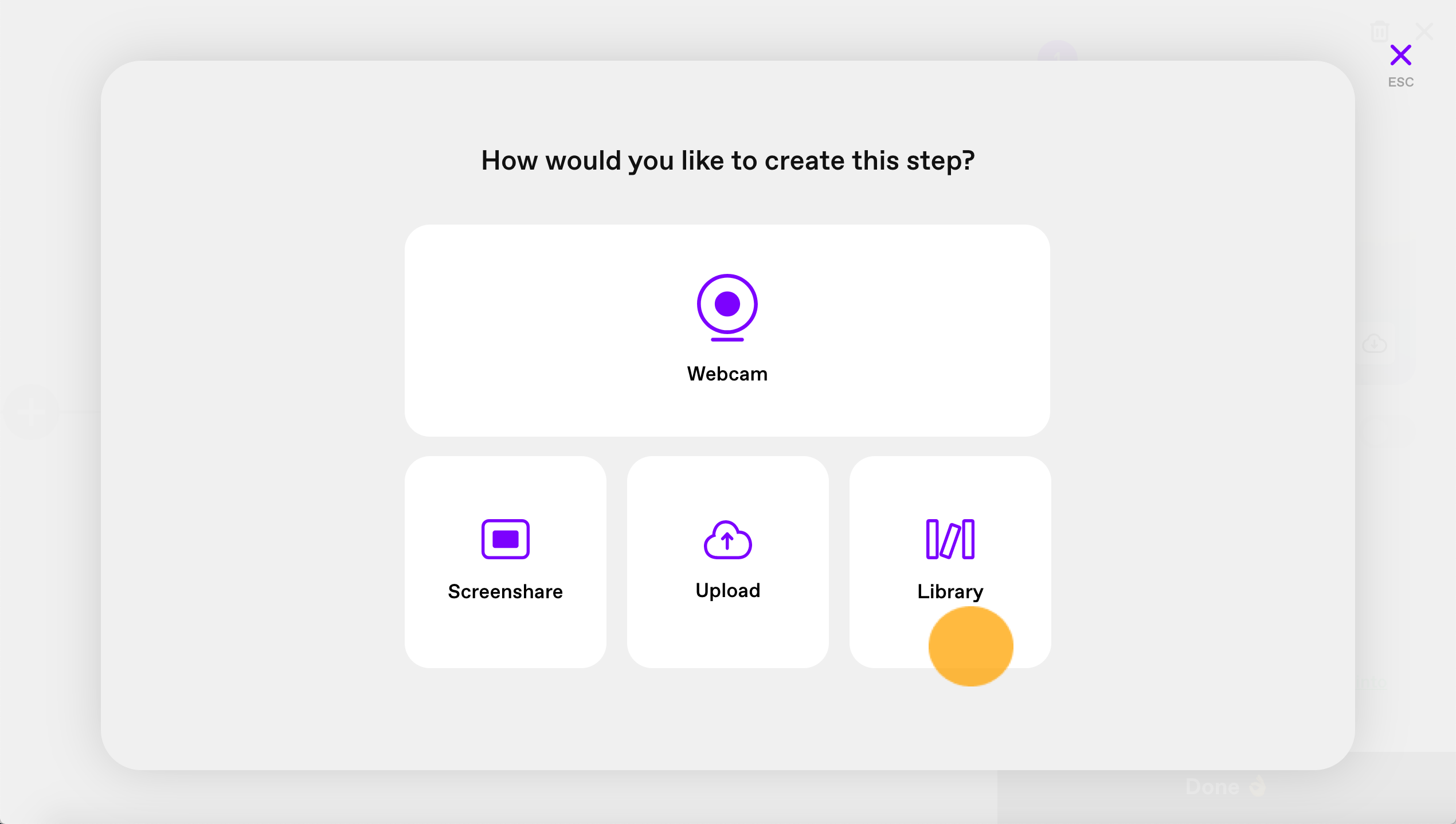 If you have chosen from the library, click Continue. Or if you have recorded a new video, click Yes when you're ready to replace your footage.
Now your new video will be live for this step of your videoask:
Note: All uploaded or recorded videos will be saved to your media library. This means that any original videos you have replaced can still be accessed from there or any time you create a new videoask or step.