Got a new haircut or want to test different video styles? If you'd like to update your videoasks with new video footage, you can replace the video of each step at any time.
Once replaced, the new video footage will display wherever your videoask has been embedded or shared.
Replace a video
1
Go to the Editor of your videoask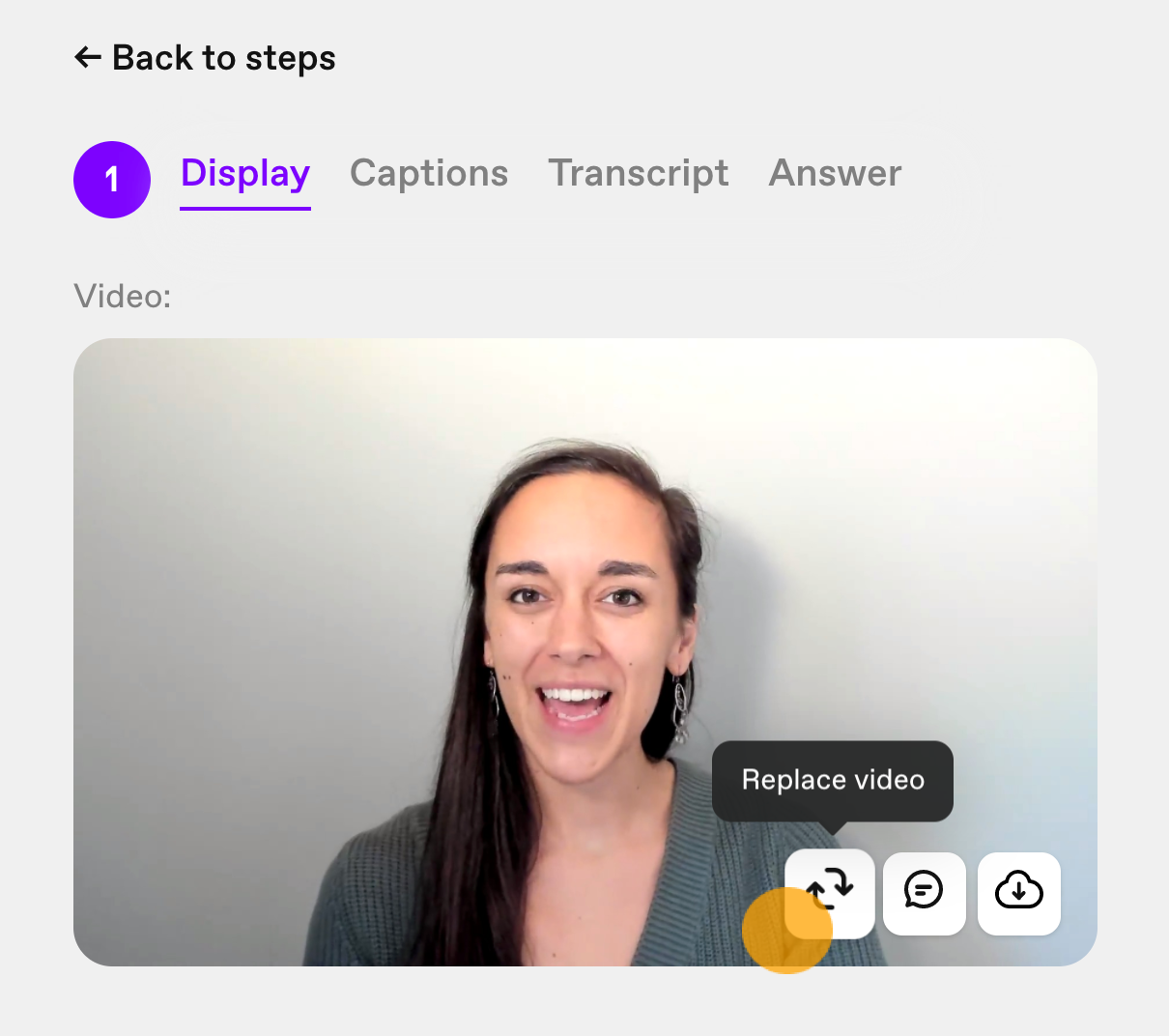 4
Choose whether to record a new video, upload a pre recorded video, or pick from the library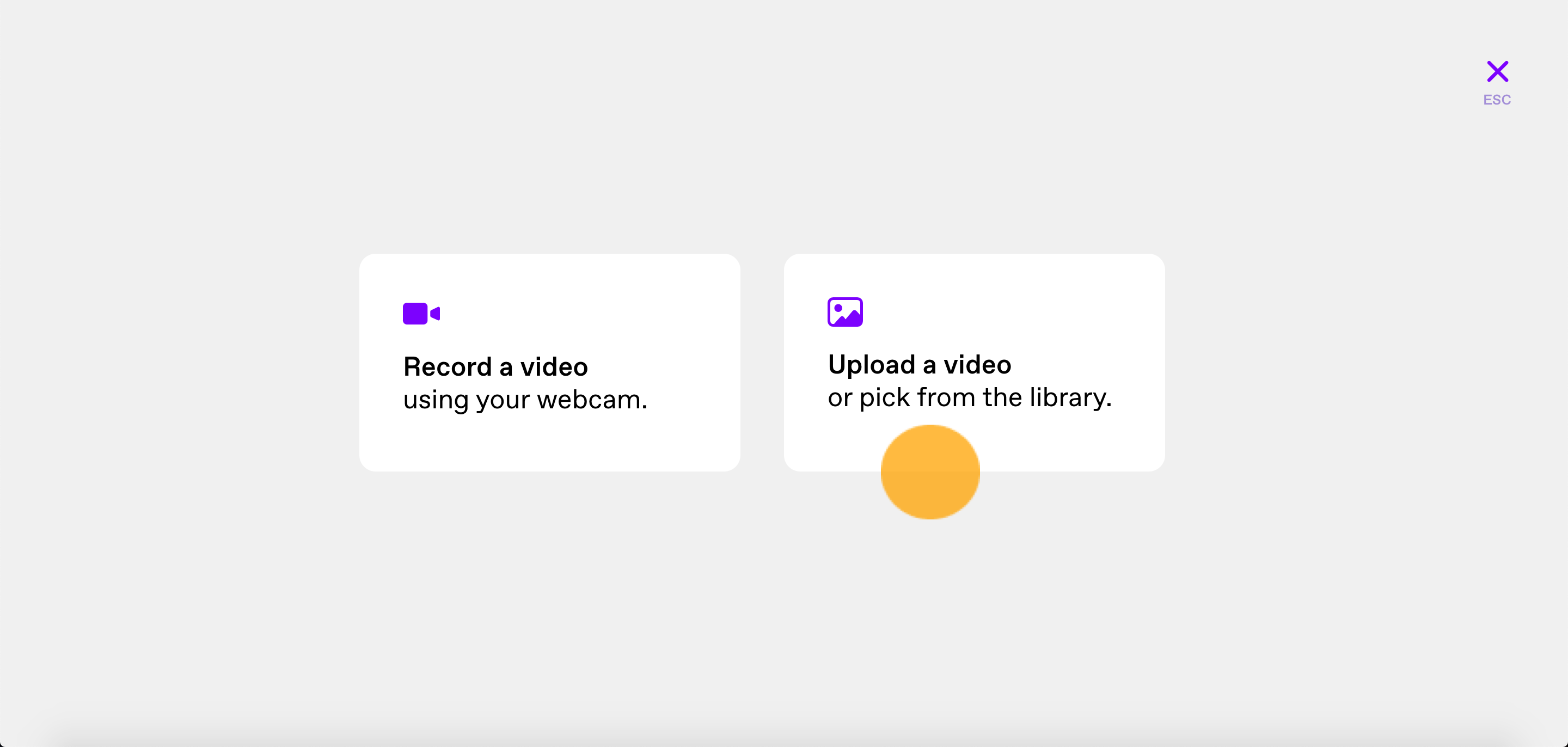 5
Go through the recording or upload process and that's it! Your new video is now live on your videoask.
If you recorded your original video in VideoAsk and would like to save a copy of the video before replacing it, make sure to download the .mp4 file first by clicking Download video.