To make your videoasks more accessible or engaging, creators and respondents can turn on closed captions or subtitles in each video.
Respondents viewing your videoask can turn on captions in the video controls at the top of your video:
You also have the option to turn captions on by default. These will display in muted autoplay, before respondents press the play button to view your video.
Note: Leaving this setting turned off will still allow respondents to switch captions on in the video controls. 
Allow respondents to turn on captions
In order for your respondents to activate captions from the video player, you will need to ensure video controls are turned on for your videoask.
1
Go to your videoask Settings
3
Toggle Show video controls on
Show captions by default
1
Go to your videoask Settings
2
In the General tab, scroll down to Show captions by default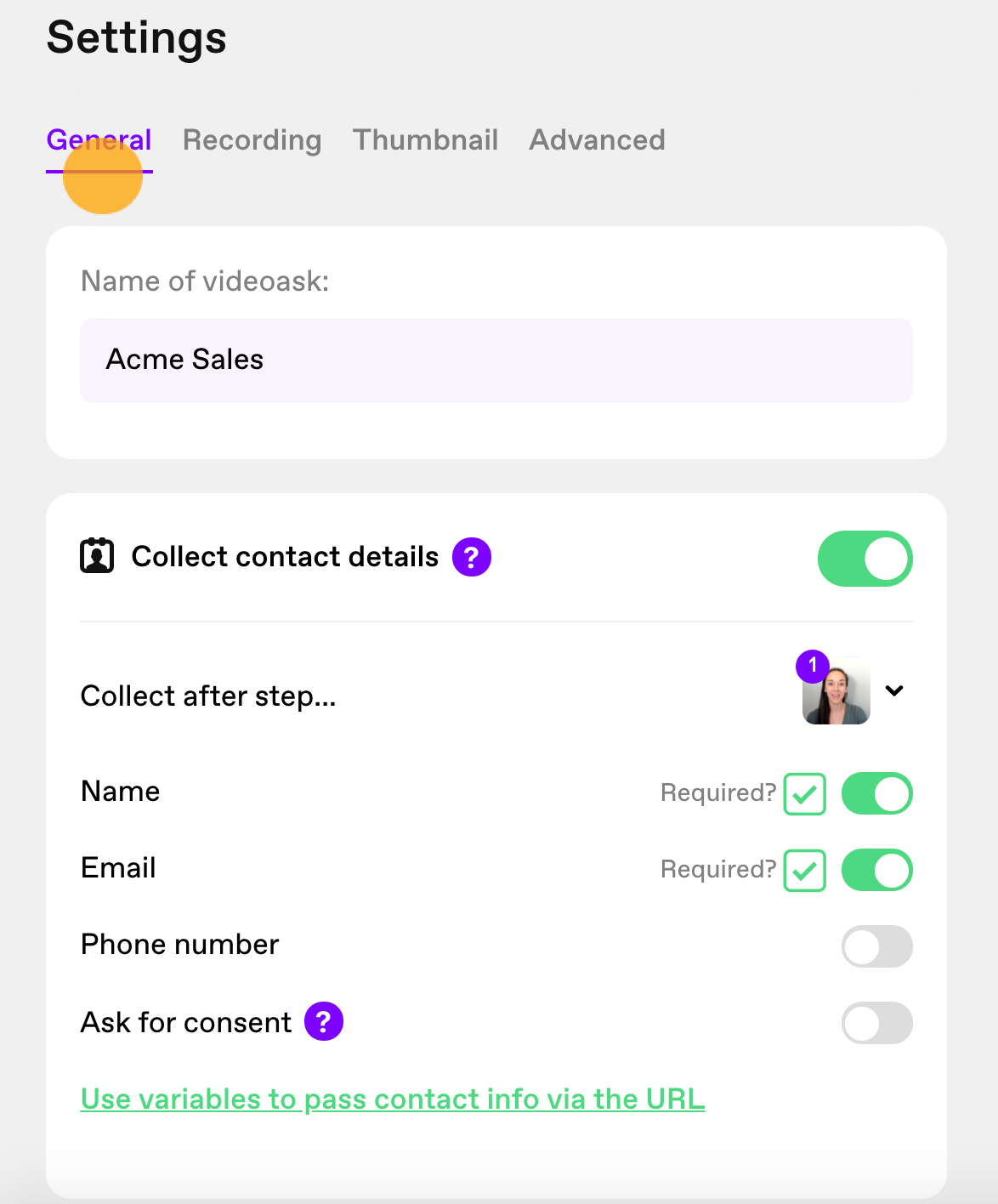 3
By default, this setting will be turned off. Click the toggle to turn it on
Change caption language
1
Go to your videoask Settings
3
Scroll down to Transcript. Select the desired language from the dropdown menu.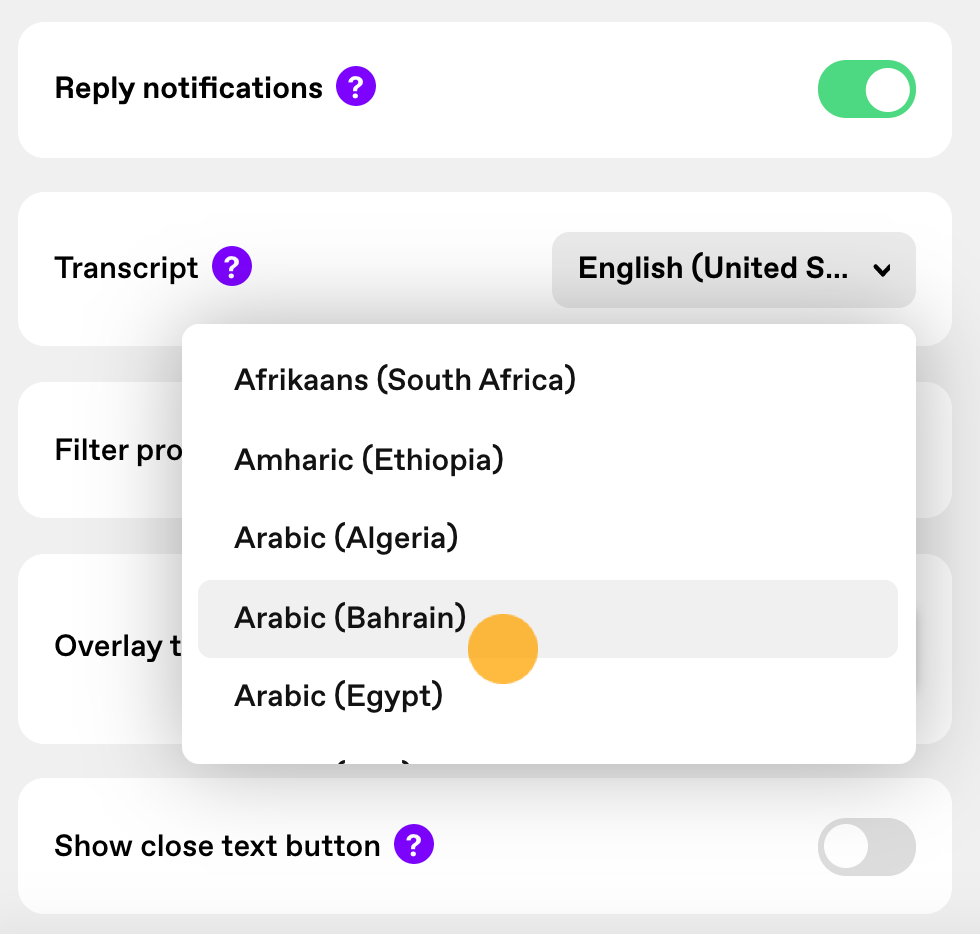 4
Activate Filter profanities to detect inappropriate language and filter it out of your caption's text.