Once you're done building and it's time to start collecting responses, you have a couple of different options to get your videoask out into the world.
Every videoask you create has its own unique URL. This means you can hyperlink it in any text, share it in a text message or on social media, and embed it on your website.
Learn how to:
1. Share your videoask via social media or text message/SMS 
2. Send a videoask in an email 
3. Embed a videoask in your page with an iframe
4. Embed a videoask widget on your website or page
Once you've received responses back, you can also share your answers or share and embed your entire videoask inbox.
If you're sharing or embedding your videoask in multiple locations, it may be useful to keep track of which responses are coming from where. To do this, you can add source tracking to the videoask URL using variables.
Share your videoask link
1
After creating a new videoask, you'll see this:

2
Copy your videoask link to share it anywhere.
3
To get the link of a videoask that has already received responses, click Share & Embed
4
In the Link tab, you can access the share URL of your videoask, add variables, or see it in preview mode. Click the Copy button for the link of your videoask.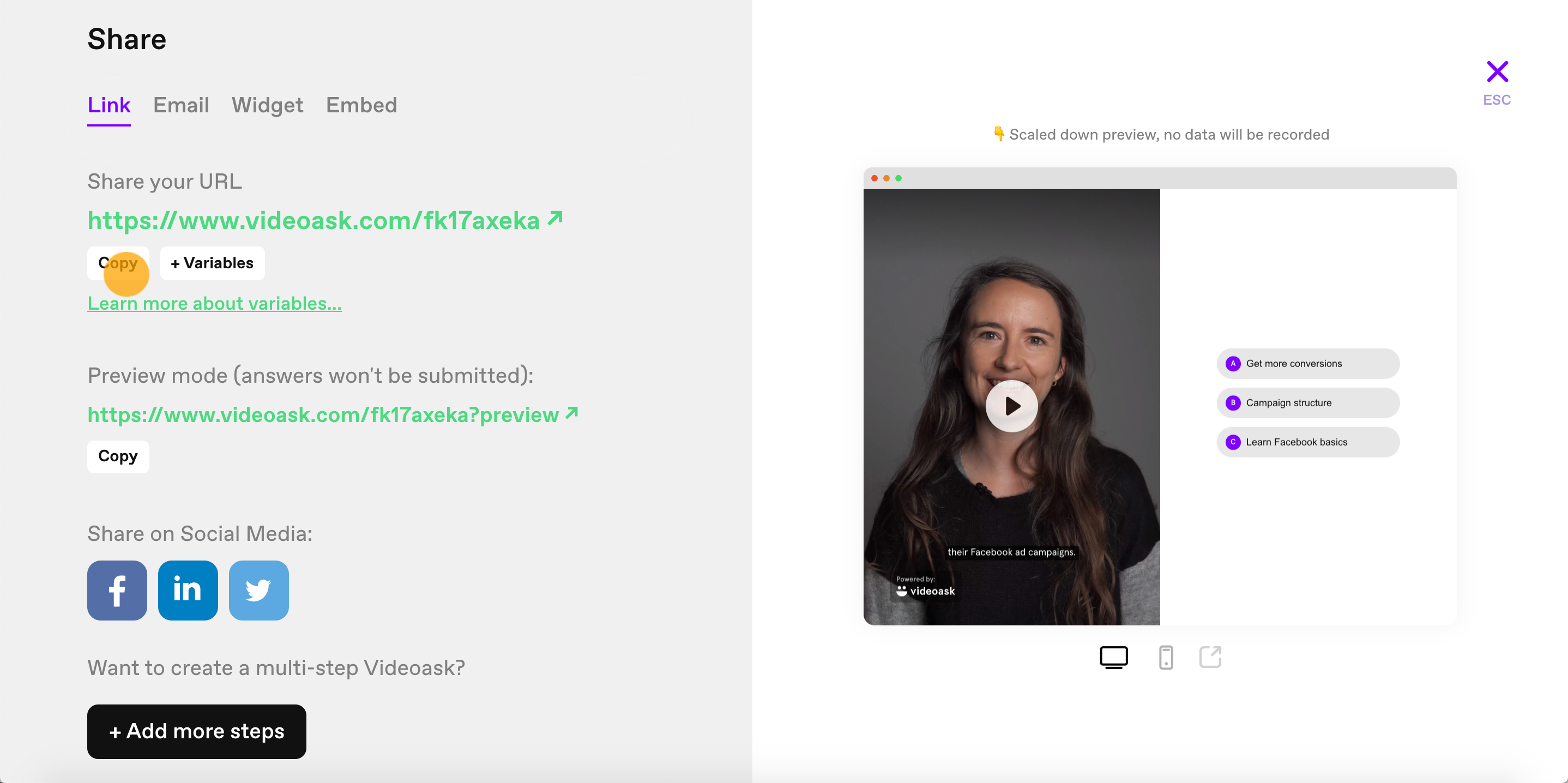 We highly recommend going through your videoask before officially sending it out to respondents to make sure it's set up the way you intend. To test your videoask without submitting responses, click the link for preview mode.
Tip: You can view any videoask in preview mode by adding ?preview to the end of its url. 
Variables can be very useful for tracking or passing information when you share videoasks. To add variables to your videoask link, click the + variables button and select from the list.

Learn more about how to use variables in our dedicated article on this fun (and slightly confusing) topic.
Share on social media
To share your videoask via text message or on social media, all you need to do is copy and paste the videoask URL into the message or post.
You can also share directly from VideoAsk by clicking the social media icons:
How do videoasks work on social media?
Social media platforms have a short list of video platforms they have whitelisted that allow for truly embedded video content (basically: YouTube). As a newish product, unfortunately, VideoAsk is not yet on that list (but share away, and hopefully we will be soon!).
In the meantime, your videoasks will display a meta image or gif when they are shared on social media. When clicked, respondents will be directed to a new window or tab to complete the videoask.
Facebook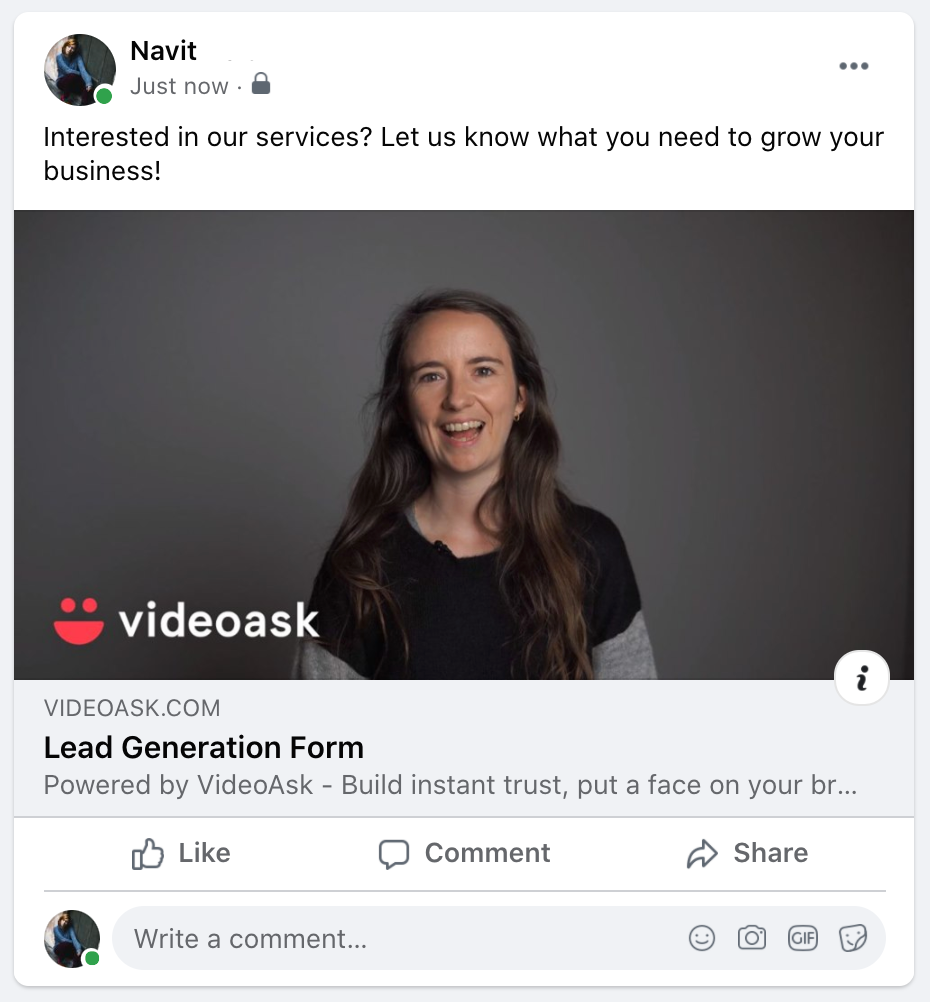 LinkedIn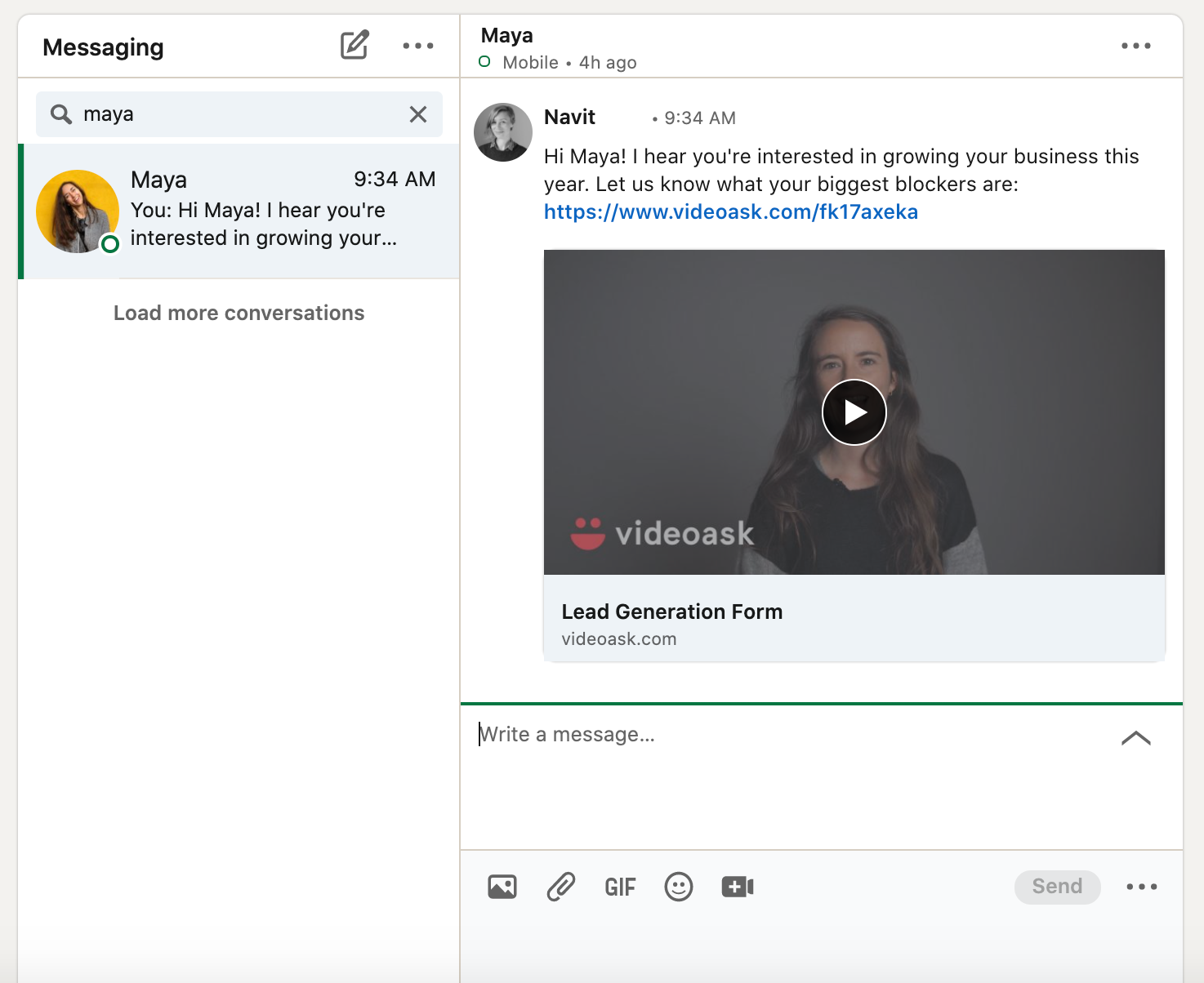 Twitter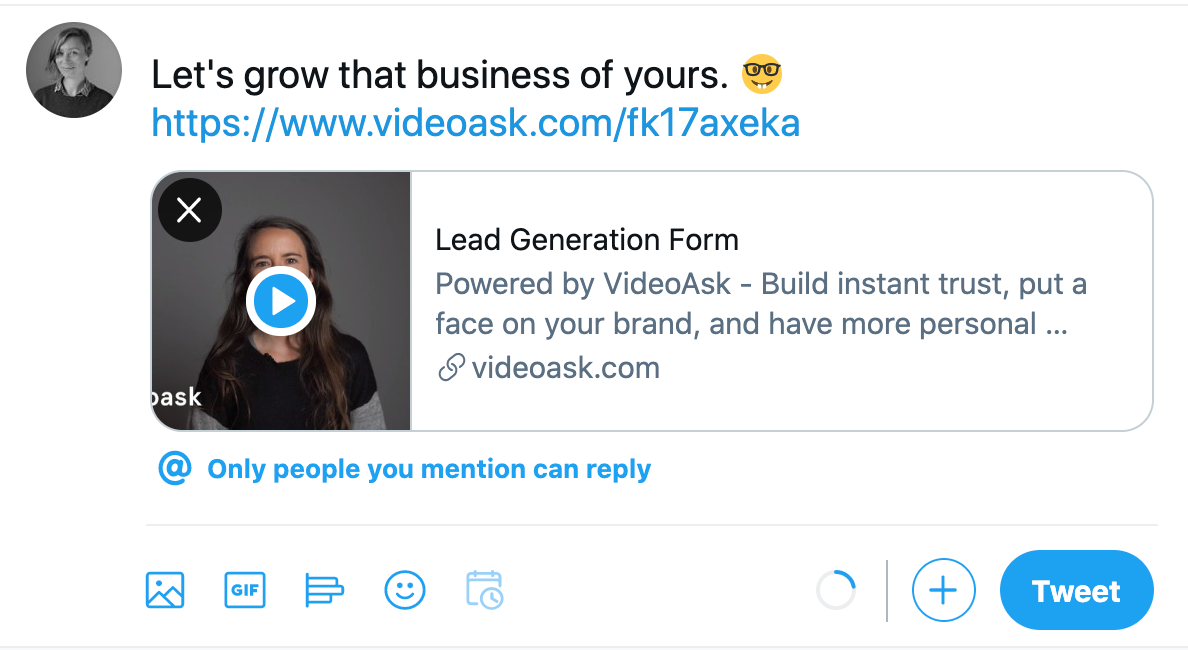 How do videoasks work in a text message or SMS?
When you send a videoask via text message on WhatsApp or elsewhere, the videoask name and meta image will display with the link. When the recipient clicks the link, they will be taken to a browser (ie Chrome or Safari) to complete the videoask.
My thumbnail is terrible, how do I change it?
A thumbnail is automatically generated for your videoask from the first 3-5 seconds of your video. This image will be used for the meta image when you share your videoask.
If you've ended up with a less than flattering face for your thumbnail (happens to all of us! 😅), don't worry. You can choose your thumbnail from other frames of your video.