If you want to stop receiving responses to your videoask, you can "close" or deactivate it at any time.
Schedule this out in advance for job postings or event registration, or change its status on a day by day basis to control the flow of responses you receive.
Note: When you close your videoask, it will still display wherever it has been embedded, but people will not be able to interact with or respond to it. To allow limited interaction, this is an alternate method.
Close your videoask

2
In the General tab, scroll down to Schedule a close date
3
Toggle Schedule a close date on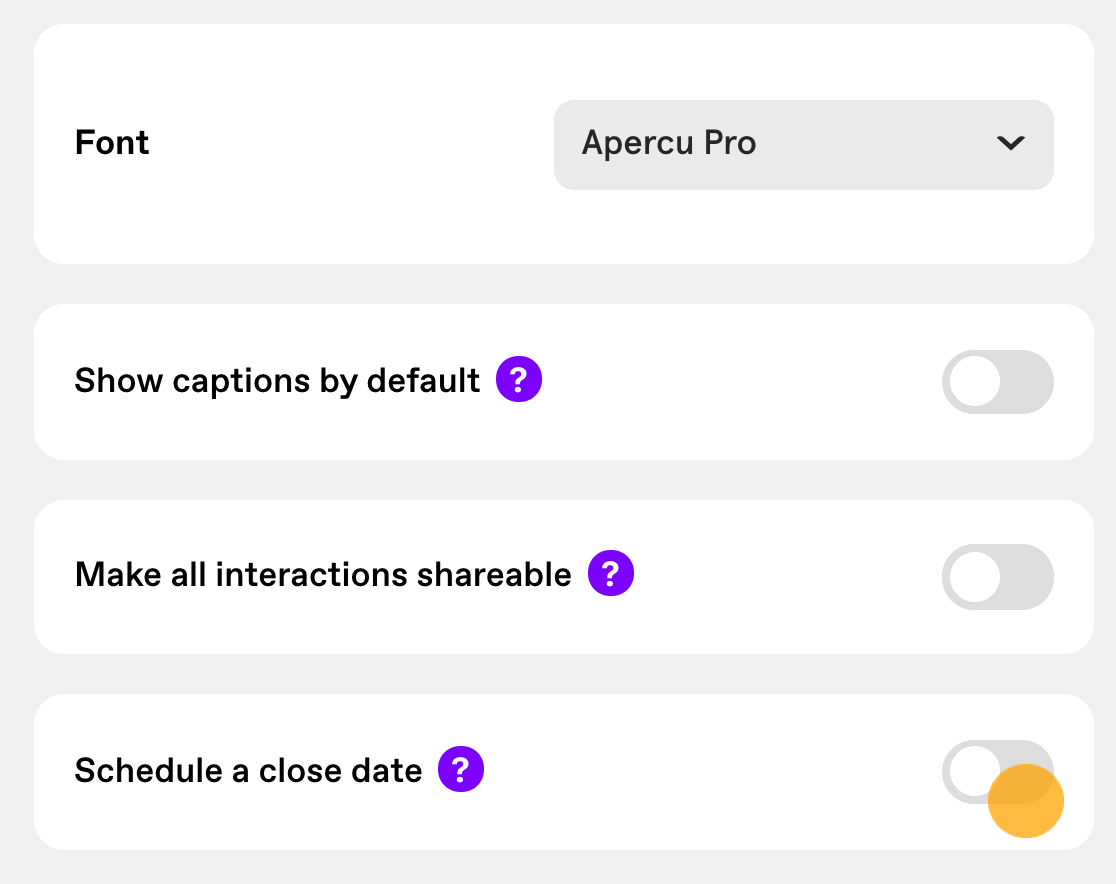 4
Click the calendar and select which day you want to close your videoask 
5
From the dropdown menu, select which time to close your videoask 
6
If desired, customize the message that will display on the deactivation screen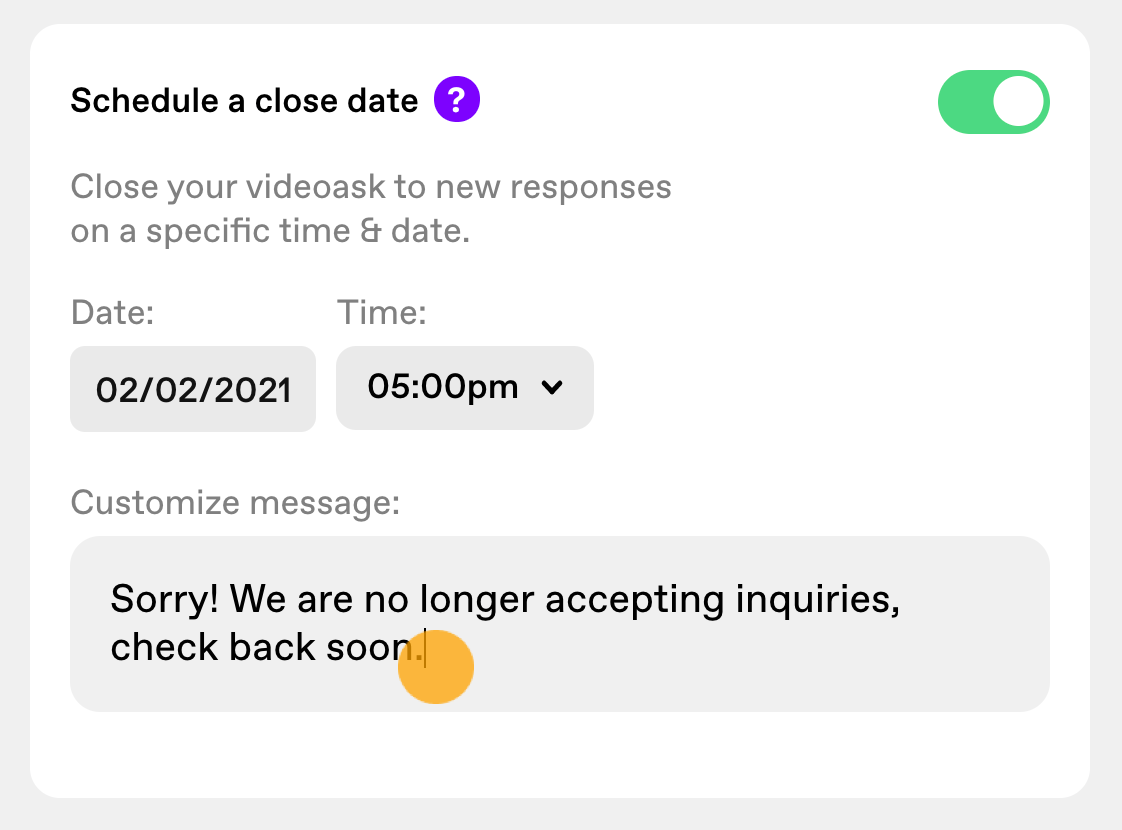 Your changes will autosave, so that's it! Now at the date and time you have selected your videoask will be deactivated: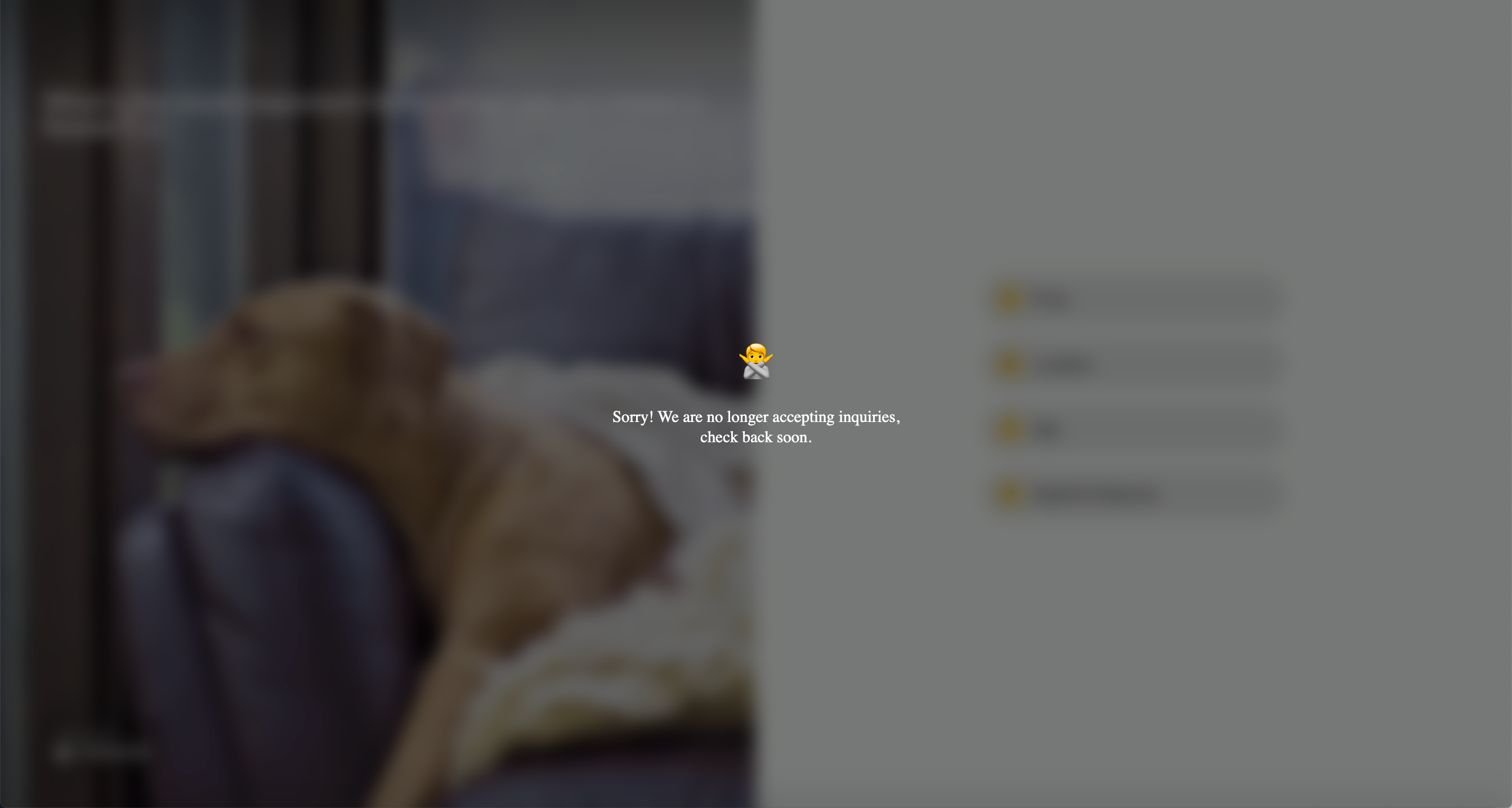 Beware: Unless you reactive your videoask after this date, it will stay closed indefinitely.