Are you looking for a way to close your videoask to new responses? You can fully block new responses from being submitting by scheduling a close date.
However, if you'd like to still display part of your videoask or a video explanation why it is closed, this is an alternate method.
Note: This method used conditional logic and url redirect. 
Display a videoask without accepting responses
1
Select the videoask you want to close and click Edit this Videoask.
2
Add a new step to your videoask
3
Choose which video option you would like to use: 
4
Record, upload a video, or choose from the library and hit Next step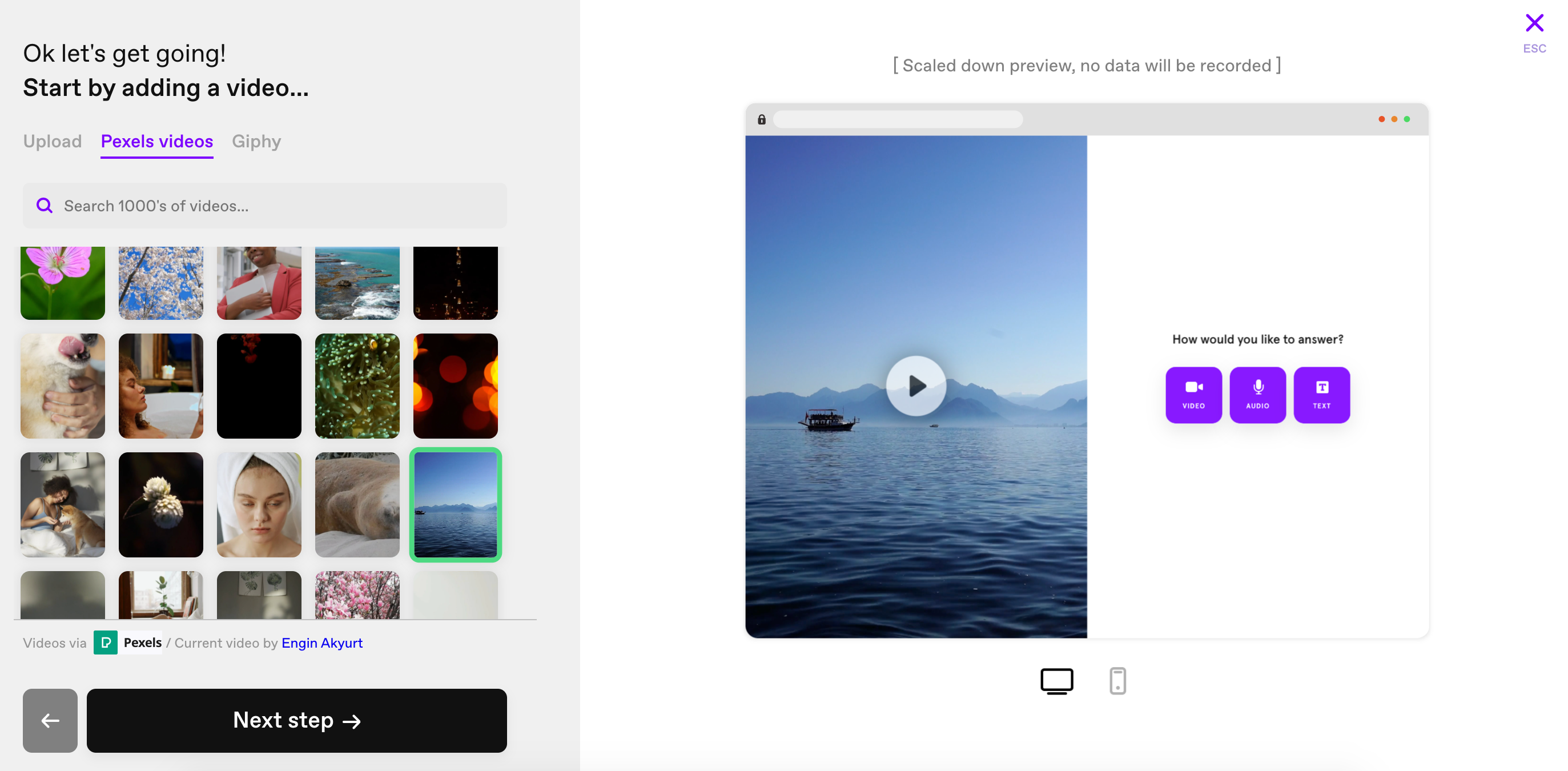 5
Add some overlay text explaining that the videoask is closed and click Next step.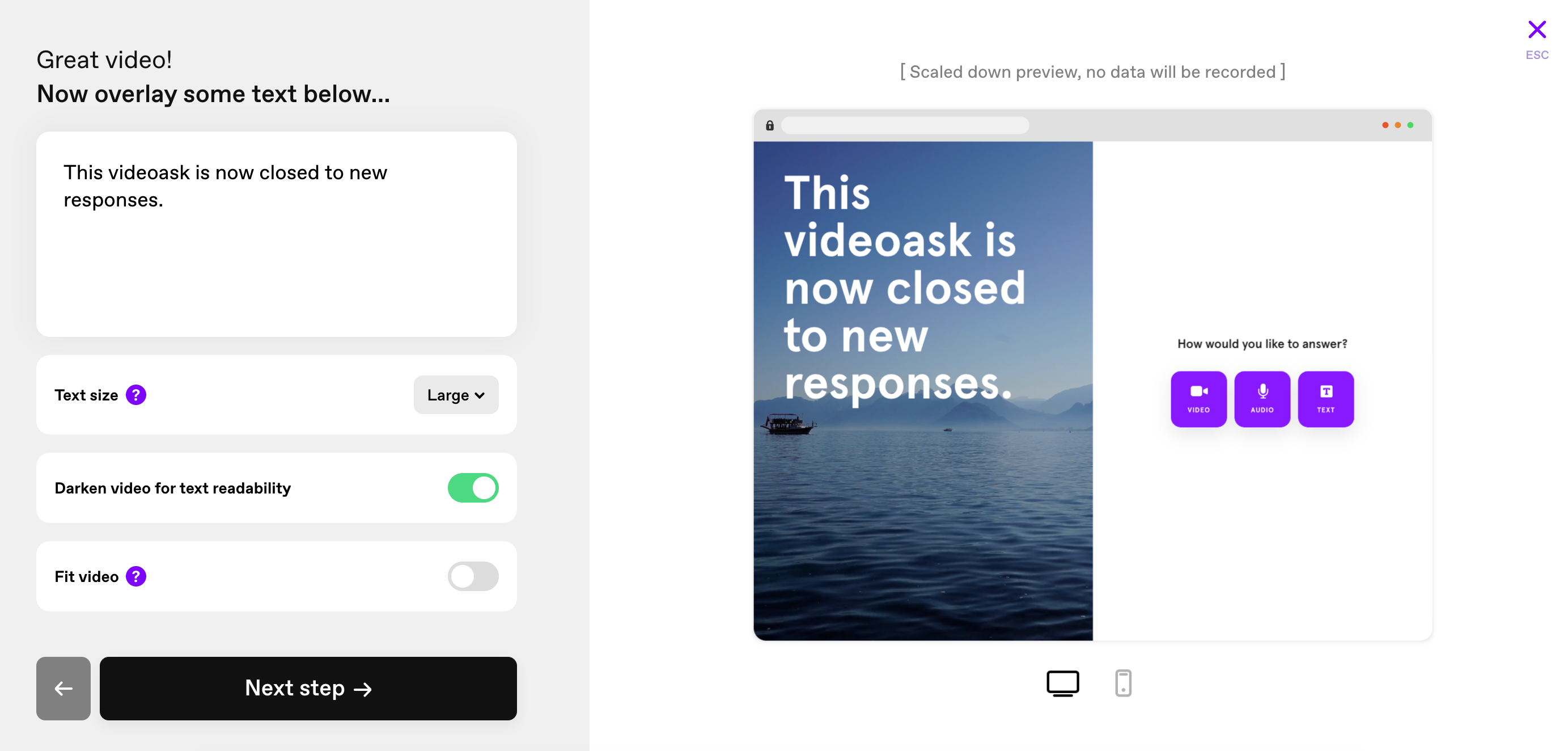 6
Select Button as the answer type
7
Enter a call to action for the button and click Continue
8
Drag and drop the step you just added to move it to the first step of your videoask.
9
Add a redirect for this first step. This can be to an external URL or to another videoask. 
That's it! Now when someone opens your videoask, they'll see the video of your first step, but will be redirected when they click your call to action. This will keep the rest of your steps in your videoask, but hidden from respondents until you want to use them again. 
Keep in mind - you will still receive a new response in your inbox every time someone hits the redirect button with this method (unless you turn off data collection).